We're truly inspired by how many of you are interested in mocking the MLB video policy by reenacting its highlights each week. We've heard from volunteers from T-ball teams, high school teams, plenty of "beer-drinking softball teams," and one from a guy who isn't "allowed within 200 yards of a school," but who runs a beer league kickball team that is "up to the challenge." And we've heard from a man who has two daughters, aged five years and 18 months, "and 6 horses" and can therefore "stage what ever you need." With horses.
So, we've got options.
Since this is a sponsorship deal, we're presenting the following challenge to interested parties. Send us your reenactment tapes of one or more of the following five moments in MLB history, and from the submissions, we'll select our official Team Deadspin. Once again, please don't worry about editing — we'll take care of that if you just send us the raw video.
Here are your shining moments, courtesy of MLB.com (Where Baseball is Always On):
1. Robin Ventura charges the mound after getting hit by a Nolan Ryan pitch in Sept. 1993.
2. Derek Jeter's flip to Jorge Posada in Game 3 of the 2001 Yankees-A's ALDS.
3. The Ray Fosse and Pete Rose collision from the 1970 All-Star Game.
4. Aaron Boone's walk-off home run in Game 7 of the 2003 Yankees-Sox ALCS.
5. Manny Ramirez's diving cut-off play against Boston teammate Johnny Damon.
G/O Media may get a commission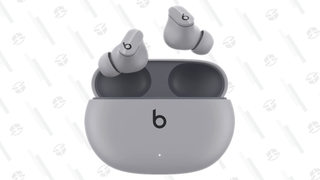 Submissions are due by the end of next Monday, April 25. Please send videos (an original file or a YouTube link is fine) to tips@deadspin.com with the subject "Team Deadspin." Good luck.

Related: We Need Youth Baseball Teams To Reenact MLB Highlights For Us Because MLB Hates Its Fans (And Probably Children, Too)