This story about hoop brothers Xavier and C.J. Henry—and their mastermind father, Carl—is pretty much everything you need to understand about the modern world of college basketball. Try not to let that fact stop you from reading it.
Xavier should have been a lottery pick in last Thursday's NBA Draft, but the pesky age limit rule is sending him to Kansas this fall. He will be joined there by his older brother, who rode the bench at Memphis last season and jumped ship when John Calipari went to Kentucky, which didn't have room for either Henry brother because they signed John Wall, who Bill Self nearly snagged for Kansas. Got all that?
However, Xavier—unlike some of his freshman teammates—is not at Kansas yet, because he's still trying to figure out how to get to the NBA while spending as little time as possible inside an actual classroom. ("If he didn't have to go to college, he wouldn't do it," dad says.) He contemplated Europe, but that won't give him enough "exposure" and he's not desperate for the money, because C.J. is still living off a New York Yankee contract he signed four years ago. (That's why he still hasn't played college ball yet.) Plus, unlike those other chumps, he's knows he the real deal.
"If you're ready," Xavier says, "you should be able to go. But most kids that came out of high school, they weren't ready when they were supposed to be. They were just jumping to make money."
As if everyone who shook David Stern's hand last week didn't honestly believe they were the best player in the room. Dad thinks C.J. is NBA-ready too ... and he has a bad foot and hasn't played organized basketball in four years.
"I don't like stepping on people's toes," Carl says, "but I just know what I know. I watch them play, all the Kansas kids. I like all these kids, (Sherron) Collins, (Tyshawn Taylor), they're good kids, man. But they're not better than C.J." ...

"Everybody's gotta be on board," Carl says. "The coach has got to be on board."
Ok, that makes him sound like a real prick, but to be fair to Carl Henry, he is not exactly reaching Marv Marinovich/Damic Dokic territory here. (Even if that is setting the bar ridiculously low.) He knows his sons are valuable—even if he probably has an over-inflated sense of their basketball abilities—and he's going to do what he can to get the most out of the value. Good for him. But what makes people uncomfortable is that parents (or AAU coaches or "representatives") believe that they should be the ones calling the shots for a major basketball program. Even worse, they often get to.
G/O Media may get a commission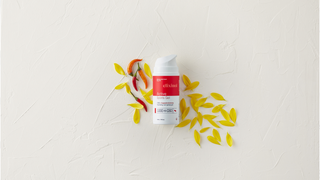 Nothing against these kids, either. They are clearly working hard to make themselves better basketball players, and they've got talent. But they don't belong anywhere near college. They don't want to be there, they'll only stay as long as they have to, and even though Bill Self thinks he's getting a gift, programs would be wise to steer clear of obvious one and done players. (Just ask Thad Matta.) The current rules aren't helping colleges or the pros, but I feel like there will be a lot more stories like this one before they get fixed.
Getting to the pros the Henry family plan [Kansas City Star]
Carl Henry Clears the Air…Part 1 [The Shiver]
OTC: Daddy Henry Responds to Star Story But Shuns C&C [KC Confidential]
Xavier Henry: Why Not Try D-League? [Shanoff]