Ronaiah Tuiasosopo—the man behind Lennay Kekua, Manti Te'o's fake dead girlfriend—today told Dr. Phil new details about the "romantic" relationship he had with Te'o. Put however much stock you like in these details: Tuiasosopo is an avowed liar and hoaxer.
Among his statements today: Te'o and Lennay had broken up approximately two weeks before the day she died, Te'o was "Skyping and seeing" other girls during the course of their relationship, and Te'o, not Lennay, initiated their Facebook friendship. Tuiasosopo also confirmed Te'o's general account of things. As for Lennay's identity, he said that Manti "had no idea. Truthfully, honestly, he had no involvement. He did not know anything." He also repeated Te'o's detail that the pair hadn't met until the night before the Notre Dame-USC game in November 2012.
Tuiasosopo explained that he felt a lot of real feelings toward Te'o: When he called Manti, and a girl picked up, he got angry. The night Te'o's grandmother died, Te'o supposedly told Lennay that he never wanted to speak to her again—that's why Tuiasosopo killed her off that night.
He said more, too. On why he didn't tell Te'o it had all been a hoax back in November:
It was real awkward at first. I wanted to tell him everything then and there, but soon after some uncles came in and I decided it wasn't the right time.
On whether he was in love:
I mean, yeah, if I had pretty much had this escape of Lennay from everything else, what my heart and all my energy went into this, as twisted and confusing as it may be, I did all that I could to help this person become a better person even though I wasn't getting nothing out of it. ... The truth of it is that it happened, I grew feelings, I grew emotions that sooner or later I couldn't control anymore.
G/O Media may get a commission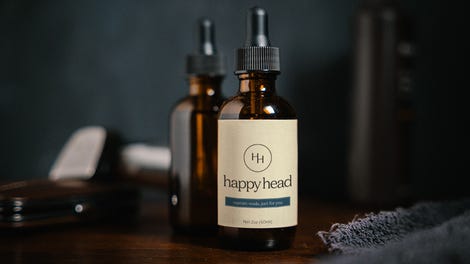 Is he gay?
Honestly, I'm so confused, I'm so lost and just finding me.
What about Lennay's voice? Tuiasosopo's lawyer had told the New York Daily News that his client performed the voice; the New York Post reported that another Tuiasosopo cousin, Tino, handled the performances. At first, Tuiasosopo told Dr. Phil that he couldn't do the voice—he was too embarrassed. But Dr. Phil pressed him. He even gave Tuiasosopo a privacy screen. Tuiasosopo prepared to perform. And then: CLIFFHANGER. Dr. Phil is a TV wizard. Tune in tomorrow!