Two recent developments have been hard to reconcile with each other. First, Ronaiah Tuiasosopo's claim to the Daily News that, in leading on Manti Te'o, it was him on the phone the entire time, impersonating a female voice. Second, the release of three voicemails from "Lennay Kekua" to Te'o—they really do sound like they're from a woman.
Today the New York Post digs up a Tuiasosopo family member who says no, that's not Ronaiah impersonating a woman. It's his cousin, an actual female, Tino Tuiasosopo. (A helpful reader sent us the above photo of Tino and Ronaiah.)
After hearing the voicemails, one of Tino's cousins told The Post, "There is no doubt whatsoever that it's Tino."
Tino Tuiasosopo doesn't appear to have been in on the years-long hoax from the beginning, as the Post points out she only got involved in late 2011 after being dumped in another long-distance relationship. Also, Tino lives in American Samoa, while Te'o's phone number for Lennay Kekua was reportedly an area code for Southern California, where Ronaiah lives.
The Post reached out to Tino's father, who used a curious choice of words:
Her dad, Bob, declined to talk about the situation, saying, "I don't want to divulge anything."
G/O Media may get a commission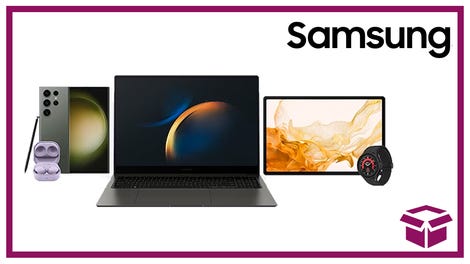 24 hour deals
Discover Samsung - Daily Deal
Cousin of Te'o hoaxster revealed as the voice behind fake girlfriend, relatives confirm [NY Post]