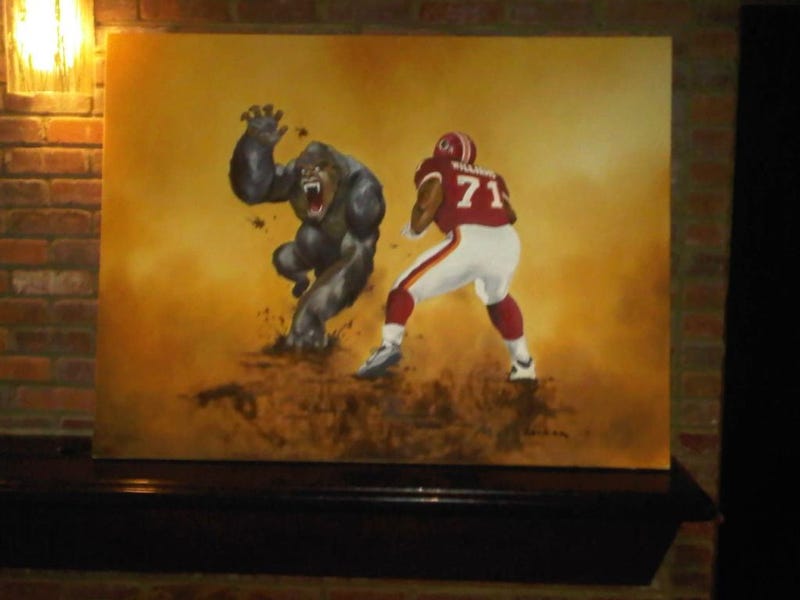 Yesterday we brought you the news that Washington Redskins OT Trent Williams has fully bought in to his "Silverback" nickname, decorating his basement with all sorts of gorilla art. We had a picture of one painting, a gorilla wearing Williams's 71 jersey. Now we've got the rest of the set, thanks to tipster and commenter WhoDoYouKnowHere.
This painting is a reversal of the one we saw yesterday. This one has Trent Williams, in human form, preparing to block a gorilla that somebody allowed to play football. The gorilla was not given pads or a uniform, but it does appear to be on bath salts.
Also from Williams's basement: a custom pool table, emblazoned with yet another football gorilla. This man is committed to his spirit animal. Players lining up opposite Williams should be aware of poo-flinging.