Today, former Saint Steve Gleason guested on SI's MMQB—no mean feat since he's in the later stages of ALS. He types using a program that tracks movements of his eyes, and his 4,500-word column took him four hours to compose. Around the same time the column was published, an Atlanta sports talk radio show did an entire segment, based on the premise that his computerized "voice" is hilarious. It was really, really bad.
This morning, 790 The Zone's Mayhem in the AM did a bit where hosts Steak Shapiro and Chris Dimino interviewed "Steve Gleason," played by co-host Nick Cellini. Outrage immediately spread, largely thanks to the Tiger Droppings board. But no one could find the audio, until New Orleans station The Ticket aired it this afternoon. Here's the segment:
A sample joke:
Knock knock.

Who's there?
Smother.

Smother who?

Smother me. Do me a favor.
Cellini almost immediately apologized on Twitter, and as the controversy picked up, 790 released a statement:
We deeply regret the comments made by Mayhem In The AM this morning on 790 The Zone regarding former New Orleans Saints player Steve Gleason. 790 The Zone, Lincoln Financial Media, our sponsors and partners in no way endorse or support the unfortunate and offensive commentary concerning Mr. Gleason this morning. The members of the show involved with this incident have been suspended indefinitely pending further management review of their actions.
G/O Media may get a commission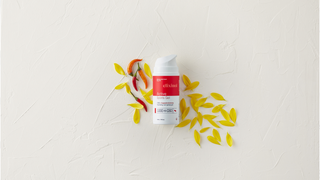 Soon after, another statement: all three hosts have been fired.
"We deeply regret the offensive programming that aired this morning on "Mayhem In The AM" on 790 The Zone, related to former New Orleans Saints player Steve Gleason and his battle with ALS. We suspended the three individuals involved immediately following their comments and have since terminated their employment. 790 The Zone, our owners, sponsors and partners in no way endorse or support this kind of content. We sincerely apologize to Mr. Gleason, his family and all those touched by ALS."