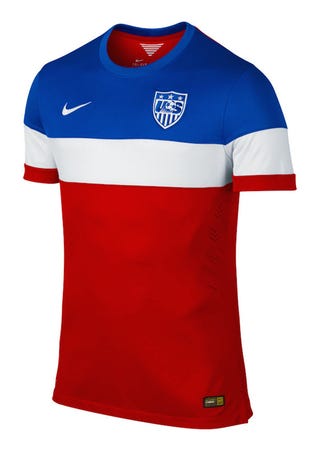 Please be an April Fools' joke.
U.S. Soccer unveiled the Nike away shirt that the U.S. team will be wearing at this summer's World Cup, and the best thing you can say about it is that it makes the home kit look downright classy. Better a golf shirt than a bomb pop.
The jersey will be worn with red shorts (the socks haven't yet been released), so Nike's really doubling down on that color. Which is a shame, because that blue, a shade the USMNT hasn't worn since 1934, looks really sharp.