This is hard to comprehend as real but several real media outlets are reporting it as true: Wes Leonard, a 16-year-old player on the Fennville High School basketball team in western Michigan, died after scoring the winning layup in Fennville's victory over Bridgman on Thursday to end his team's perfect 20-0 season. Leonard collapsed moment later and was rushed to the hospital, where he was pronounced dead.
From The Holland Sentinel:
"Wes arrived at Holland Hospital in cardiac arrest," Breed said. "All efforts were made after he arrived to help restart his heart, but unfortunately, those efforts were not successful."

Moments before he collapsed, his teammates had given him a celebratory hoist into the air before a team huddle.

Leonard is the second Fennville athlete to die in 14 months. Wrestler Nathaniel Hernandez passed away in January of 2010 after suffering a seizure at home following his participation in a high school wrestling match. He was 14.
Leonard was recovering from the flu, Fennville coach Ryan Klingler told The Sentinel Saturday night after Leonard played helped the Blackhawks win the inaugural SAC Tournament title with a win over Bangor.
From ESPN.com:
"It's tough to take in," Leonard's teammate, Shane Bale, told The Holland Sentinel. "It's like somebody from your family, you know?"

Leonard scored more than 1,000 points in his three seasons at Fenville, which is about 200 miles west of Detroit. According to the Grand Rapids Press, Leonard also was the quarterback of the school's football team and led the Blackhawks to the second round of the state playoffs. In October, he threw seven touchdown passes in a game.

In an interview with the Sentinel at Tuesday's practice, Fennville basketball coach Ryan Klingler talked about how Leonard had a great drive to succeed and that he saw the "bigger picture."

"That's what makes him a little different. He takes care of his body better than probably anybody I've ever coached," Klingler said. "Spends a lot of time on his own in the weight room. He's a special kid."
G/O Media may get a commission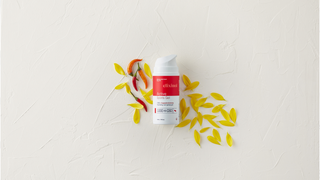 From the New York Post:
Wes Leonard was hurled into the air by teammates as fans rushed the court after he made the decisive basket in a 57-55 overtime win Thursday to complete Fennville's 20-0 season.

But he soon fell to the floor after a team huddle and was taken to Holland Hospital, where he died at 10:40pm local time.

Earlier, as Leonard's ambulance left for the hospital, Fennville Police Department Superintendent Dirk Weeldreyer said, "Obviously, in the midst of celebration, I think shocking is exactly the word. And certainly our deepest prayers are with Wes and his family, and obviously his health is far more important than any game."
Fennville basketball player Wes Leonard dies after hitting winning shot, collapsing on court [The Holland Sentinel]
Player collapsed on court after layup [ESPN]
Michigan high school hoops player dies after game-winning shot [NY Post]
Photo courtesy of Dennis R.J. Geppert/The Holland Sentinel.