Two New Jersey high school refs—Ernie Lunardelli and his son, Anthony Lunardelli—walked off the field on Friday night in Middlesex County because four players from Monroe HS knelt during the national anthem. Ernie Lunardelli told NJ.com he'd informed superiors he would not officiate any game where players demonstrated during the national anthem.

Lunardelli, asked for his reasoning, gave NJ.com a curious response:
"Whoever is disrespecting that flag and the national anthem, that's who I have a problem with," Lunardelli said. "That's my protest. I don't care if it's a baby, if it's an 80-year-old man, anybody. I don't care. Any race, color, I don't care who it is. It's not the way I was brought up and it pisses me off that people are doing that."
Not to parse this quote too much, but ... actually, yeah, let's do that. How could a baby disrespect the flag? A baby doesn't know what the flag means! I guess a baby could shit on the flag. "If I see a baby using a flag as a diaper, there is no way I will ref that football game," is an actual statement one could make in 2017. But, geeze, that's harsh. Even the Catholic Church now says unbaptized babies are "entrusted by the Church to the mercy of God."
Junior officials who were scheduled to work the chain crew replaced the Lunardellis, who were also pulled from another high school game on Saturday. Ernie Lunardelli says the game shouldn't have been played because the players were in danger without him there, and that he's contacted a lawyer because "they're going to try to blackball me."
G/O Media may get a commission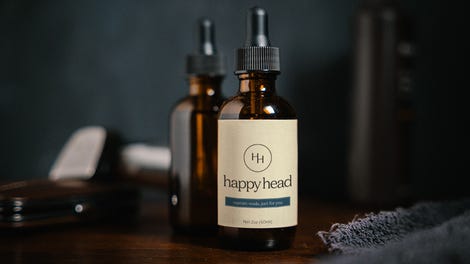 And here's what happened next: NJ.com checked out social media accounts belonging to Ernie Lunardelli and Anthony Lunardelli. Guess what they found!
On a Facebook post from Jan. 21 showing a picture of President Barack Obama and First Lady Michelle Obama, Ernie Lunardelli wrote: "Yea! Thanks for f***ing up the country!! Back to the zoo!!"

On another Facebook post about the Obamas on Jan. 20 — President Donald Trump's inauguration day — Lunardelli also posted: "Back to the zoo!!!"

Meanwhile, his son and the other official, Anthony Lunardelli, described Giants quarterback Eli Manning as having "jew luck" in a Facebook comment on Feb. 5, 2012.
You also know the next statement, too: Ernie Lunardelli, contacted by the website, said he was "hacked" and that, anyway, his best friend is black (and "lives in the condo I own"), so he couldn't possibly be racist.