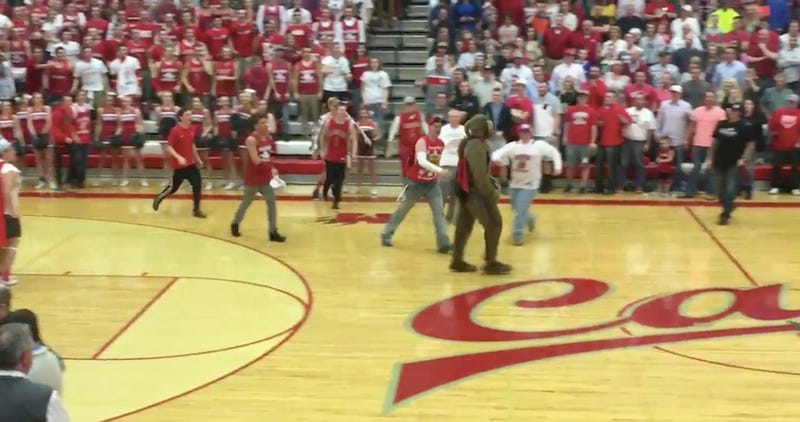 The rivalry between two Idaho high schools required police to step in when Madison High School students shoved Highland High School's mascot to the floor at a boys basketball game in Rexburg Tuesday night.
Highland's kid in a ram suit walked over to Madison's mascot as he led the student section in a dance to "Dragostea din tei." (That song must be like "Macarena" to these kids.) Highland's mascot mocked the dance, stood behind Madison's mascot, and started to walk away when the Madison mascot pushed him. Highland's mascot pushed back, and kids from the student section stormed the court, with one of them shoving the kid in the ram suit to the floor.
Out of the blue, a kid tried to tackle one of the students, but failed. Officers were already on the court by then, and separated the rowdy teens.
---
Contact the author at samer@deadspin.com.