An occasional feature in which we recall notable incidents that we would've covered the hell out of had we existed at the time.
The time Dave Stewart was arrested for soliciting a transvestite prostitute, he declined to tell the police what his occupation was. He was a pitcher, although not to that point a particularly impressive one. It was January 23, 1985. In the baseball season concluded a few months before, Stewart had put up a 7-14 record in his first full season with the Texas Rangers, at age 27.
Before the Rangers got him—in mid-August of 1983—the Oakland native had been in the Los Angeles Dodgers bullpen. Now he was back in Los Angeles, in an alley near the intersection of Sixth and Crocker, in the infamous Skid Row section. Joining him in his car was a prostitute known as Lucille, né Elson Tyler.
Bad company was everywhere in L.A. Before he was traded to Texas, Stewart had been spending the 1983 season running interference while Steve Howe snorted lines of cocaine in the Dodgers bullpen. Texas GM Joe Klein had wanted Stewart for a long time, though. For the price of Rick Honeycutt, the Rangers got him, put him straight into the rotation, and reaped instant dividends. In eight starts, Stewart never gave up more than three runs, and only once lasted less than six innings. Small-sample-size issues aside, he was coming into his own.
The following season, the league caught up to Stewart. He posted the worst WHIP to that point in his career and lost the grip on his rotation spot. And then, in the offseason, driving on Skid Row, he found Lucille.
G/O Media may get a commission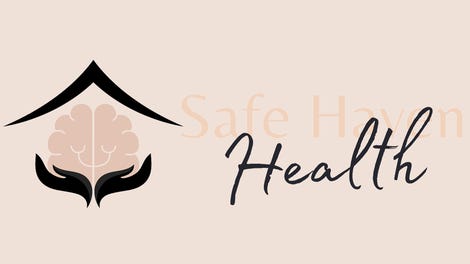 Addiction counseling
Safe Haven Health
Unfortunately, the vice squad had found her first. LAPD officers reported that they'd seen a prostitute "canvassing" the area. While they watched, the police reported, they saw Stewart drive up and motion Lucille over to the car. "Stewart allegedly drove into the alley behind Crocker Street building and few minutes later was arrested[.] Vice officers said they saw Tyler [Lucille] performing a lewd act, but further information was not released."
The lewd act was oral sex, apparently. The police made sure to report that Stewart had been unaware of Lucille's biological sex, and that they had "reason to believe him." As the headline put it, "Rangers pitcher read wrong curves."
Weeks after his arrest, Stewart was set to receive the Rangers' "Good Guy Award." Undaunted by what must have been, at the very least, overwhelming embarrassment, he attended the ceremony. Stewart accepted the award and, after pausing for an uncomfortably long couple of seconds, did the only thing a Good Guy could:
He then turned and looked owner Eddie Chiles in the eye and apologized to him and his wife. He looked across the stage at all of his teammates and did the same. And then he apologized to the fans in the room.
That didn't keep him out of the bullpen when the 1985 season began. In Kansas City, the ballpark organist greeted him by playing the Kenny Rogers standard "Lucille." Then, in September, he was traded to the Phillies. His record for the season was 0-6.
In May of 1986, the Phillies released him, and his hometown Athletics picked him up. He was 29 years old, with a career record of 30-35. Trouble continued to find him; in 1987, he incited a bench clearing brouhaha with the Indians after he laid out Cleveland manager Pat Corrales:
Stewart, 29, said he had no regrets about decking the 45-year-old Corrales. "He cussed me," Stewart said. "He's a sissy and a coward.
In Oakland, however, Stewart hooked up with perhaps the busiest man in baseball: Tony LaRussa's pitching coach, Dave Duncan. With Duncan, he rewrote his career, perfecting a slider and riding it for all it was worth. In his first four full seasons with Oakland he won (get over it) at least 20 games and the team appeared in the World Series each year. He was in the top four each year in Cy Young voting and his WHIP steadily declined to the 1.1's. In 1989, he made 36 starts, had 3.32 ERA and 1.277 WHIP, struck out 155, pitched 9 complete games and was World Series MVP. It was his worst full season with the A's to that point.
Stewart would retire with 168 wins and three World Series rings. He eventually became a pitching coach, then an assistant GM in Toronto. When he was passed over for the GM position, he quit and started his own representation agency. His clients include Matt Kemp, Chad Billingsley, and man-after-his-own-heart Ron Washington.