An occasional feature in which we recall notable incidents that we would've covered the hell out of had we existed at the time.
The time Matt Millen punched Patriots general manager Pat Sullivan in the head was a lot more complicated than it sounds. This wasn't just a hulking football player beating up a man who in various accounts was generously described as "average" or "normal" size; this was Matt Millen actually coming to the defense of the equally hulking Howie Long—who was probably coming to the defense of Los Angeles Raiders owner Al Davis. The moment was a great crucible of personality. Everyone involved played defiantly to type: Sullivan, the mouthy nothingburger and sideline nuisance; Davis, the obstreperous old crank; Long, the Al Davis apologist who even then was at home in front of a camera; Millen, the dumbass.
The incident happened at the L.A. Coliseum on Jan. 5, 1986, after an AFC divisional playoff game between New England and the heavily favored Raiders. Everyone remembers Millen's role, but few remember that the whole thing centered on Long. Long was a Boston guy, from Charlestown—a section of Boston that charmingly birthed the term "townie." He had no warm spot for the Patriots, though. He had spent the week leading up to the game taking shots at the front office and even tweaked the Patriots and their bandwagoner fanbase, contrasting them with those of the Red Sox and Celtics. "I don't think anyone back there bleeds red, white and blue," he said.
In reponse, Sullivan, the son of owner William Sullivan, spent the entirety of the game tweaking Long: "Hey Long, where were you? What are you doing out there? You can't do anything." Sullivan admitted as much, but turnabout was fair play: "I was jawing a lot during the game. But their players were jawing at me to [sic]."
The Raiders wound up losing 27-20, blowing a 17-7 lead in a game in which everyone's favorite future laughingstock Senate candidate, then-Patriots running back Craig James, scored a touchdown. After the loss, Long and Sullivan met up with each other on the field. "I kind of talked like I was going to hit him," Long later told reporters. "But I just wanted to see him jump because I knew he was such a wimp. Spineless. That's pretty much what he is." Long said things escalated when Sullivan got in close and grabbed his face mask.
G/O Media may get a commission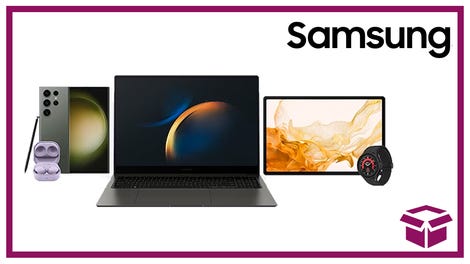 24 hour deals
Discover Samsung - Daily Deal
Enter Matt Millen.
Bad blood had been boiling between the teams even before a playoff football game was on the line. Sullivan was no fan of the Raiders, and this went beyond Howie Long. For Sullivan, the die was cast during the infamous preseason game in 1978 in which Jack Tatum obliterated and permanently paralyzed Patriots wide receiver Darryl Stingley. "What bother[ed] me even more is that the Raiders have developed a mentality which does not allow them to apologize or display emotion except for one guy ... [then coach] John Madden," Sullivan said. In a story published the day of the playoff game, he also called Al Davis a liar and accused him of delivering a "thinly veiled attack on our family" by coming out East and testifying in a suit involving Patriot stockholders."
Davis went "East wearing his Darth Vader uniform," as the elder Sullivan put it, because he had voted against Davis's bid to move the team from Oakland to Los Angeles in 1980. Sullivan also testified on behalf of the league in Davis's antitrust suit in 1981. In his testimony, he said he voted to support the fan base of Oakland (he played a major part in awarding the team to that city in the first place) and denied his vote had anything to do with the Stingley hit. "I told Al that we were all part of the league and that I wasn't going to welsh on my commitment," Sullivan said. Sullivan would also suggest that Long's pre- and post-game behavior was the "result of an attitude handed down by Davis."
Long replied: "I don't know his father [team president William Sullivan], I have never had any contact with him. But this has nothing to do with the conflict between the owners." That's probably a stretch, given Long's own off-field comments the preceding week. (It most certainly was about the conflict between the owners as far as the Patriots were concerned. After the game, and the scuffle, William Sullivan beamed: "Let's just say that it hasn't been a very pleasant relationship. I'm not a saint, but I like to play by the rules. I mean, Al's 'Commitment to Excellence' makes me smile. I'd rather have a slogan that said, 'Commitment to Integrity.' " He paused, then added, "Yes, I relish this victory more than anybody.")
In front of this backdrop stumbled Matt Millen (with or without his helmet—depending on whom you ask), intervening in a way that now seems so very Matt Millen. "'I saw some guy swing at Howie," Millen said later. "I didn't know who the moron was, so I swung at him." Information. Impulse. Action. After the dust had settled and reporters had informed Millen whom he had decked, he said, "Oh, then it was a good hit."
So good, in fact, that Sullivan said he saw stars and required stitches to his face. The stars and stitches, however, did not prevent him from going before cameras to talk about the incident, nor did it prevent him from calling Boston Globe reporter Will McDonough a stooge for Al Davis. Long, equally camera-shy, continued the war of words, describing Sullivan as "a little twirp," "32 going on 12," and a "classless slob." Long would continue, "I've come from rags to riches. I've earned my money. This guy had it in his mouth when he was born." The parting Long shot: "I've got more class in my pinky finger than this guy does."
Three months later, the Los Angeles Times did a "Recalling the Punch" piece. Millen appeared remorseful, but he still couldn't help but send another jab the Patriots way. "I was a fool for doing that," he said. "But you react, so what are you going to do? I got hundreds of letters. It was funny. If you look at it geographically, from the Northeast, they were positive. Not all but most of them. From everywhere else, they were mostly negative."
There were no innocents that day in the Coliseum. Pat Sullivan was a jackass suit who didn't belong on the sidelines. Howie Long was sticking up for Al Davis, who never needed anyone to stick up for him, at least not outside of federal court. (Davis was right on the cusp of what we now know to be his late period. He would soon begin a public spat with Hall of Fame running back Marcus Allen, fire Mike Shanahan, move back to Oakland, trade Jon Gruden, etcetera, etcetera, etcetera.) Is it possible that Millen, in his own caveman way—Ugg defend tribe; Ugg hit mean man in face—was the only guy here behaving sensibly? He saw someone messing with his friend and responded accordingly. Information. Impulse. Action.
Pat Sullivan and the Patriots would go on to play in the Super Bowl that year, and in response to increased scrutiny, Sullivan told reporters he would be watching from the press box. It wouldn't matter though, he still got his ass kicked. Again.