Twitter is bad. It's bad for a lot of reasons, one of those being that it is a place where a hockey mom can trade barbs with high school hockey players and eventually get called a cunt by a teenager.
This weekend, the Olentangy Orange won the Blue Jackets Cup, an annual high school hockey tournament held in Ohio. They beat Upper Arlington, and some of the kids from the losing team did not take the defeat very well. Things got bad when the mother of one of the Orange's players sent a congratulatory tweet to her son:
At which point one of the Upper Arlington kids decided to jump in:
G/O Media may get a commission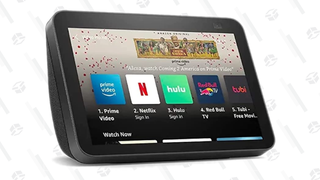 And we're off! Time for a teen vs. mom Twitter beef!
Teens are bad. Twitter is bad. Don't tweet.
h/t Dan