We'll go out a limb and say that most of you didn't catch the game between Holy Cross and Albany on the first Saturday of college football, but it featured a wild (and scary) finish.
With roughly a minute left in the game, Holy Cross led Albany 13-7. The Crusaders had possession in field goal range, and the clock was running, so all they had to do was take a knee. The offense inexplicably chose to have running back Gabe Guild run up the middle on third down, and the worst-case scenario happened. Guild took a hard hit, his helmet popped off, and he fumbled the ball. Great Danes safety Neil Morrison scooped it up and ran 79 yards for a touchdown to tie the game.
Holy Cross was already stunned by the score, but the worst part was that Guild didn't get up. He was taken off the field on a stretcher, but fortunately had feeling in his extremities, according to head coach Tom Gilmore.
After medics attended to Guild, Albany attempted the extra point for the lead. Kicker Patrick Toole nailed it, and the Great Danes earned their first win under new head coach Greg Gattuso.
G/O Media may get a commission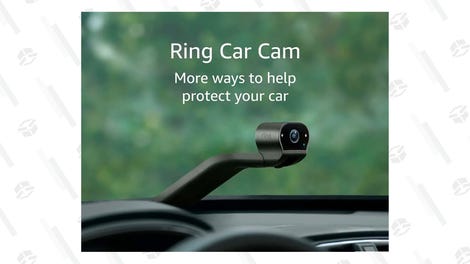 Update: Here's the call of the finish from Aaron Cheris and Brendan Reilly on WCDB Albany, the student radio station.
[ESPN3]