There is so much beauty in this world, if you only stop to appreciate it. I truly believe that when it's all said and done, we will look back on Jeff Fisher asserting "I'm not fucking going 7-9"—and then getting a secret contract extension—as one of the funnier things that's ever happened in football.

The Rams are bad. But lots of teams are bad. The Rams are an embarrassment, their 42-14 humiliation at the hands of the Falcons on Sunday the most honest scoreline of the season. L.A. turned the ball over five times, and extended their "lead" as the NFL's worst in yards, points, and first downs.
A visibly frustrated Todd Gurley said "we looked like a middle school offense out there," and accused teammates of quitting on the season.
What can the Rams do to get back on track?

"I really don't know," Gurley said before repeating "really" eight times and then another "don't know."
G/O Media may get a commission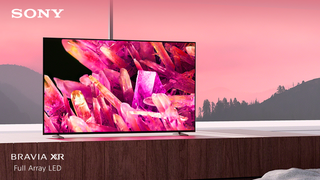 $400 off
Sony 55 Inch 4K Ultra HD TV X90K Series
I know a good way to start: firing Jeff Fisher. The Rams are 4-9, guaranteeing their 10th straight losing season, and 13th straight non-winning season; Fisher just clinched his own streak of seven consecutive without a winning record. [Update: I previously had the wrong info here. It's been corrected.] The loss was Fisher's 165th of his career, tying him with Dan Reeves for the most for any head coach, ever. Usually that's an indicator of longevity, itself a second-order signifier of success. In this case, it's inexplicable that Fisher has been given as much leeway as all this.
Last week there was a report of a "toxic" rift between Fisher and GM Les Snead; OK, fire Snead too.
How are the Rams players taking this, after they heard sustained and resounding boos from the Coliseum crowd which were replaced by silence as fans fled the scene soon after halftime? Not well.
"We lose games — this team has lost games more than it's been beaten," Rodger Saffold said.
Yep.
"We're not having fun, we're not enjoying any of this, it's awful, and it's hard," Jared Goff said.
It's not much easier watching it!
Anyway, the Rams close the season with the Seahawks (they'll lose), the 49ers (who beat them 28-0 in Week 1, which is when we should have known), and the Cardinals (quietly putrid but better than the Rams). Are there any wins in there? Literally the best possible outcome for Jeff Fisher is 7-9, and he's not going to come close, and he shouldn't get another shot at it.