A disappointing season for the old-ass Rangers, and the oldest (but only among the most disappointing) Ranger of all, defenseman Dan Boyle, took advantage of what is surely his last day with the team to call out a pair of reporters with whom he's been beefing for a while now.
It was clean-out-your-stuff day at the Rangers' practice facility, and also the final media appearances. And Boyle, before starting his session, wanted to make sure that the New York Post's Larry Brooks was not in the room.
Brooks is a veteran, cantankerous, combative reporter (these are not necessarily bad things), and he hasn't been shy about opining that Boyle is washed-up and ineffective. Boyle's healthy scratch in the Rangers' elimination game likely did not help his mood.
The transcript of the back-and-forth between Boyle and Brooks, via Puck Daddy:
"I don't want him here," said Boyle.
"What?" Brooks said. "You know, the feeling's mutual, man."

"Nobody likes you. Nobody respects you. Just so you know," said Boyle.

"OK," said Brooks.

"At least I'm leaving here with the respect of my teammates," said Boyle.

There was some cross talk, before Boyle said, "I have no respect for you. I want you to get the fuck out."

"I don't care what you think," said Brooks.

"I can tell you to get the fuck out if I want to!" said Boyle, his voice now raised.

"You can, but I don't have to listen to you," said Brooks.

"Yeah, ya do!" said Boyle. "I want him out. And that other fucking clown, Brett, or whatever the fuck his name is. Everyone else is fine. I want him out. It's my right."
G/O Media may get a commission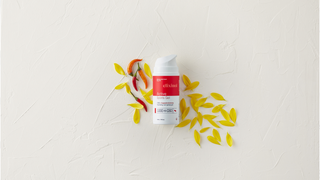 That would be the Post's Brett Cyrgalis, who wasn't even in the building, but responded on Twitter.
The bantering between Boyle and Brooks went on a little longer, before Brooks left the scrum of reporters.
Just the perfect ending to this Rangers season, really.