This Pioneer speaker base includes two tweeters, two mid-range drivers, and two subwoofers in a package that slides in just below your TV. Today only, Amazon's selling it for an all-time low $175. [Pioneer SP-SB03 Andrew Jones Speaker Base TV Audio System, $175]
---
These over the air TV antennas both have great reviews and prices well below a single month's cable bill.
Eagle Aspen Directv Approved 2-Bay UHF Outdoor HDTV Antenna ($15) | Amazon
G/O Media may get a commission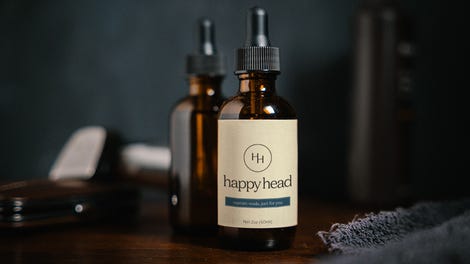 AmazonBasics Ultra-Thin Indoor HDTV Antenna - 35 Mile Range ($25) | Amazon
---
This is the Worx JawSaw. Look how terrifying it is! It's like a metal Xenomorph! Looks aside, it can trim high tree branches by day, and scare children by night, and today's $90 price tag is about $20-$40 less than usual. [Worx JawSaw, $90]
---
If you ever use your phone as a makeshift TV on a plane or in the kitchen, or at your desk, this universal goose neck stand is a cheap and easy way to get it in just the right position. [ Abco Tech Flexible Goose Neck Clip-on Cell Phone Stand, $7 with code 7SXWXKRR]
If you have an iPhone 6, this kickstand case might do the job. [ Baytek Holster/Case with Kick Stand, Secure Grip and Belt Clip for Apple iPhone 6, $5 with code ZHLQYWJB]
---
If you struggle with RSI or wrist pain when using a traditional mouse, this might be your answer. [ Etekcity Scroll Endurance Wired Ergonomic Vertical USB Mouse with Adjustable Sensitivity up to 1600 DPI, $16 with code MOUSEVE6]
---
We've got some great gift card deals for PlayStation AND Xbox owners today.
---
It's not well-known enough to be one of your favorite desk lamps, but this OxyLED lamp looks like a work of art. [OxyLED Q1 Dimmable LED Desk Lamp, $50 with promo code YUUOW9AE]
---
This toaster oven has full digital controls, and is big enough to fit six slices of bread, or a 12" pizza. It has a 4.2 star average on Amazon, where it costs $30 more. [Black & Decker Convection Toaster / Pizza Oven, $50]
---
I honestly don't know how many of you sew, but this is a really fantastic deal on a h ighly-rated sewing machine, if that's your thing. Today only. [SINGER 7258 100-Stitch Computerized Sewing Machine, $138]
---
We've seen a handful of deals lately on your favorite rechargeable batteries, but if you haven't begun collecting them yet, the Eneloop Power Pack is the best place to start.
Amazon has the whole box for $33 today, which is within a few cents of an all-time low. Inside, you'll find eight AAs, two AAAs, two C spacers, two D spacers, and a charger. Plus, you can feel like a good steward of the planet knowing that they were all pre-charged in Japan using renewable solar power, and can be reused for 2100 cycles. That's about as eco-friendly as batteries get.
Eneloop deals tend to sell out fairly quickly when we post them, so act fast. [ Eneloop Power Pack, $33]
Add To Your Collection:
---
If you're still wrestling with a cheap Inkjet at home, treat yourself to this reliable, toner-sipping Brother laser printer. It won't print in color, but it'll do everything else better. [Brother HL-2340DW Wireless Monochrome Laser Printer, $70]
If you want ethernet and slightly faster printing, the HL-2360DW is also on sale. [ Brother HLL2360DW Wireless Compact Laser Printer, $90]
---
If your wiper blades are starting to streak, Amazon's offering a pair of Rain-X Latitudes for just $23 today. All you have to do is pick the two you want, add them to your cart, and you'll see the discount at checkout. You can even mix and match sizes, so you can almost certainly find a combination that will work for your car. [Two Rain-X Latitude Wiper Blades, $23]
Note: The discount will only work on blades shipped and sold by Amazon directly. No third party sellers.
---
It's one thing to keep your phone at 100% during a road trip, but with this hub, you can keep all of your gadgets fully juiced. [Saicoo 8A/40W 5-Port Smart Car Charger, $13 with code 8KAVBUA7]
---
While I probably wouldn't use this keyboard or mouse as my daily driver, this is a great deal if you want a backup set, or need something to control a home theater PC from across the room. Logitech claims that the mouse can run for five months on a set of batteries, and the keyboard can last up to 15, both of which put my respective Apple peripherals to shame. [Logitech MK320 Wireless Combo, $20]
---
You're probably most familiar with the iRobot's Roomba vacuums, but if your house has a lot of tile, laminate, or hardwood, the Braava is the same concept, applied to a mop. We've never seen it cheaper. [iRobot Braava 320 Floor Mopping Robot, $120]
---
The airline-safe Gerber Shard incorporates six different tools into a single piece of metal the size of a key. It's an add-on item, unfortunately, so you'll need to buy some other stuff to ship with it, but it's never been cheaper. [Gerber Shard Keychain Tool, $3]
---
Don't settle for Apple's overpriced Lightning cables.
Aukey MFi-Certified 3' Lightning Cable ($8) | Amazon | Promo code XP2SESID
---
---
Inventory
---
Home
Kitchen
Fitness
Camping & Outdoors
Tools
Auto
Kids
Apparel
---
Media
---
Movies & TV
Books & Magazines
Apps
Gaming
---
Tech
---
Storage
Power
Headphones
Home Theater
Computers & Accessories
Phones and Tablets
Photography
---
Twitter isn't a bonus for us, it's an essential component of our coverage. It's the fastest way we can let you know about a deal, and many of our best deals only make it to Twitter because they're so short-lived. You can also set up push notifications just for our deals right in the Twitter app, or create an account just to follow along without having to participate in Twitter at all.
---
Commerce covers the best products on Kinja Gear, finds you deals on those products on Kinja Deals, and asks you about your favorites on Kinja Co-Op, click here to learn more. We operate independently of Editorial and Advertising, and if you buy something through our posts, we may get a small share of the sale. We want your feedback.