Calling Honduras a minnow isn't fair. Sure, Honduras are likely to ultimately be outclassed and eliminated in the group stage. But the two Group E teams that advance after playing the Central American side won't be leaving the experience behind them in the knockout stages. They'll have been pushed to the edge and they'll have bruises.
Honduras will not be overawed on the World Cup stage. Los Catrachos were there at South Africa 2010, earning a draw against a Swiss team that really needed a win in the final group stage game.
Besides, scared is not how Honduras play. This is the same team that went into Estadio Azteca last September and won, becoming just the second team in the history of CONCACAF World Cup qualifying to do so.
Better still, Honduras can bully opponents. Their players can dominate the midfield, which, while always important, for some reason comes under closer scrutiny at the World Cup. And Los Catrachos have dangerous enough strikers to make that control count.
Roster
Goalkeepers: Luis López (Real España), Noel Valladares (Olimpia), Donis Escober (Olimpia)
G/O Media may get a commission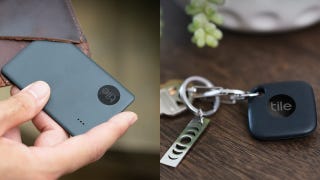 Up to 35% off
Tile Item Trackers
Defenders: Osman Chávez (Qingdao Jonoon), Maynor Figueroa (Hull City), Juan Pablo Montes (Motagua), Víctor Bernárdez Juan Carlos García (San Jose Earthquakes), Juan Carlos García (Wigan Athletic), Emilio Izaguirre (Celtic), Brayan Beckeles (Olimpia)
Midfielders: Wilson Palacios (Stoke City), Mario Martínez (Herediano), Edder Delgado (Real España), Óscar García (Houston Dynamo), Roger Espinoza (Wigan Athletic), Andy Najar (Anderlecht), Luis Garrido (Olimpia), Jorge Claros (Motagua), Marvin Chávez (Chivas USA)
Forwards: Jerry Palacios (Alajuelense), Jerry Bengtson (New England Revolution), Carlo Costly (Real España), Rony Martínez (Real Sociedad)
Nickname
Los Catrachos
FIFA World Ranking
33
Manager
Luis Fernando Suárez
Players to Watch
Jerry Bengtson, Striker
If they still made posters like they did back in the 90s, and MLS sold enough to print up a bunch of different types, Jerry Bengtson would be the featured guy on the one showing off the league's regional talent.
The 27-year old New England Revolution forward is fast. Very fast. He combines that speed with the determination to take on defenders any place, any time. With a defender in his orbit he can turn towards goal and fire a shot himself, or provide an opportunity for his strike partner, Carlo Costly.
Make no mistake, though, he'll probably wind up starved of service against the much stronger sides Ecuador will face in Brazil. That said, he's the kind of striker who will try to take a mile from any inch given by the defense.
Those cheering for Honduras out of lifelong heritage or in need of an adverse result to boost another Group E team's chance to make the Round of 16 may grow frustrated when he tries to stand up a defender 30 yards from goal. But if you're a neutral, just sit back and enjoy the sometimes exasperating, occasionally brilliant, always interesting Jerry Bengtson.
Carlo Costly, Striker
Costly and Bengtson have a classic big man-little man combination.
Calling Costly the Honduran Brian McBride isn't much of a stretch. He's a little more dangerous on the dribble, but mostly, he's a late-blooming, long-time servant of the national team who's short on talent but long on moxy.
He's just as much of a feeder and space creator as he is a finisher. Costly drags around opposing center backs and connects with his rugged midfield with ease. He's also built a solid understanding with his speedy partner, Bengtson.
The problem for Costly is that Luis Fernando Suárez may elect to play him alone up top during the World Cup, or bench him. In that case, Costly in 2014 may be a lot like McBride in 2006 — applauded, but defeated.
Tactics
Honduras play a fairly direct 4-4-2, relying on Carlo Costly to either create in isolation or lay one off for Jerry Bengtson. The attack overall plays fairly loose, which could bite them in the ass at the World Cup. Honduras aren't the type to bunker in for a 1–0 loss; instead, Los Catrachos will come out and challenge their technically superior opponents, and with good reason. Man for man, Honduras can physically bully almost most any team with their pace. They're hardly a group of raw athletes too, as their best players are technically proficient enough to do some real damage on the counter. Given space, the Group E underdogs can create and finish against any of their opponents.
That said, the defense is painfully inconsistent. The statistics would say the Honduran back line is pretty good. Surrendering less than a goal per game in one of the most hotly contested final rounds of CONCACAF World Cup qualifying ever seems like strong evidence of the quality of Ecuador's defenders.
The manner in which those goals were conceded and the frequency of opponents spoiling their own perfectly good opportunities, however, tells a different story. There were multiple instances of easily avoidable defensive lapses in the games against the United States.
If Honduras are going to make up for their peekaboo defending, Roger Espinoza is the man most likely to do it. Costly and Bengtson will be the one's hounding goal and Wilson Palacios will dutifully chomp ankles, but Honduras depend on Espinoza to transition the team from precarious defending to confident attacking.
Simply put, Honduras are a great pick to ruin someone's World Cup and snag third place in the group, but a lack of defending remains an element of the side that's likely to keep them out of the knockouts.
Group E Fixtures
June 15, 3 p.m.: France vs. Honduras at Estadio Beira-Rio
June 20, 6 p.m.: Honduras vs. Ecuador at Arena da Baixada
June 25, 4 p.m.: Honduras vs. Switzerland at Arena Amazonia
Complete Group E Previews
Switzerland | Ecuador | France | Full Archive
---
Screamer is Deadspin's soccer site. We're @ScreamerDS on Twitter. We'll be partnering with our friends at Howler Magazine throughout the World Cup. Follow them on Twitter, @whatahowler.
Top image by Sam Woolley; photos via Getty