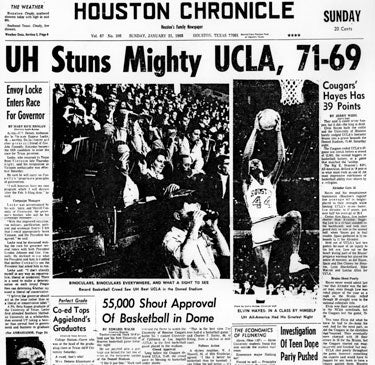 Like many newspapers (the ones that are still running) the Houston Chronicle announced severe budget cuts and layoffs this week. The changes reportedly mean that the paper will be cutting all of its college sports beats.
That means no more U. of Houston, Rice or Texas Southern coverage from local writers in the hometown paper. And presumably no mentions of Texas, Texas A&M, Texas Tech, Baylor, TCU, SMU .... Fortunately, people in Texas don't really take college sports that seriously. Oh, and 12% of the paper's employees (sports and non-sports) are out of jobs.
Yeah, this economy thing sucks.
Rumors: Houston Chronicle Cuts Houston Writers [Fourth And Fifty]