Houston-based radio guys Josh Innes of SportsTalk 790 and Seth Payne of SportsRadio 610 spent time at Radio Row today being loud at each other on air. It created a weird, beautiful situation where the radio shouters were shouting live on radio while other radio shouters around them focused their attention on the shouting.
The argument between Payne and Innes seemed to stem from Innes's producer Jim Mudd going over to record Payne's show with co-host Mike Meltser. That angered Payne. Via the Houston Chronicle:
"Jim Mudd get over here, listen, you tell Josh Innes that when I see him that I want that little (expletive) to make eye contact," Payne said on-air. "Instead of hiding behind his microphone and acting like he's a big man, make eye contact with me, instead of cowering behind a table like a little (expletive). You hear that Josh?"
Innes walked over and stuck out his phone as he got into a shouting match with Payne. WEEI's Kirk and Callahan and Dallas-based 105.3 The Fan had video of some of it. The Chronicle's John McClain, who was seated for an interview with Payne's show, looked like he'd rather be anywhere else while this went on:
G/O Media may get a commission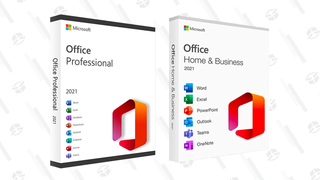 89% off
Microsoft Office Professional 2021 Lifetime License
Update (5:36 p.m. ET): There's more and better footage on SportsRadio 610's YouTube video. Mudd sits down at about the 2:03:15 mark, and then Payne goes off on him.
Payne and Innes explained their sides of the story on Twitter:
Innes, who has a history of making dumb fucking decisions when he worked at Philadelphia radio station WIP—and also desperately clutches on to those Philly radio days because he knows no one will pay attention to him otherwise—said he was told that he'd be kicked out if he caused a scene one more time. For some reason, it feels like he doesn't deserve the benefit of the doubt: