After the preseason teaser that is the Hall Of Fame Game, we got our first glimpse of the NFL's replacement referees during last night's slate of pro football action. The verdict? Just ask Bill Belichick, who despite an NFL ban on teams commenting on officiating suggested we seek the opinion of Mike Pereira. (Pereira's been extremely critical of the replacement refs.)
But how bad were they, really? We compiled the worst moments we found from last night's games. Some are petty misstatements, others flat-out terrible calls or missed calls. Let's go to the video replay:
Washington vs. Buffalo
The most egregiously bad call of the evening came from this game, as officials called a touchback on a punt that was clearly downed at the five yard line. It's kind of astonishing to figure out how they came to this conclusion; from the call on the field, it sounds like one of the officials believed the ball to have entered the end zone. This is alarming, because it means referees are already assuming things they haven't actually seen; we'd rather they miss something that actually happened than make up things that didn't. The second call is an example of this, though embarrassingly so. Bills receiver Stevie Johnson is shoved down by a defensive back without a call being made. Even the Redskins announcers admit it was a missed penalty.
Baltimore vs. Atlanta
So here's referee Craig Ochoa, whose experience in the Lingerie Football League is still under debate. He sparkled in this game, calling Atlanta "Arizona" twice and then being forced to whistle a play dead because the ball was spotted before any of the officials checked the chain gang. This infuriated Ravens head coach John Harbaugh, and rightfully so; checking down marker status is Pop Warner League-level.
G/O Media may get a commission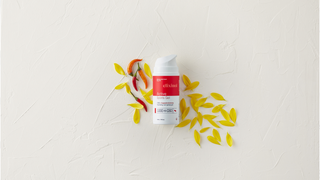 Denver vs. Chicago
Referee Robert Frazer had a rough go of it, highlighted in these two clips. First, he calls a snap infraction on the right guard. By definition, a snap infraction can only be called on the center. He later makes one of the worst rules-based errors of the evening, issuing a ten-yard penalty for defensive holding; that's a five-yard penalty in the NFL.
Pittsburgh vs. Philadelphia
Most of these are just weird. Division III referee Mike Shepherd repeatedly calls downs as if his vocabulary lacks ordinal numbers. He also confuses the two teams at one point, though the biggest blunder (one that fortunately could be dealt with by video review) is an out-of-position official missing what was clearly a touchdown. We're not sure how he saw the receiver go out of bounds, but as the player ran over the pylon—again, that's child's play. Casual viewers know that rule.
Green Bay vs. San Diego
Fortunately for the NFL, the evening's premiere game didn't seem to feature many mistakes. Indeed, the one we have to highlight here is a judgment call, as an excessive celebration penalty is called on what it seems is very much not excessive—especially considering the degree to which NFL defenders celebrate sacks. Replacement referees unaccustomed to this kind of play, and especially professional football players, may end up calling this penalty a lot more than in the past.
In the end, this is probably going to be irrelevant. The NFL knows their scab refs are terrible, and will almost certainly acquiesce to the officials' union and end the lockout. But it's worth realizing these aren't your normal scab employee crossing a picket line; these are lockout replacements, which is another degree beyond serving as a replacement during a strike. These officials are certainly doing their best, but with zero ambition to being full-time NFL refs they're unlikely to improve much.