This much is true: Rafael Nadal won the U.S. Open, and he's playing exemplary tennis. In the present, soft field, the tennis is so good that it brought Nadal back to world No. 1 for the first time in four years, with two slams, two masters, and a 56-9 record. But all the hyperbole does make one wonder.

Said the New Yorker, in a tweet, deck, and caption, this Monday:
Rafael Nadal is playing some of the best—and calmest—tennis of his career.
Said Günter Bresnik, coach of Dominic Thiem, after his pupil snapped Nadal's 17-match streak in May:
I find that Rafa right now is playing the best tennis of his life, or almost.
Said the official tour website, in August:
The Spanish superstar, who ended the 2016 season early due to a wrist injury, has returned in 2017 playing some of the best tennis of his career.
Said so many color commentators, idly, almost every time Rafa took the court this summer. They've aimed parallel praise at Federer too, throughout the season.
These two men are having some of the best years of their career, on paper. They have defeated almost all the opponents who lined up across the net. But how does this hold up when you abstract away from their performance against these particular opponents, and think about raw capacity as a player? Does 2017 Rafa take more than a set off 2008 or 2010 Rafa? That vague hypothetical is impossible to answer, but here are some submissions for the eye test.
G/O Media may get a commission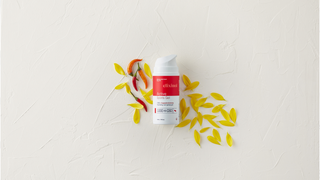 To heap exaggerated praise on this season—dream season though it may be—is to do a disservice to the long-haired, capri-clad, even faster, even more yoked version of this man, maybe the most suffocatingly dominant player ever to touch a racket.
Exhibit A: Real wheels from 2005.
Exhibit B: More wheels, sheesh, from 2008.
Exhibit C, from 2009: How is it possible to hit a ball past this guy?

Exhibit D, from 2010: One of his signature banana forehands, a rarer sight these days.
Exhibit E, from what appears to be 2012: The forehand is still great in 2017, but it used to be a terror without precedent.
This stuff is unforgettable. Probably this stuff still lurks in the alleys of Roger's subconscious, brandishing knives, regardless of the 3-0 head-to-head Federer has managed this season. Say this instead: Rafa, age 31, is having an excellent year. Don't be swept up by recency bias. Appreciate what he has done in his comeback, with significantly more mileage on his body and a very different scalp, but retain some perspective, and remember what an indefatigable, fevered, shot-making beast he was in his physical prime.

As for Nadal himself, he said this after his French Open win, when asked if he was playing the best tennis of his career:
I don't know (smiling). I cannot say; I cannot say not. These two weeks have been, yeah, great level of tennis, is true. But I already won two Roland Garros, too, without losing a set before this one, no? 2008, 2010, I didn't lose a set. Probably I was playing good, too, no (smiling)?

I feel I was playing well since beginning of the season, but it's true that in my career I have had a lot of good years.
It's true—he has had a lot of good years. Above is just a cursory sample.