Jeff Samardzija's Major League Baseball career has been less than stellar (2010 ERA: 108.00!), but if sponsored internet smack is to be believed, his minor league career (specifically, the "off the field late night activities" part) was quite interesting indeed.
Ohtani has the WBC, but will Mike Trout ever lead the Angels to a championship? | Agree to Disagree
As you probably know, anyone may sponsor a player page on Baseball-Reference.com, with the cost of the page being directly proportional to the popularity of the player. Well, as pale-face blog Midwest Sports Fans discovered, one donor has taken quite an interest in Cubs pitcher and former Notre Dame wideout Samardzija. "Bootstraps the Bussie" is his or her handle and their cryptic PSA that appears to all who inquire about his WHIP has got a least a few people scratching their heads.
NOBODY was more excited about your choosing baseball over football than I was...HOWEVER...your off the field late night activities while playing here in Daytona with the Cubs were VERY VERY sad...please change your ways and become a role model.
What kind of sad are we talking about here? Like "spring break hookup failure with a hint of back tattoo" sad? Or "young athlete drinks virgin Bloody Marys and never misses a curfew" sad? Jeff did play 24 games for the Daytona Cubs in 2007—as learned on Baseball-Reference.com!—but the stats database does not reveal any disappointing late-night hijinks. Nor does a quick, unscientific scan of the web turn up any salacious rumors. What are you hiding, Internet?
So what's it all mean? Is this simply unfounded innuendo invented to mock the poor reliever? Or were there legendary beachfront activities that earned him the nickname, "The Shark."* Who is "Boostraps the Bussie" and what do they have against the two-sport stud? Any Daytona natives or obsessive Cub freaks are invited to send guesses, photos, or character references to the I-Team hotline. We will not be holding our breath.
G/O Media may get a commission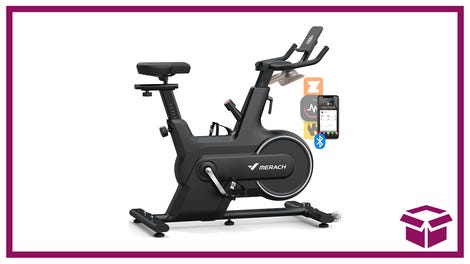 14% off + Coupon
Merach Indoor Cycling Bike
Keep in mind, someone paid money to put this message on the internet. That has to mean it's important!
'Bootstraps the Bussie' thinks Jeff Samardzija is NOT a Role Model [Midwest Sports Fans]
Jeff Samardzija Statistics and History [Baseball-Reference.com]
*No one calls him this.