Last season, under Norv Turner and his Dink-and-Punt strategems, Philip Rivers became a dull, weaponless checkdown zombie, a man working anxiously behind a cobbled-together offensive line. Under Mike McCoy and his pepped-up offense, Rivers is looking a lot more like the slinging, derping Marmalard of old.
Through the first four weeks, Rivers ranks behind only superhuman Peyton Manning in passing touchdowns (11) and completion percentage (73.9). He's only thrown two interceptions, though both of them were pick-sixes. The first was a baffling pass directly to Texans linebacker Brian Cushing, which as it turned cost San Diego the game; the other was a deflected ball Rivers threw as he was hit that soared high but not far, and which Cowboys linebacker Sean Lee took to the house. Still, the minimal turnovers show a quarterback making better decisions than he was over the last two years.
Those 2011 and 2012 seasons were hot-ass garbage. Before 2011, Rivers had never thrown more than two picks in a game; that changed quickly. Sure, he was less than 100 passing yards away from matching his career-high season total in 2011, and he notched at least 26 passing TDs in each season, but his turnover rate was horrendous. Rivers threw 35 interceptions and fumbled 24 times over 2011 and 2012, perhaps in part because his offensive line wasn't doing him any favors. (He was sacked 49 times for 311 total yards in 2012.) As Chase Stuart of Football Perspective pointed out last season, San Diego's o-line was ignored for far too long, and it finally bit Turner in the ass.
Turner was finally booted as head coach, two seasons too late, and McCoy—Denver's offensive coordinator and quarterbacks coach the year Kyle "Neckbeard" Orton had the best season of his short starting career—took over. And what a difference it's made.
G/O Media may get a commission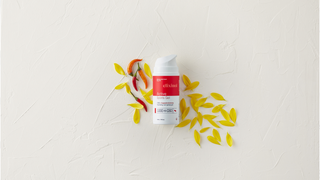 Vincent Jackson is long gone, and Malcom Floyd's done for the season, but Rivers is doing his best with the receivers available. A healthy Antonio Gates leads the team with 25 receptions, but the guy in second is a bit unexpected. Danny Woodhead's filling a role that Darren Sproles previously played in San Diego: the quick, diminutive pass-catching back. He's racked up 22 receptions for 162 yards and two touchdowns in four games.
Let's look at a couple plays from San Diego's game against the Cowboys. The first score of the game was a 26-yard throw to Woodhead, who ran a wheel route. The offensive line actually gives Rivers enough time to exploit a matchup against Bruce Carter, and he lofts it right over the bewildered linebacker. Floating the ball isn't always a bad thing.
Now, watch the game-clinching touchdown to Gates, the longest completed pass by Rivers so far this season. Gates easily beats linebacker Sean Lee with a seam route, and even though the pressure comes to Rivers, he hits Gates in stride for the untouched score.
The Chargers will probably narrowly miss out on a playoff spot this season, with the losses of Floyd and defensive end Dwight Freeney doing nothing help their chances, but it's nice to see Rivers—who's 31, jeez, time flies—creating an offense thriving on shorter passes in the absence of a reliable field-stretcher like Vincent Jackson. The rest of the Chargers' game needs some work, but reports that Rivers's peak died two seasons ago seem greatly exaggerated.