While the NCAA has a vested interest in keeping premier programs strong, the Urban Meyer hire at Ohio State may still have been disheartening to those in charge of keeping the school's football team in line. Five months after paragon Buckeye Jim Tressel resigned in the wake of a non-compliance scandal that vacated a season's worth of wins, Urban Meyer came in with his own baggage. Sporting News would report that, at Florida, Meyer had given stars preferential treatment, even going so far as to leave drug-related suspensions for important players undisclosed, and Meyer has always been known as a ruthless recruiter. In May, Ohio State was dinged for 46 "secondary violations," ranging from assistant coaches dipping on the sidelines to Meyer speaking a word or two to potential recruits at the wrong time. The consensus at Ohio State, which self-reported many of those violations, seemed to be that, with Meyer in the fold and recent history what it was, the school ought to err well on the side of caution.
The Ohio State Compliance Department sent 805 pages worth of caution to the NCAA recently, intended to demonstrate their over-the-top compliance with NCAA regulations, and the Ohio State football blog Eleven Warriors pulled some of the most interesting pieces. The upshot is that—as the NCAA surely hopes will be the case—a history of infractions will turn a freewheeling program into something of a bureaucratic nightmare.
At least one compliance officer accompanies the team on every road trip. Friends and family receiving tickets from players will be screened before they can make use of them, players essentially can't sign autographs, and all Buckeyes take a "Twitter and Facebook class" now—Eleven Warriors notes the class may not be all that effective. Incoming players are rigorously educated with cautionary tales from other schools and presumably their own, and, as a relatively lighthearted reminder, take in a screening of Pony Excess, the 30 for 30 documentary about the SMU football team that imploded after committing practically every NCAA violation out there. Even coaches follow a procedure if they wish to sign an autograph, a players sit through slideshows about what constitutes a "voluntary workout."
One particularly interesting note relates to the memorabilia-for-tattoos aspect of Tressel's downfall: these days, if Ohio State gives you something, you keep it in a drawer no one knows about, or give it back at the end of the day:
If you've won an award, have a jersey, ring, whatever - you need to be prepared to produce proof of your possession of that item for the balance of your amateurism. Special game jerseys, like the atrocious Nike Pro Combat ones, as well as helmets will be housed in containers that were constructed earlier this year specifically to house them until eligibility is exhausted.
G/O Media may get a commission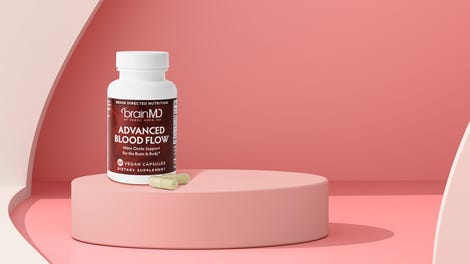 The whole thing is interesting, so take a look. Maybe the major surprise is the continued success of the Ohio State program—no matter how many powerpoints about compliance and nosy NCAA operatives players have to deal with, the Buckeye mystique is enough to keep high schoolers interested. The program essentially took a one-season break from relevance, and is already back up to number eight in AP poll after starting the season unranked. That probably means the players will go back to making paid appearances at charity dinners eventually, but, in the meantime, Ohio State is an example of how a program changes when it has the money and incentive to adhere to every last NCAA bylaw on the books.