Washington thought they had a first down. The chains moved. The stadium scoreboard said first down. Kyle Shanahan called the next play as if the Skins had a new set of downs. But the one person whose ruling mattered, referee Jeff Triplette, signaled third down. Chaos reigns.
None of this matters if Fred Davis doesn't subsequently drop a pass over the middle, or if Pierre Garcon isn't stripped in the flat. But those things did happen, so a boring, meaningless Sunday night matchup was closed out by a cavalcade of errors on the part of just about everyone. Let's try to chronicle every screw-up.
On a second-and-five, Robert Griffin III completed a short pass to Pierre Garcon, who was taken down just short of the first-down marker. It was close—close enough that Triplette, via his replay official, should have called for a review of the spot. The crew was likely hesitant to do so because of the situation, with Washington out of timeouts and the running clock being a huge factor.
Head linesman Phil McKinnely signaled to move the chains. Despite the cascading mistakes, everything would have been all right without this one. If you have to pin this fiasco on one man, it's McKinnely. While Triplette still has the final say on downs, that responsibility is shared between the referee and his head linesman, and it's hard to blame players and coaches from taking their cues from McKinnely.
"I said I wanted a measurement," [Mike] Shanahan said. "He said, 'No, you don't have to. It's a first down.' I saw the first down on the other side and he signaled to move the chains on our side. And then I asked when it was fourth down. I said, 'You already told me it was a first down. I want a measurement.' Anyway, that was disappointing."
G/O Media may get a commission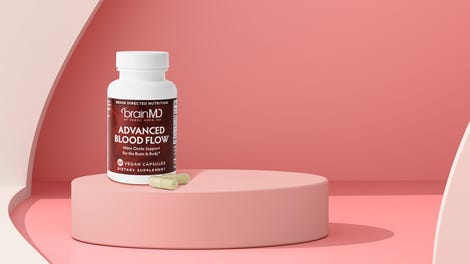 Everyone was confused. As Shanahan laid into McKinnely after Washington turned the ball over, you can see one of the chain crew mouthing what appears to be an f-bomb. Somebody f-ed up.
As confused as Al Michaels was on the broadcast, the only person who immediately recognized something was wrong was Triplette. You can see him on the video at top starting at the 16-second mark, signaling to the Skins sideline that it's actually still third down. Despite the chains, and despite McKinnely, Triplette's is the only call that matters, and coaches know this. Washington should have gone by the referee, not by the first-down marker. But again, a lifetime's worth of officiating crews working in sync makes that easier said than done.
While Triplette tried to clear the air, he ought to have realized that his message wasn't getting through and Washington was preparing to snap the ball. (This all went down in the 16 seconds from the end of the previously play. The hurry-up offense puts pressure on everyone.) Triplette should have stopped the game right there and reset everyone.
Again, the hurry-up offense made him bite his tongue. From his pool interview after the game, Triplette indicated that in any other situation, he would have blown the whistle to sort things out.
Normally, if it's outside the two [minute warning], we would shut the play down in that situation, but there are no timeouts in this situation. We just didn't shut it down in that situation because that would have given an unfair advantage.
Griffin put a perfectly placed ball in Fred Davis's chest, but Davis dropped it on contact. Afterward, Griffin confirmed that Kyle Shanahan "called that play thinking it was first down." Shanahan, too, said "it did affect our play calling." That's hard to argue—a 25-yard strike into double coverage isn't a typical third-and-inches call.
As Washington returned to the huddle for what they thought was second-and-10, Triplette had gotten his crew on the same page, and announced over the stadium PA that it was indeed fourth down. Kyle Shanahan had to call in a new play—a short hitch to the right side, which had worked on fourth-and-short earlier in the drive. It worked again, but Pierre Garcon lost the ball to Will Hill, and the game ended in confusion.
Afterward, Triplette dug the hole deeper. First by saying he didn't stop the game because he didn't want to give Washington an advantage (even though doing nothing gave the Skins a much greater disadvantage), and then by refusing to address McKinnely telling Mike Shanahan that it was first down. "I can't respond to that," Triplette said. "I don't know what happened." It's kinda-sorta the referee's job to know what happened with his crew.
So, a series of colossal screw-ups, even if neither of these teams is going anywhere. (And Washington doesn't even get to keep the high first-round draft pick its angling toward.) The only ones affected are bettors who had the Redskins (+1) or the over (45.5 points). And a furious Al Michaels, who is always aware of the spread.