Golf Digest is not a political publication. Recent stories include "2018 Ryder Cup frequently asked questions" and "Web.com Tour introduces the Evans Scholars Invitational to schedule, with all proceeds aiding caddies' college scholarships." Many of the cover lines in the monthly print issue are about improving your golf game. It's a niche mag for golf nuts.

And it got an innocent man out of prison.
Yesterday, Valentino Dixon walked free for the first time in 27 years. Dixon had been convicted of the 1991 murder of Torriano Jackson; another man confessed in court to the crime, and Dixon's conviction was vacated. He left a Buffalo courthouse to cheers and hugs from family and those who had become involved in his case.
It's a great story. It's been covered extensively (including in Golf Digest itself, which had a wonderfully Golf Digest first sentence: "After 27 years in prison, a man who loves golf walked free today"). But there's another story, too. How the heck did Golf Digest end up kickstarting a movement more suitable for the pages of, say, Mother Jones?
G/O Media may get a commission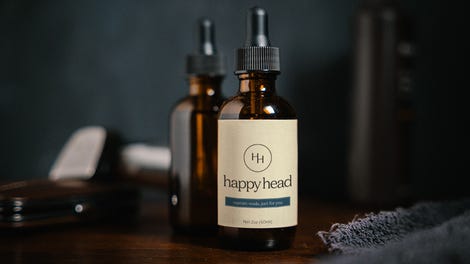 The story that began the movement for Dixon's release was written in 2012. It was a first-person story by Dixon, co-written with Golf Digest's Max Adler, about Dixon's hobby of drawing golf courses. Adler also wrote an impassioned, well-researched account of how Dixon was wrongfully convicted.
I talked with Adler on the phone this morning to find out how the whole thing started. This interview has been lightly edited for style.
How did you first learn of Valentino Dixon?
I used to write a column called "Golf Saved My Life," which is a human interest column about ways that people who were going through hard things in their lives found that golf was the one thing that gave them solace or therapy. Valentino was using issues of Golf Digest from his neighbor cellmate and would use those as reference to make his own golf course drawings.

And he did that for a long time, and he finally started reading the words in Golf Digest and he came across one of the "Golf Saved My Life" stories and it really resonated with him. And so he wrote me a letter, and enclosed a little photograph of one of his drawings.
What did you think when you first got the letter?
You're always inundated with people reaching out to you, telling you that they have a great story. But this really hit me right away, when I walked into the office one random morning and got a white envelope postmarked from Attica Correctional Facility. It was this beautiful letter with this beautiful drawing; I was an art major myself in college. Even the art angle spoke to me.
How did the story come about?
The story of him telling me he was innocent … that happened later. But when I started talking to him more, and went up [to Attica] a few times and learned more about his story, I started investigating the case. I was amazed at the amount of paperwork between the trial and the appeal and the various motions. I tried to piece it together the best I could to present this narrative. It was a real passion project of mine because I was also convinced he had not had a fair shake. I'm really happy that presentation of mine put it on a national spotlight which then led to other people and other organizations rallying around it.
When did you begin to realize he was innocent?
That's hard to remember exactly. There are a lot of moments that would speak to his innocence. Most significantly was the confession of another man. But I'm a journalist. I was still skeptical. But all these different elements: the shoddy police work, the no physical evidence, the conflicting testimony of the various people … the sum total of all these things, that's when I became convinced of his innocence.
It's not really in Golf Digest's traditional subject matter. How did the discussion about the story go editorially?
I told my colleagues about it, they were all very interested and supportive—it was "Golf Saved My Life," my regular column. But in addition to that, I put in a huge amount of time and energy putting together this story that raised the question of his innocence. That's a little bit more of a stretch for us. But, yeah, it required convincing my colleagues that it was worthwhile.
There was definitely skepticism. He was in prison for murder. But I have very open-minded colleagues, and everyone cheered me on.
What happened after your article came out?
I think initially it seemed to land with a pretty loud thump. It generated more interest and feedback than anything else I wrote that year. But, like a lot of things, it had its moment. It died out.
But I continued to be an advocate, writing letters to the attorney general in New York, the department of corrections … I was just trying to do what I could do as a professional in the journalism world, with whatever weight my words can have, to lobby for Valentino.
It was kind of five years of an abyss. Just, like, nothing happened. I was probably naive [thinking the] presentation of his case would get him out of jail. It just seemed so obvious to me. But of course it didn't. It required so much.
What I realized yesterday in Buffalo [where the court released Dixon] was that it was such a cumulation of so many different people. Myself. Golf Digest. Golf Channel, who then picked it up. All the other media that then covered his story. The students from Georgetown University Prison Reform Project. Valentino's attorneys, Donald Thompson and Alan Rosenthal.
It took so much for the bough to finally break. After five years, I kind of gave up hope.
What was it like in Buffalo yesterday, when he was released?
It was a really powerful day to be there to meet Valentino's extended family, to meet a lot of the other people who have been part of this team to get him released: His two attorneys, the Georgetown University Prison Reform Project, which is a couple students, two professors who worked on his case. It was just a day of great feeling and thrill. Most importantly, it was just a poignant moment to see Valentino taking his first steps as a free man coming out of the courthouse.