Brazil's attack came in wave after wave after wave, but no matter how hard Neymar and the boys crashed in on goal, Mexico's granite keeper Memo Ochoa stood solid and repelled each and every one. To say he single-handedly saved a point would be to give the rest of his body too little credit.
There was the Paulinho flick from a redirected set piece that the keeper charged down, arms at his sides, his right hand just strong enough to deflect the Brazilian's snap shot. There was another Neymar blast when the kid with the golden hair expertly chested down a cross, wound up his left leg, then put his foot through the ball to send it rocketing toward the goal, only for the thing to come caroming off Ochoa's midsection. Then there was his reflex save of a crushing Thiago Silva header that Ochoa probably got his hands on more to protect his nose than to keep the ball out of the net.
Ochoa's performance wasn't all about fluky positioning, of course. His most impressive save, from the picture you see above, came early in the match, when a fierce header from Neymar called for a sprawling leap and a right hand of stone. In all, Ochoa made six saves of all sorts to guarantee Mexico wouldn't fall to Brazil.
As heroic a performance as this was by Ochoa and, it should also be said, by Mexico's three central defenders, El Tri were extremely lucky to escape with a draw. As Albert Larca noted on Twitter, the expected goals from the positions where Brazil took their shots was 1.8, the second-highest total for a team that finished scoreless in the past nine World Cups.
G/O Media may get a commission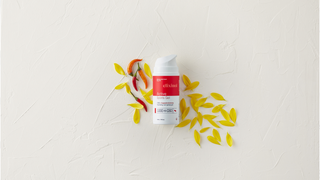 And Mexico offered no serious threat going forward themselves. The raw statistics and the occasional breakneck counters made the Mexicans appear more dangerous than they actually were. Mexico had the ball 47 percent of the time, but they tended to languish in the center of the pitch, unable to find an unlocking pass and unwilling to commit men forward for fear of getting bitten by Brazil's viper-quick counterstrikes.
Mexico managed 13 shots of their own, mostly off their own counters, but their general strategy involved spraying wayward long balls in the general direction of the two or three players willing to charge forward. In the handful of instances where their long passes did find their targets, one of their forwards would thump in a shot from distance that never put Ochoa's counterpart in any real danger.
Still, soccer is a game of goals. Shooting from dangerous areas eventually means scoring from dangerous areas, unless your opponent's keeper decides to have the match of his life. Mexico might not be good enough to beat Brazil, and may not even be good enough to consistently challenge them. But for one day, Ochoa himself was enough.