Greg Lindsay is the co-author of the forthcoming Aerotropolis: The Way We'll Live Next, which argues that air travel has a lot more to do with your daily life than you might think. In this outtake from the book, he describes how NASCAR teams took to the skies as the sport expanded nationally over the last decade.
The home of Earnhardt Ganassi Racing with Felix Sabates sits near the end of Concord Regional Airport's runway, within hailing distance of pilots taking their planes out for a spin. Although built to Chip Ganassi's personal specifications, with room for a future hangar and private taxiway, the building itself — the "shop," in NASCAR parlance — is standard turnkey office park minimalism, with locked gates and a black glass façade as opaque as a one-way mirror, hiding in plain sight.
The illusion is shattered when you step through the looking glass, into an expansive lobby doubling as a trophy room. Piled high on pedestals and glass tables are spoils from the circuit. One is shaped like a car battery — given to the winner of the old DieHard 500 held at Talladega Superspeedway — while another waves a Royal Flush for the UAW-Daimler Chrysler Las Vegas 400. But the place of honor now belongs to a gold rocket car mounted on what looks like a suitcase — the Harley J. Earl Daytona 500 Trophy, which until yesterday belonged to Ganassi's prodigal driver Jamie McMurray.
Ganassi's collection of sterling silver cups is stored in Indianapolis, where his IndyCar team has won two of the last three Indianapolis 500s. In 2010, Ganassi (a former driver himself) became the first owner to collect the Daytona 500, the Indy 500, and the Brickyard 400 in the same calendar year. Last month, his teams finished 1-2 at the Rolex 24 Hours of Daytona, the Grand-Am road endurance race, completing what was immediately dubbed "the Ganassi Slam." No owner had ever mastered so many formats simultaneously.
G/O Media may get a commission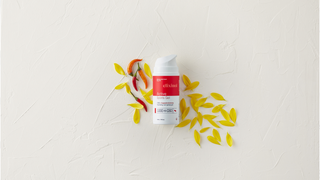 But the Daytona 500 win may have been the most impressive. The annual budget for Ganassi's 50-car fleet and several hundred employees may run as high as $60 million, and he would the first to tell you that in NASCAR's combination cash crunch and arms race, his is a poor man's operation. To compete, years earlier he'd adopted a Moneyball approach by hunting for overlooked talent, converting the Monaco Grand Prix-winner Juan Pablo Montoya into a NASCAR driver (thus providing the inspiration for Sacha Baron Cohen's Talladega Nights character) and bringing McMurray into the fold when he was considered damaged goods. (It had also led to layoffs and a merger with Teresa Earnhardt's team in 2008.)
The same philosophy extended to the logistics of racing itself. "We're really a small car manufacturer who just happens to do some racing," one of his deputies had joked. When a competitor constructed a $60 million wind tunnel half-a-mile away, Ganassi bought his own in retaliation — an actual tunnel, buried in Pennsylvania coal country.
One of his other enthusiasms was his jet, which had led him to build his shop adjoining the airport. And that, in turn, had led me to Ganassi a few years ago when I was looking for someone to explain how the sport had managed to go national in a big way 10 years ago while the teams themselves stayed resolutely local. The short answer: They became frequent flyers.
A large clump of NASCAR's roots are buried beneath nearby Charlotte, where the first race in the "Grand National" series (later rebranded the Winston Cup, and Sprint) was held in 1949. Stock car racing started not far from here as a diversion for moonshine runners who'd mastered the art of evasive maneuvers. Concord became the crossroads of the sport after the Charlotte Motor Speedway opened within city limits in 1959, the same year as Daytona.
Fast-forward a few decades, and racing has become the new national pastime, luring enough "NASCAR dads" to swing elections. It has an eight-year, $4.8 billion TV contract spanning six channels, and is second only to football in ratings. But joining the big leagues of American sports demands ditching its Dixie image. Winston is jettisoned as a sponsor in 2003, and races are stripped from venerable speedways in the Carolinas in favor of new markets like Los Angeles, Phoenix, Dallas, and Chicago. The strategy would eventually backfire when the recession hit, leading to falling ratings and attendance, but the gigantic traveling circus that is NASCAR today can still haul in $200 million or more for host cities. It also means that on any given Thursday, the entire sport is up in the air en route to the track-of-the-week.
The cars will have hit the road long before in their haulers — the 55-foot long rolling machine shops that reconfigure themselves into automotive MASH units in the pits. Everyone and everything else takes off on race days, leaving from Concord in great waves of private jets. The teams wouldn't dream of flying commercial — not when their drivers need every synapse and fast-twitch muscle fiber at their disposal that evening. After the race, nothing else quite compares to the pandemonium that descends on Daytona the instant the checkered flag waves, which is the cue for a quarter of a million spectators to race for the exits — or for the airport, where a long line of Learjets, Citations, and even chartered airliners are topped off and ready to roll, only a few hundred feet from the superspeedway's first turn.
* * *
Dale Earnhardt Sr. (and later Jr. too) grew up in Kannapolis, the next town over. His father Ralph was a minor legend on the dirt track circuit, winning his first and only championship when Dale was five years old. It helped that Junior Johnson went to prison that year for running moonshine, returning shortly thereafter to reclaim his title as the hardest of all the hard chargers. But the epicenter of the sport had already begun drifting south from Johnson's turf, out of the hollows of the Appalachian foothills down to Concord.
Racing gainfully employs 27,000 in and around Concord now, concentrated in a V-shaped slice of land sometimes called "NASCAR Valley." But this figure fails to account for both the tourists and tool-and-die shops floating in its slipstream. Concord is to motorsports what Silicon Valley is to software; mechanical engineers flock here the way programmers throng the Googleplex. The locals compare it to Hollywood: your waitress at Quaker Steak & Lube is more likely than not a fresh-faced Wisconsin graduate hoping to land with a Sprint Cup team — or failing that, at ButlerBuilt Safety Systems, welding seats.
In a larger sense, NASCAR is Concord, sublimating the town's history into its own. The seat of Cabarrus County boasts plenty of leafy streets and stately Victorians, and the first historically black women's college to open after the Civil War. But the city and county cast their lot with racing, and to prove it they built the airport with taxpayers' dollars against their wishes.
Their loyalty was tested, however, when Speedway owner Bruton Smith insisted on building a drag strip across the street. When Concord resisted, he vowed to pack up his track and leave if his demands weren't met. "I'm deadly serious," he swore, and no one dared call his bluff. On race days, Concord is one of the biggest cities in the state — bigger than Winston-Salem or Durham — and losing the track, they feared, would indeed prove fatal. Smith won his strip and $80 million in favors to stay put, including his name on Speedway Boulevard. On a stretch next to the track, a sign reads "Concord Regional Airport, 4.2 miles." The road was originally built to connect the two, a task made harder by the arrival of Concord Mills, an outlet mall and tourist mecca. For better or for worse, "Bruton Smith Boulevard" has devolved into textbook strip-mall sprawl, but no one doubts the most "business-friendly" state in the union would have it any other way.
Ralph Earnhardt wouldn't recognize the place if he saw it now, after dropping dead of a heart attack in 1973. His son's death at Daytona nearly three decades later had something to do with that, capping a three-act passion play depicting the battle for racing's soul and its transcendence. Act One is Jeff Gordon's entrance. The chosen one from California makes his Winston Cup debut at age 21, in Richard Petty's last run before retirement. In his third full season, in 1995, he wrests the Cup away from Earnhardt in the final race. The torch has been passed, except Earnhardt tries to grab it back. Act Two is his resurgence. The pair swap Daytona 500s back-and-forth while Gordon keeps winning the Cup. Their rivalry becomes a referendum on the sport: the first mega-star born outside the South versus the living link to Petty and the past, the Man In Black, the Intimidator. Whatever your loyalties, you watch — attendance rises 63 percent, gaining 15 million fans. Act Three is Earnhardt's crash and immediate beatification a decade ago. Junior wins another race at the track five months later, and NASCAR fans everywhere discover it's kind of dusty in here. The sport will never be the same, because it's headed to prime time, coast to coast. Earnhardt's shuffling off this mortal coil is the climax of the first race run under the sport's multi-billion dollar TV deal.
The saga continues. Two years later, the sport's owner and patriarch Bill France Jr. interrupts a press conference to announce big changes are in store. It's the beginning of the end for Dixie, as there are new markets to conquer and only so many weekends on the calendar. The Southern 500 is booted out of its traditional Labor Day slot and vanishes soon thereafter. The Rebel 400 surrenders. Races are added or reassigned to speedways in California, Texas, Phoenix, and even Mexico City and Montreal. The ratings rise 50 percent over the life of its TV deal, so it signs another for twice as much money. NASCAR is raking in $1.5 billion each year in corporate sponsorships, and most of the money flows directly to the teams, which are ill-prepared to throttle back their competition when the sponsorship money begins to dry up in the recession.
"Fifteen years ago, teams didn't race outside the Southeast," says Ganassi's president, a former Miller Brewing exec named Steve Lauletta. "It was two races a year in Talladega and two in Wilkesboro, and so on across the South, and that was it. Maybe we were in the Poconos by then? Maybe Michigan?" He can't remember; it feels like ancient history.
This is how Concord found itself at the center, financially and geographically, of a NASCAR universe racing away in all directions. The sport's presence here is more improbable by the day. "Geographically, we're at a disadvantage," admitted one county official. "We used to be at the center of the sport; all the tracks were in the South. The airport is the key to keeping the teams here. We asked them a couple of years ago where the hub of their business was, and expected it to be the Speedway. But they said no, it's the airport. What it's done is shrink the size of the country; it's allowed us to stay in the race."
They didn't plan it that way. Concord Regional opened in 1994 as a pressure valve for Charlotte. There was neither scheduled service nor a purpose. But the first pilot to land a jet here was Rusty Wallace, and he had a pack of drivers and owners drafting close behind. It wasn't long before NASCAR teams owned a fifth of the planes flown here; now it's more than half. They practically own the airfield outright on weekends, when nine out of ten teams are darting in and out.
The conventional wisdom holds that NASCAR made the airport what it is, which is one of the busiest in North Carolina (and still without an airline). But as its means for reconciling what it was — bootleggers and dirt track racers — with what it's became — the national pastime of the Fortune 500 — it's worth asking whether the reverse is also true. Either way, Concord is the one constant through all of the sport's incarnations. I was about to settle for asking Steve Lauletta this question when Chip Ganassi himself stuck his head in the door. He would know.
So which was it, Chip? The cars or the planes? "People always want to know the real reason," he harrumphed. "They grew up together. Bruton Smith and Humpy Wheeler" — president of the Speedway and Smith's henchman — "not only promoted the track, but also the airport and everything that went along with it," namely NASCAR Valley.
Ganassi isn't your typical driver-turned-owner, because he proved to be better at the latter. He raced in the Indy 500 five times in his youth and never finished better then eighth. As a 6-year-old, I watched him finish 49 laps behind Bobby Rahal on his last try (not that I knew it at the time). Not long thereafter, he bought a stake in his first team. In his fifties now, and gray, he doesn't have action-figure physique of Jeff Gordon or Dale Jr. in their fireproof-suits. Refusing to take anyone's seat, he plopped himself down on the floor and from there expounded on NASCAR's peripatetic existence.
"What people don't realize is that most teams travel with more people than an NFL team on the weekends, and all but two are away games. I often kid these guys that NASCAR should be called the National Association of Stock Car Travel and Logistics and Racing."
He knows, spending upwards of 500 hours a year in the air — which works out to an 80-minute daily commute — most of it accrued on weekends pinballing between races for his IndyCar, Sprint Cup, and Nationwide Series teams. It's easy to see why he'd want to have the only shop with its own hangar and private driveway, but "it's not about me," he insisted, "it's about the team. I want my guys to have a safe, secure place to park. They can walk in, shower, walk out to the plane and go. Sponsors can fly in and be close to the action," as their proper care and feeding is essential. "I'm getting there, but the economy is getting in my way."
If this strikes you as a bizarrely modest return on investment in light of the millions he'll have to spend, then keep in mind that racing is progressively an arms race of incremental advantages, fought with carbon fiber wafers and wind tunnel tests, and the body fat percentages of pit crews. If an air force base is what it takes to grant him an edge, then he'll take it, and he'll hoard it until the competition inevitably overtakes him.
"We're going to need a building somewhere," he'd said, tilting his head back against the wall. "It might as well be next to the airport, is the way I look at it. And so will the other teams, eventually, but that's going to come in the next building boom."
* * *
Stock car racing has always had a love affair with flying, as drivers have chosen to make grand entrances via the air at least since the 1960s heyday of Junior Johnson. Tom Wolfe watched them alight in Wilkesboro for the now-defunct Wilkes 400:
The private planes start landing out at the Wilkesboro Airport. Freddie Lorenzen, the driver, the biggest money winner last year in stock car racing, comes sailing in out of the sky in a twin-engine Aero Commander, and there are a few good old boys out there in the tall grass by the runway already with their heads sticking up watching this hero of the modern age come in and taxi up and get out of that twin-engine airplane with his blond hair swept back as if by the mother internal combustion engine of them all. And then Paul Goldsmith, the driver, comes in in a 310 Cessna, and he gets out, all these tall, lanky hard-boned Americans in their thirties with these great profiles like a comic-strip hero or something, and then Glenn (Fireball) Roberts — Fireball Roberts! — Fireball is hard — he comes in a Comanche 250, like a flying yacht, and then Ray Nichels and Ray Fox, the chief mechanics, who run big racing crews for the Chrysler Corporation, this being Fox's last race for Junior as his mechanic, before Junior switches over to Ford, they come in in two-engine planes. And even old Buck Baker — hell, Buck Baker is a middling driver for Dodge, but even he comes rolling in down the landing strip at two hundred miles an hour with his Southern-hero face at the window of the cockpit of a twin-engine Apache, traveling first class in the big status boat that has replaced the yacht in America, the private plane.
Rusty Wallace had the pole when Concord opened, but the races-after-the-race didn't begin in earnest until the Intimidator bought one, a Lear 31A. "It just took off from there," one of the old hands at the airport told me, "like a competition: who had the biggest and the fastest?" The latter was beyond dispute. Ricky Rudd bought himself a Dassault Falcon, the fastest private jet in the sky, capable of cruising near the sound barrier. "He would leave 20 minutes behind someone and land thirty minutes early; he'd pick up a whole hour in the air. He'd land and ask, 'Did anybody beat us?' and the answer was always no."
The drivers keep their planes in owners' hangars. The biggest belongs to Hendrick Motorsports, so big that tourists occasionally pull up thinking it's the shop, and that Jimmie Johnson is kicking back inside. In reality, there's a mini-terminal of sorts, stuffed with keepsakes and spare trophies. (Gordon's 2001 Winston Cup was doubling as a doorstop in reception.) The hangar itself contains various combinations of Hendrick's nine planes. On this particular afternoon, Rick Hendrick's personal Gulfstream was waiting, while a pair of Saab 2000 turboprops — as big as the old Pan Am Clippers and almost as glamorous — were being prepped for Texas. Not to be outdone, Jack Roush was building his own hangar at the other end of the runway for his team's pair of 727s.
Ganassi secured his place in the pecking order by being the first to draft an actual airline into service, chartering a 50-seat regional jet from ExpressJet, an ill-conceived spin-off of Continental Airlines. Having since grounded its commercial service, ExpressJet had plenty of extras to go around, and I counted no less than five parked on the tarmac, each chartered by different teams. Flying back-and-forth to the track with an airline at your beck and call sounds easy, Chip had cautioned, but it's not. "It's a logistical nightmare, but somehow it happens like a well-choreographed ballet every Thursday, every Sunday morning, and every Sunday night."
It's a ballet with a lot of dancers — more than a hundred crew members on most teams. In Ganassi's case, he has cars running each weekend, in multiple races at multiple different tracks, and each car requires its own flights. The pit crews don't leave home until Race Day, but then there's everyone else: the driver; the crew chief; mechanics; a shocks guy; a tire guy; a media handler; an IT guy for troubleshooting the satellite uplinks, and a grandstands spotter whose only job is to count the number of laps completed by hand, in case the official scorer makes a mistake. They leave on Thursday. And everyone races to catch the first flight home.
Sunday night at the track has a fall-of-Saigon feel to it. Once a quarter of a million hammered race fans hit the parking lots, you could be stranded there for forever. When the checkered flag waves, owners are just ... gone. They fling their headsets at the nearest assistant and jog with much dignity as they can muster to the golf carts waiting to whisk them to the choppers that will lift them above the teeming masses to their planes. The drivers follow suit, sprinting on foot to the helipads. The pit crews are stuck packing up the haulers while the spotter and IT guy and their fellow refugees cram themselves into clown cars and haul ass out of the infield before the campers get their RVs into gear. They don't bother parking. They just jump the curb and ditch them on the lawns with the doors flung open, because "the one thing you do not want to be is the last one on the plane" and the reason your boss is now 38th in line for departure. Waiting at the other end at two in the morning are autograph-seekers chasing frazzled drivers to the parking lots, in vain.
Concord's terminal is much mellower on Thursday mornings, emptying and filling with waves of husky young men sporting embroidered polo shirts and goatees. One keeps watch while the others loll about jawing, until their ride taxies into view. The ironic cry goes up, "The plane! The plane!" and they shuffle onto the ramp with their overstuffed suitcases rolling behind them. Anyplace else, I would've mistaken them for a college rugby team.
One of those planes belonged to Roger Penske, Ganassi's deep-pocketed arch-rival who owns while Ganassi merely leases. On board this morning was a chipper flight attendant showing 30 or 40 sullen mechanics to their seats. The pilot was below decks doubling as the baggage handler, and I found him folded inside the hold. Juan Zapata has been Penske's pilot for 20 years; what's changed since then? "Twenty years, ago, they used to go by bus!" he yelled over the engines.
A boy and his mother approached bearing a garment bag, which he handed to Zapata with inaudible instructions. Someone's nephew or grandson was tagging along, I figured — with his blond buzz cut and fuzzy stubble, he didn't look a day older than 16. Only later did I discover he was Penske's driver that weekend: Justin Allgaier, NASCAR's Next American Hero. He'd made his Nationwide debut a few weeks before in Concord, then hopped a flight and won another race in Toledo 48 hours later. He was 22 and the reigning rookie of the year.
Aerotropolis: The Way We'll Live Next is available for pre-order on Amazon.
Ganassi photo via BJTonline.com.