When Ester Ledecká crossed the finish line of this morning's run of the women's Super-G a hundredth of a second ahead of reigning gold medalist Anna Veith, the Czech couldn't believe she'd beaten the Austrian champ. Ledecká, after all, is best known for her achievements in a completely different event: snowboarding, where she's won two world championships and is a favorite in Pyeongchang.

Ledecká wasn't the only one surprised by the outcome. By the time Ledecka finished her miracle run—one, it turns out, she accomplished thanks to her lack of experience in the event, leading her to take a faster but unorthodox line on the course—NBC had long crowned Veith the gold medalist and had switched coverage to a simulcast of NBC Sports Network's men's figure skating free skate broadcast.
Dan Hicks pronounced Veith the gold medalist no fewer than five times, with worthless (and incredibly robotic) analyst Bode Miller at no point interrupting to note that there were still 25—twenty-five!—skiers left to compete. Only a throwaway "the last skier down with any chance at the podium" at the end of Cornella Huetter's run suggested that the event wasn't even halfway through.
16 minutes later, Ledecká crossed the line to shock—hers, the spectators, the announcers, and especially Veith's.
NBC didn't even cut to figure skating right away; after a commercial break, they returned to interview Lindsey Vonn about her disappointing performance. Vonn told NBC she was happy to have finished fifth, not fourth; she actually finished sixth!
Hicks iterated Veith "ended up on top" as Miller commentated a replay of the Austrian's would-be gold-medal performance, followed by yet another pronouncement by Hicks of the final podium standings. Ledecká was literally on the course at the time Hicks threw to the commercial break with the words, "Anna Veith still can't believe it: she's a gold medalist again."
G/O Media may get a commission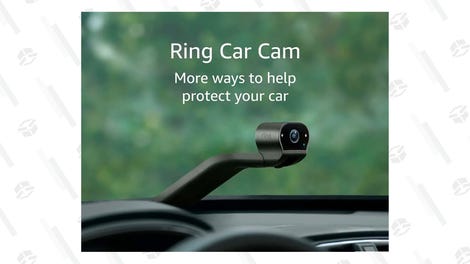 The first hint that NBC was wrong came when a promised interview with "Anna Veith, the gold medalist" never materialized. Ten minutes later, as the network wrapped up airing Adam Rippon's free skate live, commentary stated that "there's a surprise at the women's Super-G; we'll take you there right after this break," and then another three minutes passed before the network rejoined Hicks and Miller at the alpine skiing venue.
They provided highlight coverage of Ledecká's run, in the manner of something you'd see on SportsCenter rather than proper play-by-play. (Confusingly, Hicks announced in the past tense while Miller commentated in the present.) Hicks then acknowledged the competition still wasn't over, though it was another hour before Mike Tirico confirmed that Ledecká had, indeed, held on for gold.
Certainly, you can point at everyone's shock about the outcome and absolve NBC for its coverage, but this is one instance where the network's temporal fluidity could have worked in its favor. NBC's primetime coverage regularly flip-flops between live and tape-delayed footage already; they easily could have simply come back to alpine skiing after Rippon's free skate, and had Hicks and Miller call the run "live." (Seriously, go watch the video above from the world feed; it was an incredible thing to hear called live.) Alternatively, NBC could have audibled out of the figure skating coverage and gone back to skiing after the Vonn interview, and aired Ledecká's run a mere three minutes after it happened, "live." (As noted earlier, Hicks and Miller likely missed seeing Ledecká's run as it happened because they were busy tossing to break after the Lindsey Vonn interview.) Either way, NBC tipped its pitch and spoiled the surprise both with the pre-break tease and in how Hicks and Miller called the replay.
To recap: NBC called a winner long before all the results were in, spoiled its own update, and provided lackluster and uninteresting coverage of one of the most shocking outcomes in Winter Games history despite having the power of time-shifting time-travel. For comparison's sake, we looked at how BBC1 covered the event; in the U.K., where it was nearly four in the morning, the network remained with alpine skiing throughout the event and thus did not declare an early winner—even after Ledecká's run, though they did state that "surely" the Czech had won the gold medal:

Ledecká says she still plans to compete for gold in snowboarding next week. If she does, she'll be the first person to ever compete in the two events in one Olympic Games.
Correction (5:01 p.m.): Due to confusing language on NBC and our failure to read our own reports on the subject, we previously stated that the Super-G practice run was canceled. There are no practice runs in the Super-G event.