Nick Foles wasn't supposed to be able to do this.
When the Philadelphia Eagles lost Carson Wentz, their starting quarterback, to an ACL injury on Dec. 10, their Super Bowl hopes appeared to go hobbling off on a pair of crutches, too. Just another cruel twist of fate for a long-suffering franchise in a title-starved city. Yet here the Eagles are, in the Super Bowl anyway, thanks to a resplendent performance from Foles, who just completely dismantled one of the league's top defenses in the NFC championship game.
Foles's success in carrying the Eagles to their third Super Bowl appearance is a triumph of sound (and fortuitous) roster management by general manager Howie Roseman, marvelous play-calling from head coach Doug Pederson, and sound execution by Foles. There were bumps in the road during Foles's previous four starts in relief of Wentz, but he and the Eagles finally soared on Sunday against the Minnesota Vikings, right when it mattered most.
Foles has been in the NFL for six years, and he's been mostly adequate: occasionally very good, never completely awful, and generally just fine if you're looking for a backup who won't fart the world away when called upon. At his best, Foles set what was then a record for touchdown-to-interception ratio (27:2) in 2013, during his first go-round in Philly, while manning Chip Kelly's power spread. At his worst, he was averaging 6.1 yards per attempt and throwing 10 interceptions to seven touchdowns in 2015 for the St. Louis Rams, though in fairness Foles had the stink of Jeff Fisher on him that year.
Foles returned to the Eagles during the offseason for what amounted to two years and $11 million, with a total of $4 million payable in 2017, including just $1 million in base salary. The deal involved some clever, only-in-the-NFL kind of accounting: It was officially a five-year deal, but the final three years automatically void, thus allowing the cap-squeezed Eagles to defer the burden of much of Foles's $3 million signing bonus. The maneuver kept Foles's 2017 cap number at a manageable $1.6 million.
With Wentz—the quarterback the Eagles aggressively traded up to draft in 2016—still on his rookie deal with just a $6 million cap number, the Eagles thus set themselves up with a franchise-caliber quarterback and starting-capable backup by committing fewer than $8 million in total cap resources. Roseman used the rest to fill out the roster, including trades for key acquisitions such as defensive tackle Timmy Jernigan and cornerback Ronald Darby—finishing touches for a defense that had already begun to assert itself in 2016.
G/O Media may get a commission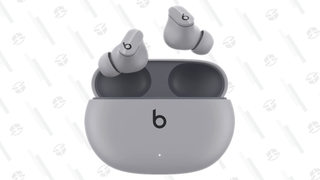 Foles averaged only 5.26 yards per attempt in a pair of regular-season starts after Wentz went down, and he didn't do much before being yanked after one quarter in a meaningless season finale. Eagles fans were rightfully panicked about his postseason potential. He did just enough to beat the Falcons in the divisional round. And then came Sunday.
Roseman's aggressive roster-building made a point of surrounding Wentz with skill players, including wideouts Alshon Jeffery and Torrey Smith, and running back LeGarrette Blount. The Eagles lost left tackle Jason Peters and their most versatile running back, Darren Sproles, to season-ending injuries—and Roseman responded by trading for running back Jay Ajayi. The offense, with Wentz in command and all those weapons, kept right on churning thanks to a system that brilliantly combines college spread principles with a West Coast short passing game. Then Wentz went down, too.
The Vikings presented Foles with what figured to be his biggest challenge: a defense that finished the regular season ranked first in weighted DVOA while also posting the lowest third-down conversion rate since the stat started being kept officially:
Pederson cooked up a game plan for the Vikings that included all sorts of deceptive elements—run-pass options, pre-snap motion, simple play-action—to help Foles. This also included plenty of chip blocks and double teams on Vikings defensive end Everson Griffen. Foles did the rest by making all the right reads and delivering on just about every damn throw imaginable.
The Eagles showed this on their first play from scrimmage: an RPO with a fake to Blount, with left guard Stefen Wisniewski and left tackle Halapoulivaati Vaitai doubling Griffen as Foles rolls to his right before finding wideout Nelson Algohor on a crossing route.
Another RPO later in the first quarter. This one was so well sold it freezes Vikings safety Harrison Smith, thus allowing Jeffery to slide underneath the coverage for a quick-strike completion:
A replay shows how the zone block toward the left pulled the defense in that direction, away from where the throw wound up going:
RPO was a big part of what the Eagles did with Wentz, but they've utilized it that much more with Foles. Per Pro Football Focus, which tracks RPO usage, Wentz was 23-for-35, 5.9 yards per attempt, 2 TDs, 0 INTs, and a 100.5 passer rating on RPO plays. That's across 13 starts. Foles has made just five starts—and played only one quarter in one of those—but on RPOs he's 15-for-16, with 7.2 yards per attempt, and a 96.6 passer rating.
Here's a route combo off play-action on third-and-1 that works to get tight end Zach Ertz open for a first down. Wideout Mack Hollins runs a rub route underneath and gets his hands and his ass up to sell the play and to free up Ertz in the flat:
These and other plays helped to buy Foles the kind of time he'd need to do his thing. He did the rest. Watch as he steps up as the pocket begins to collapse behind him and pull down on an attempt before delivering off his back foot just as Ertz breaks open.

Another angle of Foles hanging in to deliver that throw. Notice the way, even under pressure, his eyes stay focused on surveying his pass catchers:
The Vikings often thrived defensively by being aggressive with their man coverage. As Foles continued to buy himself time, the Eagles exploited this by having pass catchers use double moves.
First, Jeffery did it to get himself wide open on a play in which 39-year-old slot corner Terence Newman was forced to guard him because of an injury to star corner Xavier Rhodes. With Vaitai doing his damnedest to keep Foles upright as Griffen closes in on him, Foles surveys the left side of the field before coming back toward Jeffery on the right. Newman gets caught staring at Foles, and away Jeffery goes. Touchdown.
Harrison Smith, one of the game's best safeties, gets caught off guard by peeking back at the ball as Ertz steps toward the sideline, only to completely lose Ertz as Ertz breaks vertically.

It would happen again in the third quarter, this time with Algohor turning upfield after squaring up and turning around cornerback Trae Waynes.
See?
By the time the Eagles ran a flea-flicker to Torrey Smith for a 53-yard score, it was all over. But look where Foles throws this ball, even with Harrison Smith closing fast.
For good measure, the Eagles also used some pre-snap trickery to score their final TD.
The Super Bowl is already being cast as a chess match between a newbie like Pederson and the old master Bill Belichick. With good reason. The Patriots are the Patriots and they're never dead until they're really dead, but Pederson and Foles at least offer the promise of an entertaining and worthy challenger. It wasn't supposed to be like this. But here we are. Huh.