The NFL and the NFLPA on Thursday concluded their joint investigation of Patriots safety Patrick Chung's concussion. The inquiry found that there were no protocol violations even though Chung was initially not tested for a brain injury after being sent off the field by a game official. This appears to have indeed been one of those situations that simply was never noticed.
To review: Chung was slow to get up at the end of a play early in the second quarter during a Sept. 16 game at the Jaguars. Umpire Barry Anderson noticed this, and directed him to the sideline. Chung sat out for one play and then returned. He was never evaluated for a concussion before returning, as required by the protocol. He continued to play for the remainder of the half, and at halftime he was declared out with a concussion. He also sat out last week's game at the Lions, but finally cleared the protocol and returned to practice on Wednesday. Chung is listed as questionable for Sunday's game against the Dolphins.
This is from the NFL-NFLPA's joint statement:
The NFL and NFLPA conducted interviews with relevant Patriots personnel, the game official involved, the unaffiliated neurotrauma consultant (UNC) and the booth ATC spotter, all of whom fully cooperated in the review.

The interviews established that the booth ATC spotter, booth UNC, sideline medical staff, and the game official each concluded that they did not need to initiate the Protocol. The game official observed that Mr. Chung was slow to get up and therefore removed him from play, but he did not identify a need to trigger the Protocol. Additionally, the unaffiliated medical personnel (booth UNC and booth ATC spotter) reviewed the play, did not identify a mechanism of injury and concluded the player was not exhibiting signs or symptoms suggestive of a concussion and therefore did not initiate the Protocol.
So what happened? In real time, it's difficult to tell:
G/O Media may get a commission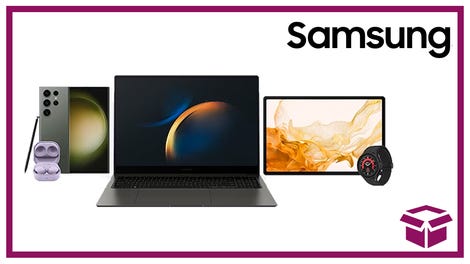 24 hour deals
Discover Samsung - Daily Deal
Chung wound up at the bottom of the pile, beneath where linebacker Kyle Van Noy (No. 53) got pushed at the end of the play. A moment later, Chung was shown on the ground, with Anderson standing over him and motioning for a stoppage.
That's when Anderson sent Chung off.
A CBS camera caught Chung on the sideline briefly having a word with a person the Boston Globe identified as team doctor Mark Price. Chung does not appear to speak to the unaffiliated neurotrauma consultant that every team is required to have on its sideline during a game. He is not tested for a brain injury.
After sitting out for one play, Chung can be seen walking from the sideline to return to the game (top of screen).
And here he is (bottom left corner) back on the field for the play after that.
Watching all of this, it's easy to wonder why Chung was never assessed. The protocol specifically stipulates that "the club's athletic trainer, team physicians, Booth ATC Spotter, coach, teammate, game official (emphasis mine) or Sideline or Booth Unaffiliated Neurotrauma Consultant" can report that a player is showing symptoms. That appeared to be what happened when Anderson sent Chung off. But according to the NFL-NFLPA investigation, Anderson never alerted anyone on the Patriots' sideline that he thought Chung had sustained a head injury. And when Chung got to the sideline, he apparently exhibited no visible symptoms (which is possible, immediately after a blow to the head) and didn't self-report any kind of head injury. Back in he went, as soon as he was eligible.
The NFL added a third UNC to be positioned up in the booth along with the certified athletic trainers who are tasked with spotting any situations or symptoms that might warrant an evaluation. But recall how quickly the play unfolded, and how difficult it was to tell exactly what happened to Chung, even looking at television replays. I watched it multiple times and couldn't find it. Only after queuing up the coaches' film was I able to see that Chung smashed heads when engaged with a block from tight end Niles Paul (No. 81), who had lined up as a fullback:
To see it on the broadcast footage, I had to slow it down:
Obviously, with no one on the sideline to notice anything and with Chung only sitting for one play, there wasn't enough time for anyone to get a good enough look to send word to make sure Chung was evaluated.
According to the NFL-NFLPA statement, the Pats' coaching staff "observed behavior that warranted a sideline review" after Chung had returned to the game, which is inarguably the most positive development of all here. Chung was then given the sideline assessment and passed. But at halftime, he was examined again and "found to have potential concussion symptoms and therefore was ruled out for the remainder of the game."
The NFL has certainly been reluctant to enforce the protocol in the past, and it's too frequently blamed the protocol's inadequacies for any breakdowns that may have been preventable. The league has also only once disciplined a team for a violation. But as Thursday night's episode with Vikings wideout Adam Thielen showed, the protocol can function effectively to protect players from themselves. In Chung's case, there wasn't much anyone could do. Football is a violent game, and there's often simply no way to make it completely safe.