Off top, we need to acknowledge Spain's unprecedented dominance of international and club soccer over the past decade. Historically, however, Spain has been sort of a laughingstock. To understand the impact of Spain's international failure, you must first understand Spain's great domestic rivalry: Real Madrid vs. Barcelona.
Spain pretty much threw away any shot at international glory for the vast majority of the dictator Francisco Franco's era. During his 1938-73 reign, the nation only competed in three of eight possible World Cups, and one of four European Championships. (Fun fact: Franco refused to send the team to the inaugural 1960 Euros because it was held in the Soviet Union. Those commie bastards had backed his opponents in Spain's Civil War, and in spite of their totalitarian similarities, fascists and communists don't mix. In 1964—the one European Championship Spain did play in under Franco—they won the thing by beating the USSR in the final.)
From his Madrid base, Franco, like fellow dictators Hitler and Mussolini, knew that he could drum up some easy support by backing sports. His plan for make benefit glorious Spain involved slapping a Spanish kit on any talented guy playing in Spain regardless of actual nationality (like Alfredo Di Stéfano, Ferenc Puskas, and László Kubala, all of which previously represented other nations internationally). All that talent never meshed, though, in large part because the squad was chock full of rival players at the absolute height of the Barcelona-Real Madrid rivalry. On the club side, he picked Real Madrid, and subsequently was on a mission to ensure Real's preeminence both nationally and in Europe.
A great way to cripple your new propaganda arm's biggest rival and, not so coincidently, the embodiment of the Catalan Republican faction that hates your guts and wants independence? Killing your enemies, natch! During the Spanish Civil War (1936-39), Barcelona's club president Josep Sunyol accidentally wandered onto a fascist road. For his directional stupidity, he was arrested and executed on the spot. The team was away in North America during exhibition season, and instead of returning to a country that murdered club leaders, many players defected. A couple years later, after Franco's regime had consolidated power, Barcelona's social club was bombed.
There were other methods of covert control besides outwardly killing Barcelona's intelligentsia. From 1940-43, Franco-loyalist Enrique Piñeyro was appointed Barça president, despite reportedly never watching a game of soccer in his life up to that point. When the two rivals faced off in the 1943 Copa del Generalísimo semi-final, Barcelona won the first leg 3-0.
G/O Media may get a commission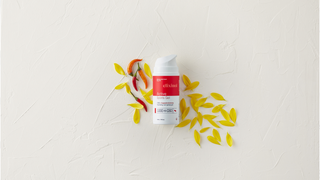 There are two versions of what happened before the second leg in Madrid. One says that the referee—who'd himself been threatened to reverse the fixture in favor of Real—let Barcelona know that they had no shot at winning the match. The other, more sensational account says a government security officer entered the Barcelona training room with a gun in hand and gently advised the team that they would be wise to lose.
Either way, the worried Barcelona players reluctantly took the pitch, a hail of coins and other projectiles raining down on them from the stands. By halftime, Barcelona was down to 10 men and losing 8-0. Real would wrap up the routing at 11-1. Juan Antonio Samaranch, a young fascist journalist who would eventually become President of the International Olympic Committee, had his press credentials permanently confiscated when he decried the obviously noncompetitive spectacle: "We have already said Barcelona played neither well nor badly. They didn't exist. They were not seen all afternoon." Even Piñeyro resigned in disgust.
Karma being karma, Real ended up losing in the final to Athletic Bilbao, and went another ten seasons without winning anything of significance. It wasn't until Franco had another chance to twist the knife in Barça's back that Real could go on winning again.
In this case, the opportunity arose in the form of legendary Argentine striker Alfredo Di Stéfano. To make an already long story shorter, Barcelona and Real Madrid were in a race to secure the player's rights. He had a complicated ownership agreement between two South American teams, but Barcelona was in the lead early. Eventually both Spanish sides agreed to a transfer with his rights holders, but FIFA declared the Catalan club Di Stéfano's rightful owner.
That is, until the Spanish government stalled the transfer by decreeing a new law outlawing the signing of foreign players. While this was being debated, the Barcelona and Real Madrid presidents tried to hash out some sort of agreement. Under threat of his own business facing heavy tax scrutiny, the Barça president agreed to share the player for four years with Real, with Di Stéfano alternating teams each season.
Barcelona's faithful were not happy with this situation to say the least. A player who would go down as one of the all-time greats was taken from them by underhanded tactics not only by Franco and Real, but on account of their own cowardly board. The vociferous anger was enough to force Barcelona's president to resign and the new board to renounced any claim to Di Stéfano, making him a Madridista through and through. Real went on to one of their most successful periods in their history.
So you can see why a national team made up of fierce rivals on the pitch and political icons for either Spanish strength, determination, and foresight or Catalan liberty, separatism, and bravery in the face of persecution mixed little better than oil and water. And while Franco's death undoubtedly freed up the country's players to express their soccer talents in a less politically fraught environment, the Spaniards remained the talented choke artists they were known as before. From 1978-2008, Spain qualified for every major tournament but only made it to the semifinals or beyond once.
All until the 2008 Euro Championship. With a core group of Xavi, David Villa, Andrés Iniesta, Carles Puyol, and Iker Casillas that ran through their 2006 World Cup group only to fizzle out like usual in the round of 16, Spain finally ended its major trophy drought by winning the whole thing in convincing fashion.
It was the 2010 World Cup when Spain really killed their demons. That aforementioned core was already in place, but with the added contributions of Xabi Alonso, Sergio Busquets, Pedro, Gerard Piqué and an increasingly influential Sergio Ramos. With Cesc Fàbregas in the striker role, Spain would at times feature six current Barcelona players, another former one, and three more from Real Madrid.
They won the Euros in 2012, and now with nine players from the world's greatest rivalry, Spain will try to unite one more time to be crowned the undisputed best national team ever.
Roster
Goalkeepers: Iker Casillas (Real Madrid), Pepe Reina (Napoli), David de Gea (Manchester United)
Defenders: Raúl Albiol (Napoli), Gerard Piqué (FC Barcelona), Javi Martínez (FC Bayern), Sergio Ramos (Real Madrid), César Azpilicueta (Chelsea), Jordi Alba (FC Barcelona), Juanfran (Atlético Madrid)
Midfielders: Xavi (FC Barcelona), Koke (Atlético Madrid), Andrés Iniesta (FC Barcelona), Cesc Fàbregas (FC Barcelona), Juan Mata (Manchester United), Xabi Alonso (Real Madrid), Sergio Busquets (FC Barcelona), Santi Cazorla (Arsenal), David Silva (Manchester City)
Forwards: David Villa (New York City), Fernando Torres (Chelsea), Pedro (FC Barcelona), Diego Costa (Atlético Madrid)
Nickname
La Roja (The Red)
FIFA World Ranking
1
Manager
Vicente del Bosque
Players to Watch
Sergio Busquets, Defensive Midfielder
Sergio Busquets has the best first touch in the world, and it's this touch that makes him so important to Spain. Most commonly, his skill with the ball manifests itself in one of Busquets's patented one-touch passes. Barcelona are known for their prodigious one-touch passing. (As Xavi has said about what the Barcelona academy focuses on in training: "Our model was imposed by [Johan] Cruyff; it's an Ajax model. It's all about rondos [piggy in the middle]. Rondo, rondo, rondo. Every. Single. Day. It's the best exercise there is." Another Xavi quote, this time about Busi specifically: "[He is] the best one-touch player in the world")
In Busquets's deep role, he often is subjected to the hardest, last-ditch passes from Barça and Spain attackers desperate for an outlet. In the face of these passes of all different angles, trajectories, and tempos, Busquets has the same response: In a single touch, he controls and lays off an inch perfect one-time pass. His large feet look like diving fins contorting every direction to wrangle in a wayward pass, but no matter their particular form, he always manages to feather the ball down exactly where he needs it.
A first touch softer than a baby's bottom isn't Busi's most crucial trait that has earned him wide acceptance as the best defensive midfielder in the world; that's probably his otherworldly positioning or maybe his precognitive ability to read a game. And the hysterics about his admittedly questionable diving sometimes do threaten to overshadow his remarkable talent. But his touch is the one thing any spectator can marvel at, a control so delicate and precise that you wonder why you bother watching anything else at all.
David Silva, Attacking Midfielder
When you think about Spain as a national team, you probably think about a Xavi/Busquets/Alonso type whose error-less passing from deep maintains possession and inches the team towards goal. When you think about the prototypical Spanish player, on the other hand, you probably think about a guy a lot like David Silva: A pocket-sized whirling dervish of flair, improvisational jinks, a love of the penetrative pass, and a well-sculpted hairdo you suspect is designed specifically to look cool rippling through the air while sprinting and spinning around the pitch.
David Silva might not be the best iteration of this particular archetype, but he does combine it all into a neat shorthand of the Spanish attacking midfielder. Comfortable in any area of the field so long as the defensive responsibilities are limited at most, Silva can and will shred a defense no matter where he's playing. His style is less of a physical bludgeoning of the back line like a Cristiano Ronaldo or the surgical slicing of Eden Hazard, and more a constant torquing at times behind the defense or in the center of midfield or in the wide channels or in the teeth of the center backs that eventually looses apart the defense from every joint.
That Silva's position is in the one open midfield slot not occupied by the Barcelona trio plus Alonso or Javi Martínez lends to his appearance of interchangeability. He usually starts on the right wing, drifting inside and out to provide a midfield overload or width, depending which is necessary. With all the ball dominant players centrally, Silva doesn't get as much time on the ball for country as he does for club. Still, he manages to inject the on-the-fly creativity that best complements the other midfielders' fundamental soundness.
When el chino (a nickname stemming from his Japanese heritage) is out there, we will be treated to one of the world's great playmakers representing the country that specializes in making them.
Tactics
In recent years, Spanish soccer has become synonymous with tiki-taka, a playing style and philosophy that was once hailed and copied for its apparent indomitability, but more recently questioned for its alleged demise.
Broadly speaking, tiki-taka is a style of play most associated with the Johan Cruyff and his Ajax and Barcelona clubs that prioritize possession, short passing, and constant movement. Emphasis on all three of those elements. Much of the misconception about who is and isn't using tiki-taka and whether or not it is effective usually focuses on the possession stat only, as if any team really believes knocking the ball around in your own half is going to make you win simply because Barcelona had the vast majority of possession when they were winning every trophy in sight.
Fundamentally, any soccer tactic that allows your team more shots in dangerous areas than the opposition is a recipe for success. Tiki-taka tries to limit the opponent's attempts on goal by limiting their time on the ball and, when they are in possession, quickly pressing them so that they cough up the ball before they make it into dangerous positions. This naturally leads to a couple scrambles at the back every game, when the tiki-taka team faces a quick counter that connects, but as long as those rare moments are the only times of real threat, it isn't a bad tradeoff.
Now the Spanish national team, more so than even Barcelona, is the side best equipped to effectively play tiki-taka at this point. In Xavi, Iniesta, and Sergio Busquets, they have Barcelona's tiki-taka engine. The most intriguing tactical decision will come from who plays alongside Xavi and Busquets in the center of the pitch. Traditionally, del Bosque has preferred to field two pivots in defensive midfield: Busquets and Xabi Alonso. Busquets focuses on covering for the back line, Alonso rakes his pinpoint long balls from deep, and Xavi plays a little further forward, the fulcrum of Spain's attack. Coupled with newly-patriated Diego Costa as an in-form out-and-out striker, Spain's attack is as strong as it was back when Fernando Torres and David Villa weren't washed up.
However, it might be wise to evolve past some old standbys like Alonso when there are improvements waiting in the wings. As Barcelona and Spain (to a lesser degree) have found out, physical midfielders who can lay their bodies into the diminutive Spaniards to dispossess them, then fight off the return pressure to find the open man on the counter wreak havoc on tiki-taka teams. The antidote is Javi Martínez.
Ironically, it was Martínez himself who most exposed tiki-taka's vulnerability when his Bayern Munich team literally ran over Barcelona in the Champions League semi-final two seasons ago. Martínez is defensively sound enough to double as a center back, is attacking enough to sometimes look like a world-beating box-to-box midfielder, and technically gifted enough to seamlessly integrate into Spain's tiki-taka style.
A Busquets-Martínez-Xavi midfield maybe sacrifices a tad in passing acumen (though it really just puts more responsibility on Busquets and Xavi, and they can probably handle a few more passes, no?) while greatly increasing the defensive cover and guaranteeing no one overruns Spain in the one area they are strongest. We will see if reputations outweigh reality.
Group B Fixtures
All times Eastern
June 13, 3 p.m.: Spain vs. Netherlands at Arena Fonte Nova
June 18, 3 p.m.: Spain vs. Chile at Estadio do Maracanã
June 23, noon: Australia vs. Spain at Arena da Baixada
Complete Group B Previews
The Netherlands | Chile | Australia | Full Archive
---
Screamer is Deadspin's soccer site. We're @ScreamerDS on Twitter. We'll be partnering with our friends at Howler Magazine throughout the World Cup. Follow them on Twitter,@whatahowler.
Top image by Jim Cooke; photos via Getty.