Two games into the season, the Saints' defense performed down to expectations: New Orleans yielded 777 passing yards and 32.5 points per game in a pair of double-digit losses. But the Saints have since won six straight, and that beleaguered D has surrendered more than 200 yards through the air just once. This from a unit that had finished last or next-to-last in DVOA each of the last three seasons. Pigs really can grow wings, apparently.
The Saints' improvement can be chalked up to some stellar play on the back end of their defense—the result of some early-round draft investments that so far appear to be paying off. That, in turn, has allowed a defense that continues to be as blitz-happy as any in the league to tee off with abandon. It's helped, too, that the Saints have gotten to face the Packers without Aaron Rodgers, and the reeling Buccaneers with a gimpy Jameis Winston. But while Drew Brees and the Saints' offense (third in DVOA through Week 9) is its usual high-octane self, the defense's resurrection is the biggest reason they're 6-2 and in first place in the NFC South.
The Saints began rebuilding their defense on draft day, when they invested the No. 11 overall pick in cornerback Marshon Lattimore and the latter of their two second-round selections in free safety Marcus Williams. Lattimore has quickly proved to be among the NFL's best cover corners: Per Pro Football Focus, opposing quarterbacks have a passer rating against of just 37.4 when he's in coverage, the second-lowest among cornerbacks across the league. Williams, meanwhile, has been a fit as a centerfielder who rarely gets beaten over the top. That has allowed Kenny Vaccaro—no stranger to position switches over his five seasons—to play 285 of his 455 snaps as at cornerback, with most of those coming in the slot. And Vaccaro is giving up a passer rating of just 40.7, which ranks third-lowest in the league among CBs, according to PFF.
This is why this matters: The Saints have blitzed on 39 percent of their defensive snaps this season—the sixth-highest total in the NFL, per PFF. But they were even more aggressive last season, when they brought five or more pass rushers 41.6 percent of the time (including a whopping 47.3 percent on third downs). Last year was Dennis Allen's first full season as defensive coordinator after he took over for Rob Ryan with six games remaining in the 2015 campaign. According to Football Outsiders, defensive end Cameron Jordan finished last season tied for third in QB hurries (50), tied for sixth in QB hits (19), and tied for eighth in QB knockdowns (27). Yet it didn't matter. The Saints' D still sucked.
This time, even with cornerback Delvin Breaux and defensive end Nick Fairley out for the year with injuries, the Saints have found ways to thrive. One of the adjustments Allen made after the first two games was to tilt more toward zone coverage after being man-heavy in the season-opening losses to the Vikings and Patriots. PFF's Mike Renner, writing in the Washington Post, noted that the Saints played man 57.1 percent of the time the first two weeks before scaling that back to 41.8 percent over the next three games. That transition also coincides with a decision to elevate Ken Crawley, a 2016 undrafted free agent, into a regular role as an outside corner. And it's also when the blitzes started coming: Per Renner, the Saints had brought blitzers on just 28 percent of all snaps in Weeks 1 and 2.
G/O Media may get a commission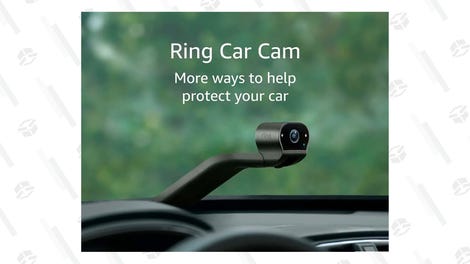 In Week 6, the Saints scored three defensive touchdowns in a victory over the Lions. Watch how Vaccaro recovered a Matthew Stafford fumble for a TD after defensive end Alex Okafor knocked the ball from Stafford's hand in the end zone:
Before the snap, the Saints showed a Cover 2 look, with both safeties high. But at the snap, Vaccaro blitzed from his slot position toward the top of the screen, with safety Rafael Bush dropping down to cover Golden Tate before Stafford could check the ball down. At that point, with everyone covered, Stafford was toast. It was only a matter of time before someone would get to him.
Later in that same game, the Lions double-teamed Jordan, which left Craig Robertson with a clear path to Stafford. Running back Theo Riddick was the hot read, but Manti Te'o adjusted his delayed blitz to jump in the passing lane, which caused Stafford to pull back and Robertson to get the easy strip-sack:
Last week, against Winston and the Bucs, the Saints created havoc here by showing a pre-snap Cover 1 look that became a Cover 2 as the blitz came from both slot corners while the two inside linebackers dropped into coverage:
That allowed Jordan (No. 94) to just bull-rush his way to Winston:
Yes, the Bucs were confused a lot, as wideout DeSean Jackson later acknowledged:
"Across the board, when you watch film on them, they're a single high safety team. If you watch film and see what they are doing ... they bring pressure, they put 32 (Kenny Vaccaro) in the slot a lot of the time.

"We thought we were going to see that, and we really didn't get to see that too much. They had a lot of cover-2 safeties, two-man, tried to play zone on me and Mike (Evans)."
Jordan has been his usual terrific self, with seven sacks (tied for 10th in the league), along with a pass-rush productivity rating of 11.2, which ranks 12th among all 4-3 edge defenders, according to PFF. But Okafor has been the much bigger surprise. After playing just 21.4 percent of the defensive snaps last year for his previous team, the Cardinals, he's been on the field for 77 percent of the plays this year, and he's responded with 3.5 sacks and a PRP of 7.6, which ranks 40th among 4-3 ends.
The Saints' D still has its issues. Against the run, they're giving up 4.7 yards per carry, which ranks 29th, and their run defense went into Week 9 ranked 29th in DVOA. And after pounding on Brett Hundley, Mitchell Trubisky, and the Jameis Winston-Ryan Fitzpatrick combo the last three games, they'll be facing Tyrod Taylor, Kirk Cousins, Jared Goff, Cam Newton, and Matt Ryan in succession in the weeks ahead. The pigs seem to be flying. How long can they stay in the air?