Last year, the Tennessee Titans drafted quarterback Marcus Mariota No. 2 overall. This year, they opted to keep Mike Mularkey as their head coach, and Mularkey loudly and proudly signaled his intention to install a ground-and-pound offense that didn't seem suited to Mariota's spread-system skill set. It was a pairing that looked to be doomed to fail. Yet after some early fits and starts, the Titans are humming along just fine.

The Titans were last seen hanging 47 points on the Packers on Sunday. They're ranked seventh in offensive DVOA. They've scored at least 26 points in each of their last six games, and at least 35 in each of their last three. At 5-5, they're within striking distance of their first winning season since 2011, and perhaps their first playoff berth since 2008. And they're doing it with a balanced offense that plays to the strengths of all of its personnel, rather just than Mariota's.
The Titans gave up a league-high 54 sacks last year, so there was an imperative for Mularkey and new general manager Jon Robinson to protect a high-stakes investment like Mariota. But the Titans went all in: They traded for DeMarco Murray, drafted offensive tackle Jack Conklin—the third lineman they've selected in the first round in the last four seasons—and then picked Murray-like running back Derrick Henry in the second round.
NFL offenses increasingly seek to take advantage of field space with formations that use more than two receivers. Aided by rules changes that make defending the pass and hitting quarterbacks more difficult, there's been a greater emphasis on throwing the ball—and throwing it quickly. Mariota, with his running ability and his wealth of college experience in a spread attack, would seem to be the perfect quarterback for this kind of futuristic offense.
But Tennessee looked to the past, returning to the league's power-first pro-set days of yore. It seemed odd, and it didn't help that Mularkey was explaining himself with shit like this: "I'm going to do the things that I've had success with since 2001, and I will continue to do that until someone stops us." Mularkey's career record before this season was 18-39.
G/O Media may get a commission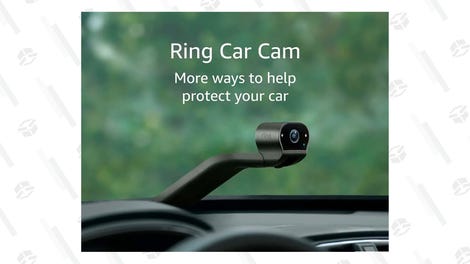 But because defenses are countering these pass-happy trends by relying heavily on nickel and dime sub-packages—and with smaller, faster linebacker-safety hybrids—the Titans have indeed found an effective counter of their own by going heavy. Let's examine how they're doing it.
Things did not get off to a flying start. In Week 2 against the Raiders, there was, well, this:
And in Week 1 against the Vikings, uh, what the hell:
And … yeah:

The Titans opened the season with losses in three of their first four games, with Mariota throwing four TD passes and five interceptions, while posting a rating of 73.9. But they also weren't running it enough: Murray averaged 5.15 yards per carry during that 1-3 start, but he also only averaged 16.5 rushing attempts, with Henry only spelling him for an additional 6.5 rushes per game.

But since Week 4, Mularkey and offensive coordinator Terry Robiskie have further committed themselves to the run by feeding the ball more to Murray (21 carries per game, 4.72 yards per attempt). Murray now leads the AFC in rushing (930 yards), with 486 of those yards—third-most in the NFL—coming after contact, per Pro Football Focus. The Titans' 299 rushing attempts rank second in the league. This, in turn, has helped Mariota, who has thrown for 17 touchdowns against just three interceptions in his last six games, with a rating of 119.0.
So the running game has been effective, and its additional use has helped free up the pass. But using all that draft capital on the offensive line has also helped. After an awful rookie year, 2014 first-round pick Taylor Lewan has developed into one of the game's best left tackles, and as a unit the Titans' O-line ranks fourth in the league in adjusted line yards, and sixth in adjusted sack rate, according to Football Outsiders. Per PFF, Mariota has seen no pressure on 71 percent of his dropbacks, and his rating when there's no pressure is 105.0, versus 83.3 when he does see pressure. It's similar to the formula the Cowboys—the only team to run the ball more often than the Titans—have used to succeed with rookies Dak Prescott and Ezekiel Elliott.
But for the Titans, this is where the scheming comes in: Per Pro Football Focus, Mariota has used play-action on 20.1 percent of his drop backs (eighth-most in the league). And, like the rest of the league, the Titans' most common offensive grouping is "11" personnel—one running back and one tight end, with three receivers. But where the rest of the NFL is using "11" personnel on 59 percent of all plays this season—up from 55 percent last year, and a number that's been climbing steadily since 2011—the Titans are only using the "11" set on 38 percent of their plays, per PFF. Additionally, Tennessee is going heavy more than the league average: their use of "12" personnel—one back, two tight ends, and two receivers—is at 21 percent, whereas the rest of the league is using "12" personnel just 17 percent of the time.
Mariota and the Titans also have the league's best red-zone offense this season, with a touchdown rate of 76.5 percent. As former Giants lineman Geoff Schwartz noted over at SB Nation, Mariota is much better in the red zone than he is elsewhere on the field—a function of Mariota's quick-read and running ability combined with the difficulty defenses have in disguising coverages in such a confined space. As Schwartz wrote:
Having an excellent run game helps the passing game in the red zone because it can suck up the linebackers who are in the way of routes. Play action passes are a wonderful weapon in this area of the field.

All of these factors listed above are part of the reason Mariota has been successful in the red zone. He can make quick decisions, use his arm, use play action pass to get easy throws, and he doesn't have to read the defense like he does in the middle of the field.
Outside the red zone, some of the Titans' play designs and route combinations have also been a huge help. This is a simple pick play that gets Packers linebacker Joe Thomas caught inside as Murray is freed up to be wide open for an easy catch:
The biggest knock on Mariota coming out of Oregon was his ability to throw deep. He has a tendency to put too much air under the ball when taking shots downfield, and this was noticeable during his combine workout last year. According to PFF, Mariota is 17-for-29 with four touchdowns and two interceptions this season on throws that travel 20 or more yards in the air. But his average pass length of 9.51 yards is fifth-highest in the league, and his average length of completion (7.64 yards) is tied for third. And Mariota has also shown the ability to fire a strike when needed, as with this TD to Delanie Walker in Week 2 against the Lions. Notice how Mariota went through his reads and froze the deep safety by first looking to his right before going to his left to connect with Walker:

On this TD pass to Rishard Matthews, Mariota again does a great job of looking first to his right to draw the deep safety in that direction before throwing back to his left to hit Matthews in single coverage:

That said, there are still moments in which Mariota's downfield accuracy is an issue—even when a given play is successful, such as this TD last week to a wide-open Tajae Sharpe:

Mariota has also lost a league-high four fumbles this season, and 10 so far in his career, though it wasn't exactly smart for the Titans to have him run read-option plays like this to the short side of the field:

For the Titans, the best may still be yet to come, mainly because they still need to acquire receivers. Walker, a tight end, and Murray, a running back, are their top two pass catchers this year, with 42 and 37 catches, respectively. As one NFL executive told The MMQB's Albert Breer:

"You assist a young QB with the ground game, so he doesn't have to do it all alone, and you hold serve until you can put more perimeter weapons around him. If you can run the football, the play-action game comes alive, and he can use his feet with more manageable down-and-distance situations, and you can open up the playbook. If it's built on the run game and the line, it just makes the passing game strong and gives you balance, and you control the clock and the tempo. … They obviously made a commitment to getting bigger and more physical and tougher."
The Titans have started to find that balance, and they've already gotten a good season from Mariota and a possible playoff appearance out of it. Once they get some real receivers, things might really take off.