If you were going to pick a day to be a fly on the wall, you could do a lot worse than Oct. 8, 1990, in the dank downtown Seattle basement-cum-rehearsal space where Eddie Vedder, having arrived on a plane from California that morning, sang with Pearl Jam for the first time.
Crazy thing is: If you hung around two more days, you could've seen another historic debut. On Oct. 10, Gary Payton, having arrived on a plane from California that morning, played with the Seattle SuperSonics for the first time.
Both debuts went spectacularly. Fueled by Vedder's energy and hyper-personal lyrics, Pearl Jam (then "Mookie Blaylock") would record the demos that became the multi-platinum Ten just two weeks later. Payton seemed to make an instant connection too, with 10 assists in 29 minutes in a Sonics' scrimmage. He told a reporter afterward: "I felt like I've been playing with these guys a long time." Vedder might've said the same thing.
Later that month, the new singer and the new point guard would find themselves in the same building. Vedder would be enjoying a rare live glimpse of his hometown Chicago Bulls; the rest of the crowd was there to see Michael Jordan in an exhibition against the SuperSonics. Sonics fan Jeff Ament joined Vedder, and it's hard to imagine that a former high school point guard like Ament wouldn't have noticed the growing chemistry between Payton and second-year Sonics forward Shawn Kemp. That chemistry would bring the band, the Sonics, and the Bulls together again five basketball seasons later. Though that time, Vedder and Ament would have much better seats.
The rise of Pearl Jam and the rise of the 1990s Sonics followed an oddly similar path, making the early '90s a golden era for fans of the band and fans of the team—two non-mutually-exclusive groups. Basketball wasn't just a hobby for Pearl Jam, it helped the band connect with fans.
To wit, video footage of a August 1991 Pearl Jam concert at Seattle Center's Mural Amphitheater, steps away from the Sonics' home court. Whoever is filming from the crowd nearly has his head taken off when Vedder fires a basketball through the fourth wall. When someone in the crowd returns it, Vedder dribbles across the stage while singing, then, mid-song, passes it behind his back into the crowd.
G/O Media may get a commission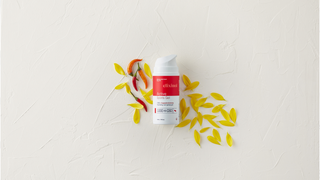 At a November '91 Tower Records in-store appearance to promote Ten, Sony representatives set up a basketball hoop in the store's parking lot. Winners of a free-throw contest got a rare "Mookie Blaylock" tee. In Parma, Ohio, the band played a pick-up game with local radio personalities. Before a concert at Iowa State University, Vedder joined some undergrads for a game. This was a different kind of grunge band—hard to imagine Kurt Cobain skying for a rebound at a dormitory basketball court.
Cobain, still the face of grunge, purportedly didn't like sports (in Little League, he'd strike out on purpose so he wouldn't be asked to bat), he didn't like sports fans (once describing two high school classmates as "total idiots ... the kind of guys who would paint their faces at football games"), and he didn't like Pearl Jam. "There are a lot of bands who claim to be alternative and they're nothing but stripped down, ex-Sunset Strip hair-farming bands of a few years ago." Cobain wrote in his journal in late '91. "I would love to be erased from our association with Pearl Jam and other first-time offenders." (Although, as you'll see in Crowe's PJ20 movie, Cobain's opinion of Vedder and Pearl Jam would soften a little.)
If Pearl Jam was indeed an "ex-Sunset Strip hair-farming band," it wasn't helping them win instant success. Ten was released in October of 1991, selling slowly at first. When opening for better-known bands, including Cobain's Nirvana, Pearl Jam played to large crowds. Shows headlined by Pearl Jam alone didn't draw as well. A Dec. 11, 1991, show at the Dallas club Trees drew fewer than 100 people. Yet tales of Vedder's on-stage energy and acrobatics were spreading. Vedder climbed light towers. He threw mike stands. He dove into crowds like a point guard after a loose ball.
All The Rage:1992-1996
In January '92, at Seattle's Moore Theater, Vedder gave the electrifying performance that became the video for "Even Flow." The live concert footage shows Vedder attacking the microphone like a hungry lion, frenetically whirling his long hair, using the Moore's plumbing as monkey bars, and eventually plunging from a balcony into the crowd, his fall braced by a mob of outstretched arms. Even now, it's awesome to watch. When MTV released the video in April, millions instead of thousands could see Vedder's on-stage ferocity. By May, Ten was the No. 2-selling album in America.
Less than a week after Vedder's performance at the Moore, Gary Payton and the Sonics got a new coach. Risk-averse K.C. Jones had been fired, and George Karl was summoned from Spain, where he'd been coaching Real Madrid (the basketball team, dummy). Karl let the Sonics play an aggressive, fast-paced style that better complemented the talents of speedy, ball-hawking Payton. The steals and running led to fast breaks. And in the open court, the maturing Payton-Kemp connection was indefensible.
If you are above a certain age, the alley-oop is a gimmick, a trick. (If you are way above a certain age, the same is true of the electric guitar.) You have no such bias if you grew up watching Gary Payton and Shawn Kemp play together. "It's not too difficult to throw a lob to Shawn," said Payton's fellow point guard and a future coach Nate McMillan. "You just throw it anywhere above the rim." Yes, but when? How? With his fearlessness and court vision Payton found unprecedented ways of getting ball above rim. Not just in fast-break situations, but in the half-court offense as well. When Payton and Kemp were going good, they were the aerial version of Stockton and Malone. Heck, why am I still blathering? Just Google "payton kemp alley oop" and enjoy the video evidence.
Karl coached the final 42 games of the 1991-1992 season. The Sonics won 27 of them, earning a first-round playoff matchup against the third-seeded Golden State Warriors, and setting up the alley-oop that introduced Payton-to-Kemp to the world.
It's April 28, 1992, one week after Pearl Jam's first appearance on SNL. Sonics-Warriors Game 3. The series is tied at one, the game tied at 124, and there's just over a minute left. Payton collects a loose ball, and streaks down court. Kemp is calling for the ball on Payton's right. When Payton releases his alley-oop pass, he's outside the three-point arc. And so is Kemp. He's roughly 24 feet away from the ultimate destination of a moving airborne object. And in just three strides, he's launching off his left foot, snaring Payton's delivery, and jamming in front of an earthbound Chris Gatling.
"I felt like a fan watching that play," Sonics forward and eight-year vet Michael Cage would say after the game.
The Sonics won the series the next night, knocking the 55-win Warriors from the playoffs and heralding a new era.
Tennever did reach No. 1 on the Billboard charts (another debut album held them off—Some Gave All by Billy Ray Cyrus), but Pearl Jam's popularity had grown to the point that it threatened civic tranquility. The city of Seattle forbade Pearl Jam from playing an outdoor "Rock the Vote" concert, fearing the crowd would be too large. Pearl Jam played to 60,000 in the Netherlands, 70,000 in Denmark. Then came the summer of '92, and Lollapolooza. "We had a 45-minute slot at about 2 every afternoon, but when we went on we'd have 50,000 people rush the stage," Mike McCready recently told Seattle Metropolitan magazine. "It was kind of scary, but it was also totally exciting. That's when I knew something was up."
* * *
At the risk of interrupting what has been a completely smooth narrative, let me pause before getting back to the Sonics the basketball team, so we can talk about The Sonics the band. This Tacoma-based proto-grunge band, known for their dark themes, was formed in 1960, and has been cited as an influence by everyone from Cobain to Jack White. A Seattle-centric view of the rise of grunge would draw a line of descent from The Sonics to Nirvana and Pearl Jam. Maybe? As for the band's influence on local pro basketball, it's unlikely that original SuperSonics owners Sam Schulman and Eugene V. Klein were paying homage to the pre-punk outfit when they named the team in '67. Their inspiration was actually Boeing's supersonic-aircraft project that was supposed to compete with the Concode but never got built. Now you know.
The indignity of being named after a non-existent aircraft did not seem to bother the ascendant Sonics. In the 1992-93 season, Shawn Kemp would make his first All-Star appearance, and the team would get its very own music video, appearing in a Sonics paean written by Seattle's leading pre-grunge-era musician, Sir Mix-a-Lot.
"Not In Our House" got heavy airplay during the Sonics' entertaining 1993 playoff run, possibly as heavy as "Baby Got Back" did the summer before. (The video features what is surely the only rap performance by lumbering center Steve Scheffler, a deeply conservative, deeply religious, and deeply Caucasian man who once named as his favorite musical artist Burl Ives.)
The Sonics finished '93 just one win shy of the NBA Finals—it took a 44-point, 24-rebound performance by Charles Barkley in Game 7 of the Western Conference Finals to keep them out. Pearl Jam spent the spring in the Bay Area, recording Vs, letting off steam by shooting hoops at a court next to the recording studio.
Released in October 1993, Vs broke the existing record for albums sold in a week—this despite the band's (mostly Vedder's) refusal to record videos for any of the songs on the album. (Vedder felt that videos prevented listeners from forming their own vision of PJ's songs.) The week of the album's release was also the week Vedder appeared on the cover of Time magazine.
Two Octobers before, Pearl Jam had played to a nearly empty house in Atlanta because the Braves were playing an NLCS game that night. Now, they were knocking baseball off the cover of Time. The rest of the band was deemed worthy of joining Eddie on the cover of that week's Rolling Stone, with an accompanying 8,598-word feature by Cameron Crowe.
The Sonics began the 1993-94 season by winning 16 of their first 17 games. Like Pearl Jam, the team had attitude—"brash" is the adjective you'd hear a lot, between Payton's constant trash talk and Kemp's post-dunk celebrations. It was entertaining even when they lost. And when they were winning? Yowza. The Sonics were the hottest ticket in town. (Luckily, I had locked in my seats by purchasing a five-game plan—total cost, $35. Last row of the arena, behind the basket, but still. Let's hope that, whoever "wins" or "loses" the NBA lockout, we can get back to a place where high school students can afford to purchase professional basketball tickets in bulk.) The Sonics kept winning through the fall and winter and looked like the favorites to win a championship in a newly Jordan-less NBA. Meanwhile, Pearl Jam was just as hot of a ticket, playing sold-out show after sold-out show—including a March 10 appearance at Chicago Stadium, then in its final season as home of the Bulls. Ament wore Bulls No. 23 shorts in honor of the retired Jordan.
* * *
"We have to live up to the expectations of a million people. And we can't do that."—Eddie Vedder, quoted in Melody Maker, May 21, 1994
And then the trouble started. The less said about 1994 and 1995 the better, as both Pearl Jam and the Sonics nearly collapsed under the weight of their own success—the Sonics, after winning the most games in the NBA, became the first No. 1 seed in NBA history to lose in the first round of the playoffs, with a locker room implosion that included a death threat issued by Gary Payton to teammate Ricky Pierce. Eddie Vedder was increasingly worried about the toll celebrity was taking, especially after Kurt Cobain's suicide. Vedder's intransigence about music videos and his tussle with Ticketmaster alienated drummer Dave Abbruzzese, who was fired.
These were the wandering years. Pearl Jam took a break. Vedder played drums for his wife's prog rock band on a tour with Dave Grohl's post-Nirvana project, Foo Fighters. The band's touring schedule was curtailed by necessity, since they refused to play non-Ticketmaster venues (a.k.a., nearly all sizable venues in the United States). The Sonics had a strange transitional season in 1994-95, playing in the Tacoma Dome, about 30 miles south of Seattle, during the remodel of Seattle Center Coliseum. They finished second in the Western Conference, but once again lost in the first round of the playoffs.
In 1996, the Sonics finally broke their playoff skid. After shedding the first-round-failure monkey from their backs by beating Sacramento 3-1, the Sonics stormed through Houston, sweeping the defending NBA champs in four games. The fan frenzy was building again. And the Sonics got another playoff theme song—once again, not from Pearl Jam, but from party band Presidents of the United States of America, who rewrote their song "Supermodel" with Sonic-specific lyrics.
The athletic Sonics outdueled Utah in seven games to win the Western Conference Finals, with Kemp setting the tone in game 2 by posterizing Antoine Carr. (You'll want to listen to the audio for color commentator Marques Johnson's trenchant post-dunk analysis: "Don't DO that!")
So it came to pass that, five basketball seasons after the unknown bandmates had watched the rookie point guard in an exhibition game, Vedder and Ament would sit courtside at Game 3 of the NBA Finals, to watch Payton and Kemp take on Jordan and Pippen. Pearl Jam fan Dennis Rodman (who one day would join the band on stage and refuse to leave) arranged the tickets for the duo. There they were, cited along with the other courtside celebrities at KeyArena—Spike Lee, Cindy Crawford, Kenny G. The Sonics lost the series in six games. Bulls fan Vedder would celebrate with Rodman after the Game 6 finale.
It was probably good for Ament and Vedder to get back to watching hoops together, even if they were rooting for different teams. Ament had barely contributed to No Code, the band's 4th studio album. "I found out three days into the session that they were actually recording," he later told Spin. "If I wouldn't have had (side project) Three Fish at that point, it probably would have broke the camel's back."
Hearts Breaking, Bought And Sold: 1997-R.I.P
The 1996 Finals were the peak for Gary Payton's Sonics. Partner in crime Kemp grew dissatisfied with his contract and was traded after the 1996-97 season. Karl was fired the next year. Payton lasted until 2003, when he was traded after acrimonious contract talks with the team's new owner, Starbucks CEO Howard Schultz.
In 2006, Schultz sold the team to a group of Oklahoma City investors, and now the Sonics are no more, ripped from the town that supported NBA basketball for a generation. KeyArena is now the home of WNBA basketball, roller derby, and the occasional Pearl Jam concert. Playing KeyArena in 2009, after the Sonics' departure, Vedder delivered a special (OTOTO—one-time, one-time only, in his words) tribute to the team. For that one concert, the song "SuperSonic" was "Supersonics," with lyrics written for the occasion.
Yeah, my heart's breaking—bought and sold
Feel like a virgin (that) got turned into a whore, yeah
You took the flags but I must let go
How deep you thinking about the love that you sold?
SuperSonics going to my soul
I bought my ticket but the game was gone, yeah
SuperSonics, truth be told
I don't care about this to wanna let you go, yeah
SuperSonics how I hear it now
Won't drink your coffee 'til you give back the ball, yeah

Seth Kolloen (@SethKolloen) is a fourth-generation Seattleite and last-generation Sonics fan who's written for Grantland, Seattle-PI, and The Stranger. Find most of his work here.