The Cavaliers are imploding; the Bucks fired their coach; the Rockets are tunneling into other teams' locker rooms to make war; even the Celtics have lost three straight and seem wobbly for the first time since opening night. Stuff's kind of weird around the NBA right now, is what I am saying.
And then there's the Washington Wizards, a rock amid all this chaos. Yes, they put up a measly season-low 75 points and lost by 23 to the very bad Dallas Mavericks last night. Yes, John Wall called Dallas's J.J. Barea a "little midget trying to get mad" after the game, and yes, Barea fired back by saying Wall's own teammates do not like him. Yes, this came only a few days after the Wizards allowed a season-high 133 points and lost by 24 to the also very bad Charlotte Hornets. And yes, that came some unknown number of days after they held a players-only meeting that apparently turned bad and left the participants taking unspecific shots at each other in the Washington Post. And yes, Otto Porter is hurt, and yes, Bradley Beal and Markieff Morris and Marcin Gortat all seem visibly checked out, and yes, Scott Brooks has had to turn to Ian Mahinmi for long stretches, to get some energy and competitive toughness onto the court in a Wizards uniform.
But the thing is, taken altogether, this is not disorder for the Wizards. This is stability. The most predictable thing in all of sports is the Wizards slouching and shrugging their way into dysfunction at some point before spring arrives and making everyone who expected this to be the season they leapt into the East's top three feel like a damn idiot. They do it every year. It's reassuring, in a way. Fixed, like a physical law of the universe. You can rely on it.
This time around, the causes maybe aren't as simple as "Randy Wittman is a dreadful coach," or "Trey Burke," and the prescriptions don't seem quite as straightforward, either. You can pin down specific stuff—depth, even with the arrival of Kelly Oubre Jr. and Tomáš Satoranský as players of consequence, and the steady hand of Mike Scott, remains a weakness; a nagging hip injury has sapped Porter's shooting and his confidence; Wall's been banged up; the sports hernia surgery that kept Morris out for the season's first few weeks seems to have excised his brain, as well; at no particular time do the players on the floor seem to have any chemistry and Barea's burn seems frighteningly credible—but the big picture is a team that just... isn't... good. They're just not good. They're bad, and they don't like each other, and nobody likes them, either.
A funny thing happens with metronomic regularity when the Wizards play the league's worst teams. Both teams believe the Wizards' hype. The lottery team believes it has to bring its best effort to hang with one of the powerhouses of the Eastern Conference; the Wizards believe they do not have to bring their best effort to beat the lottery team. Both teams are wrong. The Wizards are not one of the powerhouses of the Eastern Conference, at all. The Wizards are shitty, low-wattage bozos. And so of course the lottery team's best effort is far more than enough to beat a group of flat-footed front-runners, and they win by double digits, while the Wizards shrug and smirk and commit 900 sloppy turnovers and console themselves with the idea that they'd have won, narrowly, if only the referees had rewarded more of their cynical performances of "getting fouled."
G/O Media may get a commission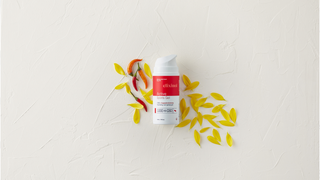 Hilariously, the Wizards are still running in fifth in the East, which says everything about the East and nothing about the Wizards. Barring a season-ending injury to John Wall, they'll hang in there for another playoff run. And I suppose it's not totally out of the question that they could do more than that. But it would be weird. Like rain falling up. It's not really something to root for; it could only be an omen.