The ancients foretold the coming of Ragnarök, the great battle of men and gods that would take the lives of countless figures both small and great, culminating in the destruction of the world as we know it today. A select few fallen warriors, hand-picked by Odin himself, would, upon their deaths after proving their mettle in battle, pass on to Valhalla in the afterlife. There, they would await Ragnarök in a land of peace and prosperity and, when the time came to once again don their helmets and lift their swords in combat, they would join the war to end all wars on the side of good.
While the players on the Iceland national team have yet to fall on the battlefield despite the enormous odds against them, their performances must have certainly caught Odin's eye and sealed for each man a place in Valhalla. Today, Iceland beat England 2-1 to progress to the Euro 2016 quarterfinals. That's one of the tiniest nations in Europe—and the smallest one to ever qualify for a major international tournament—going toe-to-toe with one of the historic world powers and prevailing.
The result was no fluke, either. While England came out strong and won a penalty from which they'd score the match's first goal, Iceland's fightback was swift and lethal. Two minutes after Wayne Rooney's converted penalty kick, Iceland tied things up. Twelve minutes after that, they took what would prove to be the decisive lead with a strong and accurate shot from Kolbeinn Sigthorsson.
England technically outshot Iceland by a 10-shot margin, but those raw stats don't tell the story. The English were far too content with popping off speculative shots from distance that rarely troubled the Icelandic defense. Meanwhile, Iceland very often found themselves countering into vast oceans of space, channeling their Viking ancestors as they sought to plunder the English goal with their quick and coordinated strikes. The relative quality of England's and Iceland's attempts are borne out in soccer analytics writer Michael Caley's expected goals map of the game:
G/O Media may get a commission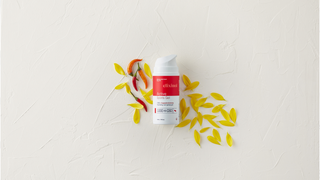 While the game itself was a fun watch, the true magnitude of the upset was found in the things you heard rather than saw. ESPN commentators Ian Darke and Steve McManaman spent the last half our or so of the match flat out savaging England, expressing their thinly-veiled disbelief, frustration, and at times anger with the poor performances from all involved. It was funny hearing them flay their English compatriots in one breath, and in the next attempt to relay some of the elation felt by the Iceland fans in attendance and the millions of previously neutral fans at home that have been won over during this Euro run. This tweet from ex-player Gary Lineker was indicative of the mood from the English perspective:
More important than England's rueful reaction to the justified defeat was the response of the Iceland players themselves, and the huge number of intensely passionate supporters who've shown up and backed their boys from the start of this magical journey:
And of course, the Icelandic commentator who almost shredded his vocal cords during his country's last win was back at it again:
The upset, sizeable though it was by any measure, wasn't a stunner in the way a bad team beating a great one is; rather, it is an acknowledgment of how crazy it is that such a small nation could cobble together this strong of a squad from a population of just over 300,000, and could not only fight their way into their first ever major competition, but make some real noise in the process.
Next up is France, who will pose a more daunting challenge in every way. Whether the after-Euro-life comes for these men then or if they somehow continue battling their way deeper and deeper into the tournament, when rest does come for this team, it will be glorious and well-earned.