Your morning roundup for March 24, the day an 8.5-point underdog taps into its inner Jersey Shore, all Socs-versus-Greasers style.
• Fiona Walker's ass has been seen far and wide, but nobody knew the attractive blonde with tennis skirt hiked up just so was Fiona Walker. Until today, when she admitted 'twas and said she doesn't want to strike that pose again. [Courier Mail] (H/T Tombuan)
• Chuck Hayes of the Houston Rockets went to his first career triple-double, and all Fox Sports Houston got was a fan's accusatory backdoor-action T-shirt. [Houston Chronicle] (H/T tipster Jacob)
• You know who else got his first career triple-double last night? Blake Griffin, in the Clippers's triple OT win over the mighty Washington Wizards. Fun fact No. 1: It was the first such game at the Staples Center in a dozen years. Fun fact No. 2: No assplay T-shirts were evident on the highlight reel. [Los Angeles Times] (Update: It was a double-OT game played one night after the first 3-OT game at the Center in 12 years. My most sincere apologies. -Hickey)
G/O Media may get a commission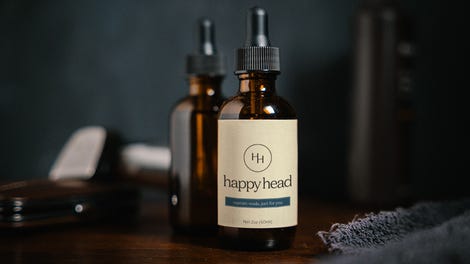 • The Boston Bruins will host the Montreal Canadiens tonight. Zdeno Chara's already knows this.
"I've made a few attempts (to contact Max Pacioretty), but he hasn't responded back yet. So far, nothing. I'm glad he's doing much better and he's probably going to be playing based on the reports that we've heard. I'm glad he's going to be fine. That's good news." [NHL]
• Steve Hoskins, a boyhood friend and business manager of Barry Bonds "until a bitter breakup in 2003," testified yesterday that the player's steroid use had gotten so out of control that he made a secret recording in the Giants' clubhouse in a failed scared-straight attempt. [San Francisco Chronicle]
• The New York Knicks lost to the Orlando Magic by 12 last night. They're now a game under .500. [New York Post]
• Kim Clijsters's heart may be wrenching for the people of Japan, but that doesn't mean she feels comfortable playing in a WTA event there in September. Hell, she's even withdrawn from one in China the following month for fears of radiation. [Malaysia Star]
• Baltimore Orioles manager Buck Showalter decided now was as good a time as any to rip Derek Jeter, Theo Epstein and the teams that tend to win the AL East every year since Cal Ripken stopped pretending vanity didn't control when his streak would end. [Bergen Record]
• If you'd care to hear how the athlete formerly known as Chad Johnson thinks he performed in his tryout with Sporting Kansas City of the MLS, here are 9 minutes and 22 seconds of it. So very important. [Pitch]
• Dani Alves re-upped with Barcelona [SkySports]. Liverpool's football director says they're better off without Fernando Torres anyway [The Sun].
Recently On Deadspin
A few stories you might've missed.
Tragedy: The police report filed after Dave Duerson's suicide is more depressing that the initial reports.
Boxing As Life: A novelist uses two memorable rounds of boxing to pretty much expose the meaning of life.
Dimonds and Pearl: It's so hard to say goodbye to an orange hero.
Tresselmania: A suspended college-football coach meets, poses with everybody under the Ohio sun.