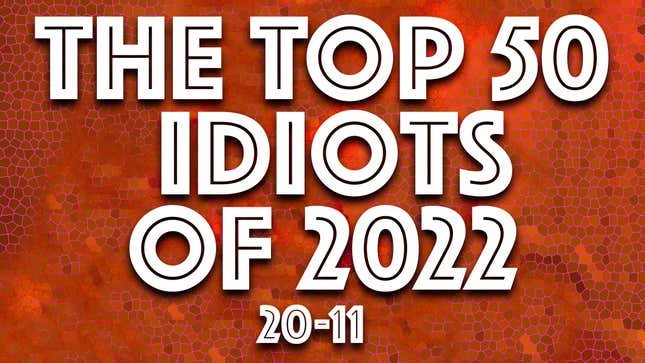 WHY? Why must professional athletics function as such a powerful magnet for stupid, impetuous people? Ugh.
20. Jerry Jones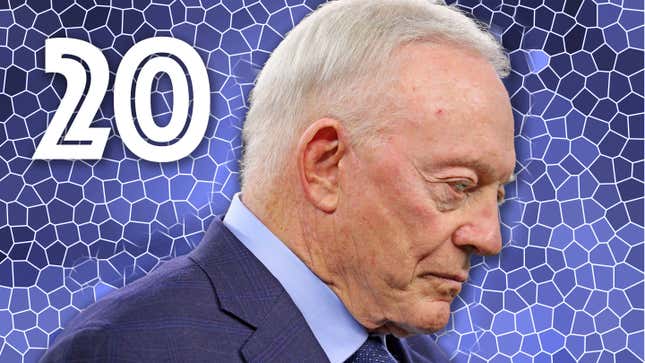 Jones has had a grimy year. You can practically see the gunk that's accumulated around his already putrid reputation. He's been sued by a woman claiming to be his biological daughter — though the suit was dropped and Jones denied being her father, though paid her $375K — he's still standing up for Dan Snyder, and a photo of him standing amid a sea of white students accosting black classmates desegregating North Little Rock High School in 1957 demonstrated the origins of his general scumminess.
Jones barely responded to the backlash over the photo or explained how he's changed, but was more eager to lament the loss of LeBron James as a Cowboy fan. During a guest appearance on 105.3 The Fan in Dallas, Jones beamed over how much money James has made because he equates net worth to a person's total worth. Green is the color that Jones respects. That's as far as his concerns about black bodies go. The Cowboys are now an extension of Jones' soul. There is nothing else there, but a barren, vacuous husk of a man.
He's the Emperor Palpatine of the NFL. Everything he touches is corrupted. He's maximized his personal earning potential, but also compromised his reputation and diminished his already shrinking legacy.
19. Josh Donaldson

In no way is it ever appropriate for a white person to call a Black person "Jackie," or any other name of a civil rights pioneer in jest. To do so is not funny, and it shows a complete disregard for the hell that those people put up with to receive something that they never should have been denied in the first place.
The civil rights struggle is nothing to make wisecracks about, especially when it's still going on and the results are trending in the wrong direction. It doesn't matter what Tim Anderson's initial reaction was, Josh Donaldson should've known better than to joke like that. There's a reason No. 42 is retired all across MLB. Jackie Robinson is a name to be revered, not to be used to mock a Black colleague.
Also, when you apologize, get it right the first time.
18. Novak Djokovic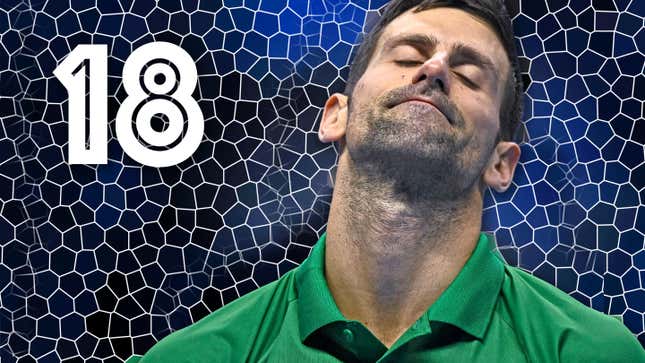 Novak Djokovic's anti-vax stance was one of the most vacuous sociopolitical activists stands in history. Djokovic didn't just skip the 2022 Australian Open and 2022 U.S. Open because he was too silly to listen to healthcare professionals, he made a scene of his apathy for a once-in-a-generation public health crisis.
He filed an appeal to gain access to Australia for the Open, triggering a dramatic international ordeal that reeled in the nation's Prime Minister. All of this could have been prevented by a jab that 99 percent of his competitors had undertaken. Meanwhile, his wife was blaming the pandemic on 5G networks. He was detained while Australia reviewed his exemption request prior to the Australian Open and was held in a hotel room during the review. Djokovic thought he was Ali when in reality, he was the antithesis. His peers didn't come to his aid because they didn't respect his idiocy. Building a snowman in the spring would have been a worthier cause that resonated longer.
Djokovic's father later used a Jesus allegory to paint his son as the victim. Between that and his wife's Covid-5G theories, Djokovic was destined to become an unserious person during a deadly serious time. He milked every ounce of drama he could out of a process every single one of his competitors somehow avoided. In the process, he fell behind Rafael Nadal in the career Grand Slams record chase. At least the record books will admonish him for his insipid war on public health.
17. Kim Mulkey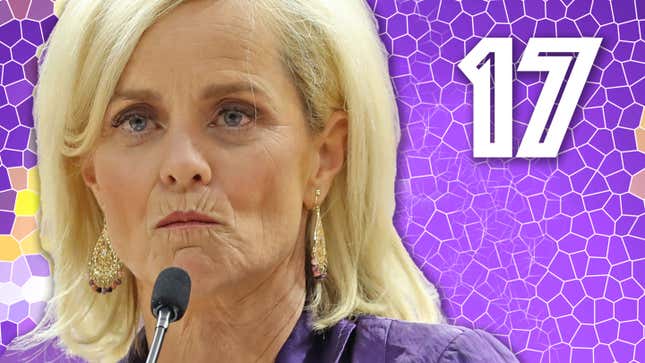 Kim Mulkey ain't shit.
Brittney Griner's coach at Baylor — now at LSU— has a long history of putting her foot in her mouth, and usually to the detriment of women.
The entire time Griner was locked away in Russia, Mulkey didn't say a word for her former player who helped her win a national championship after an undefeated 40-0 season. And when she was asked why she hadn't spoken up, she said, "and you won't [hear her speak up.]"
When Griner was finally freed after the United States engaged in a prisoner exchange with Russia for arms dealer Viktor Bout, Mulkey finally said something.
"God is good. Prayers are powerful," she told ESPN. "Brittney is on her way home where she belongs. Our prayers remain with her and her family as they recover and heal together."
Those 29 words are all she could muster. No parent should ever let their daughter play for her again.
16. Gil Brandt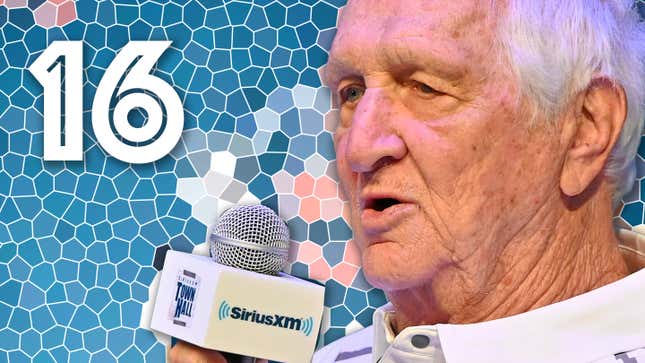 That old saying, "if you don't have something nice to say, don't say anything at all," is always good advice to live by, especially if the deceased is a 24-year-old who died in a tragic accident.
Gil Brandt decided that would be the proper time to castigate Dwayne Haskins following his death in April. On his radio program, Brandt said that Haskins was "living to be dead, so to speak." He also took some time to criticize Haskins for leaving school early, because it's such a terrible decision to go earn millions of dollars after throwing for 50 touchdown passes.
Brandt did apologize, but at 90 years old he should have known better. He would not appreciate someone using that type of language when discussing someone dead who he loved. A man was born, and died too young. All that needed to be expressed immediately following that was condolences.
15. Nathaniel Hackett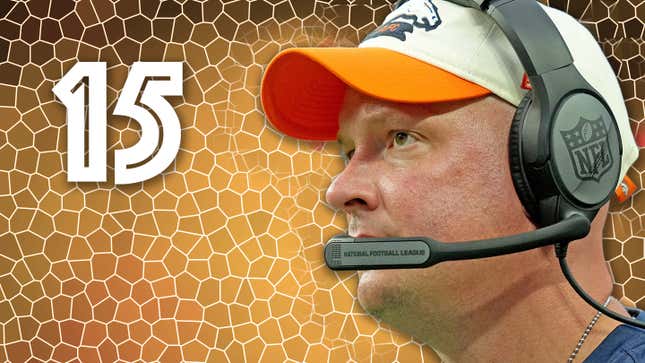 While Russell Wilson's sudden decline is obviously a big part of the Denver Broncos' struggles this season, much of the blame can be traced back to head coach Nathaniel Hackett and his boneheaded decision-making. Whether it was counting on a 64-yard field goal to win the team's Week 1 contest against Seattle, needing Denver fans to count down the play clock for you to avoid stupid delay of game penalties, or opting for a speed option play on third and short with tight end/fullback Andrew Beck, Hackett's buffoonery never failed to amaze fans.
It should've been expected given Hackett's response to the question: "Does it feel real like you're an actual NFL coach, or that you snuck in here?"
Yeah, he really did sneak through all the cracks, relying on Ayahuasca enthusiast Aaron Rodgers to hide his flaws as an offensive play-caller. The team didn't use Javonte Williams enough at the start of the season, opting instead for a healthy dose of Melvin Gordon, who later got cut in exchange for old man Latavius Murray. Every wrong move Hackett could've made was seemingly next up on his to-do list.
The Broncos were supposed to compete for an AFC West title this year. Instead, they became one of the biggest laughingstocks of the league. They are currently projected to own a top-five pick in the upcoming NFL draft, but that pick will belong to the Seattle Seahawks. Don't be shocked when Hackett is told to kick rocks by the Broncos' front office following the regular season's conclusion.
14. Phil Mickelson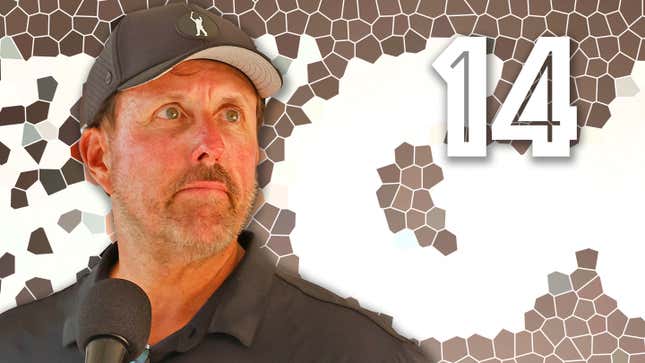 Phil Mickelson took a hiatus from golf this year because he got caught on a hot mic while talking about his new Saudi Arabian business partners.
"They're scary motherfuckers to get involved with. We know they killed Khashoggi and have a horrible record on human rights. They execute people over there for being gay. Knowing all of this, why would I even consider it? Because this is a once-in-a-lifetime opportunity to reshape how the PGA Tour operates."
Reshaping the PGA, or an opportunity to take the black and grow villainous facial hair? Little column A, little column B? Hey, it's Phil's midlife crisis. Some people buy a sports car and get divorced, and others try to upend the sport that made them famous.
13. Stephen Ross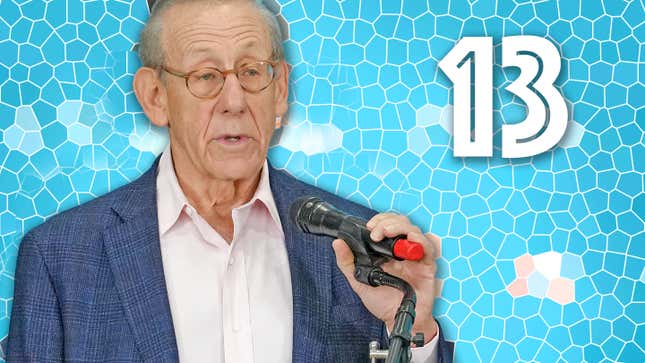 12. The Supreme Court of the United States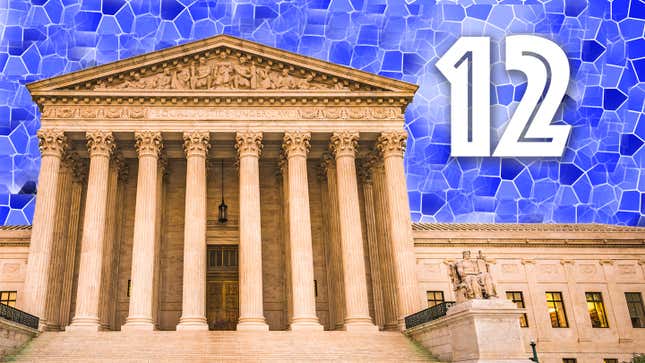 What does this have to do with sports? Nothing, really. But fuck these theocratic goons.
11. Urban Meyer