What magic this Internet has given us. Among this magic: online wedding registries for NFL quarterbacks, including Jeff Garcia, Alex Smith, and Tony Romo. Because it just has to mean something that Romo needs a cupcake carrier for his new, committed life.
But never before had we heard of any reader who decided to shoot past leering at the registry, and give something to a quarterback—after all, Crate and Barrel, Pier 1 Imports, and the like will gouge you almost as much as NFL box offices will.
Then we heard from reader James, who once heard back from a polite Mr. and Mrs. Jeff Garcia:
A few years ago, your site posted the wedding registry for Jeff Garcia and his lovely Playmate bride. As a joke, me and a couple of my buddies sent them a gift off of the registry. I think we sent them an apple martini mix. Much to my surprise, I received a Thank You card from Carmella and Jeff Garcia. I can scan it in and send a copy if you want proof.

We live in Chicago and are die-hard Bears fans, so naturally I told my buddies that I would keep my eye out for Jay Cutler's registry at Crate and Barrel and the usual suspects of wedding gift registries. I found Cutler's registry approximately 3 weeks ago at Crate and Barrel and Williams Sonoma, a week or two before it was recently reported that they had registered at both places.
Initially we had our sights set on the beer mugs at Crate and Barrel, but I checked the registry on Sunday and they were already fulfilled. So I bought the next best thing...8 Granada shot glasses. They shipped yesterday, so I'm guessing the lovely couple will be receiving 8 shot glasses from 3 jackasses in the next day or two. Hopefully they have the courtesy to send me a Thank You card, just like the Garcias did. Can't wait to add to my collection of quarterback Thank You cards.
G/O Media may get a commission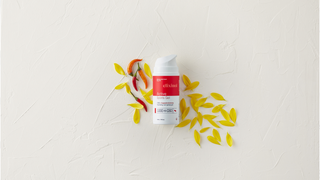 We know Cutler—who likes a drink as much as the next Midwestern quarterback, see here and here—will treasure James' gift. I mean, who else would put eight shotglasses on his wedding registry? Will he bring his own to Chicago's dives?
And just in case you thought James was full of it, boom, a Crate and Barrel shipping confirmation to the new Mrs. Cutler:
We trust even steel-toed Cutler will be sweet enough to send a 'thank you.'
See any wedding registries? Buy anything from them? Let us know.