Because no one reads the newspaper, and SportsCenter's anchors are too perky for this early in the morning, Deadspin combs the best of the broadsheets and internets to bring you everything you need to know to start your day.
* Hmm. It seems the New York Post iPhone app somehow mixed up Ben Roethlisberger with noted lady murderer Joran Van Der Sloot even though they are totally two different people that have NOTHING in common. That's crazy, right? [Found by readers Benny and David]
* Dear Avery Johnson: Hope you like borscht! [New York Daily News]
* Oregon quarterback Jeremiah Masoli figured that since he was already suspended for the 2010 season, why not just drive around with an expired license and a bag of marijuana in his car? Yes, that was bad decision making. [Oregonian]
* Jason Heyward nearly killed teammate Nate McLouth (and himself) in an outfield collision because the problem with being a hot shot savior rookie is that they don't keep you in the minors long enough to teach you the "I GOT IT" rule. [Atlanta Journal Constitution]
* John Wall is rich. And they all lived happily ever after.... [Yahoo]
* Oh, and not that I need to tell you, but Calvin Lathan is the Nebraska State Checkers Champion. I don't know, maybe your DVR was broken or something. [Omaha World-Herald]
G/O Media may get a commission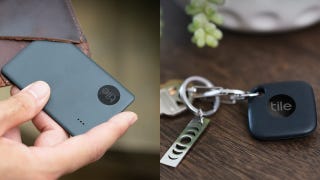 Up to 35% off
Tile Item Trackers
* * * * * *
It's only Thursday. Ok, nobody panic. We'll figure this out.