Every morning, the fine folks at Sports Radio Interviews sift through the a.m. drive-time chatter to bring you the best interviews with coaches, players, and personalities across the sports landscape. Today: This is the guy who called Miamians stupid for funding the stadium.
David Samson joined 790 The Ticket in Miami on The Dan Le Batard Show with Stugotz to discuss the decision to trade Jose Reyes, Mark Buehrle and Josh Johnson, Miami Marlins fans feeling betrayed, the Marlins front office scamming the fans by trading away the team's best players, the Marlins fan base not trusting the front office any longer, the Marlins projected payroll for next season, free agents not wanting to sign with the Marlins and his message to angry Marlins fan.
When and how did you make the decision to trade all the players?
"Basically the decision was made. We sat down after the season and talked about the team and said we cannot keep finishing in last place. It just doesn't make sense. We lost 93 games and we entrusted all of our scouts and development people and upper-level baseball people and said, what can we do to possible start this to turn around? What needs to happen? How can it work? All sorts of plans were possible and it just so happens we found a way to possibly in one fell swoop get a whole lot better. I actually recognize that the names coming back in potential trade are not names people are familiar with, but in the baseball world people are familiar with them. As far as I'm concerned and what we hope to happen and plan on happening is winning more games. Each year starting to win more games and that's what we want to do."
How did the trade begin?
"I was thinking about some of the calls we had during the season when the team wasn't playing well. I remember very well that our fans spoke to us and they said they were not happy with what we were doing and what the team was doing. We said where can we start and what kind of flexibility do we need going forward and the baseball guys started talking around and all of a sudden something possibly came to fruition.''
G/O Media may get a commission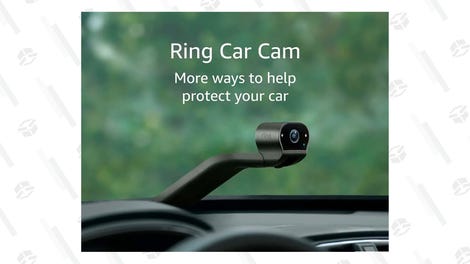 Is any part of you embarrassed today?
"To lose 93 games was the most embarrassing thing, far more embarrassing than this, putting together a team in 2012 that we expected to win and the fact that they didn't that was the most embarrassing. I think when we made the managerial decision and made the player decisions we made last year we could not have dreamt that our season could end that way. We said listen it's time to change. Embarrassed is how our team finished this past season."
What do you say to the people who feel betrayed?
"I think people should feel betrayed by the fact we were losing so much, I would think they wouldn't want us to stand pat and keep losing. We don't want to be one of those teams that for 20 years doesn't win 81 games or doesn't make the playoffs or doesn't make the playoffs. We've already gone 10 years without making the playoffs. That's too much. I absolutely understand that. On the positive side, it's a great ballpark and now we need a great team to go with it and we thought we had it last year and the evidence was overwhelming that we didn't.''
What it looks like is you got a new stadium, you got your deal and you pulled the equivalent of like a Ponzi Scheme where a year after spending it you have sold everybody a sham? You say what to those people?
"What I say to them is we spent it wrong. It showed with everything off the field and on the field. I don't blame more fans for not coming out because who wants to see 93 losses. The fact is we think we have a young team now that may be hungrier and should win more. The difference in Montreal, there was no ballpark, there was no future. There is a long term future for baseball in Miami. That's what the ballpark has always been about was making sure an All Star game can come to Miami, making sure that generations will see baseball. There are going to be losing seasons over the course of the years. You just want to try to curb it with as few as possible and in our opinion we were having too many in a row.''
You don't have a pitching staff. A year ago at this team, the vision was that Josh Johnson, Anibal Sanchez and Mark Buehrle are going to carry us. That's what was being sold a year ago. Why should anybody trust you guys now?
"That's exactly what we said and that's exactly what did not happen. That's the whole issue. If we had all of those starters pitching to where we thought they would pitch, then I don't think we are losing 93 games. That's my exact point. The fact of the matter is we think we are in a better position to win more games. I hear you: It's the names. But at the end of the day the names added up to 93 losses. So, shame on us if we go at it the same way.''
Why should people trust you guys?
"Do you mean trusting the fact that we chose the right players? Now, I will give you that we haven't been choosing the right players recently. But the faith we have in our scouts and in our upper baseball management come to our fans with names of players to win more games, we still have that faith. They have been with us along time and they were a big part of how we got a World Series ring in 2003, so we have to trust them.''
The payroll is slated to be $16 million dollars. What will the payroll be next year?
"Those numbers aren't right Dan. Those stats aren't accurate. [Dan Le Batard: Well right now you have to go to arbitration with guys] I'm not sure what range the payroll will end up at but I know we will have the players in place and hopefully we will do better than last year. That's what it's about. We tried the higher payroll and ended up losing more games. So whatever the payroll is, the real important part is having better players. [Dan Le Batard: Do you understand when I don't get an answer the fans won't believe you]. It's been 10 years. Most teams don't talk about a final payroll number. Our reason is the final number isn't relevant. What's matter at the end of the day is not the payroll. It was 69-93. At the end that's all anyone focused on. Let's not forget how much money Jeffrey Loria himself put in – over $160 million of his money to get a ballpark built, which has been a very positive thing and will continue to be long after all of us are gone.''
What was your reaction to Giancarlo Stanton getting so angry on Twitter?
"Honestly I had none. He's a good young player. I don't expect players to be anything other than emotional. I get that. I didn't even call him about it.''
Why should free agents sign here? If Mark Buerhle and Jose Reyes thought they were signing up for more than a year in Miami and then are traded after a year, I think you've got a free-agency problem going forward. Don't you?
"At the end of the day players do come where the money is. That's okay. I spoke to Mark Buehrle. He said he was sorry things didn't work out. I said I'm as sorry as you are that things didn't work out. If there was a year to not lose 93, it was last year. It was just the perfect storm starting with the Castro comment moving to the fact we couldn't win. It all snowballed. That was the tone and he was the only one I spoke to. Larry Beinfest spoke to the others."
You say what specifically to the angry Marlins fan today who feels bilked, betrayed?
"I can tell you that I hope that you believe you were not satisfied last year and the year before in last place you weren't satisfied and that better days are coming with a team that's younger and hungrier and has a chance to win more. That's our goal every year."
This post, written by Steven Cuce, appears courtesy of Sports Radio Interviews. For the complete highlights of the interview, as well as audio, click here.
More from Sports Radio Interviews
• Winston Justice is glad he doesn't have to deal with the drama in Philly.
• Andrew Bogut thinks he's let people down.
• Mike Woodson says the Knicks are winning because of turnovers.