One of the quirks of college basketball is that we get to see only a brief audition of each team before the NCAA tournament begins. By the time the NBA playoffs start, there are 82 games' worth of data on each team, and each of those consists of 48 minutes. At the college level, teams entering the tournament have played no more than 34 games of a mere 40 minutes in length. And often about 10 of those games are against much weaker competition and don't tell us much about the team that's being evaluated.
Of course, analysts make sweeping statements based on this small window. No hard feelings from me. Analysts get paid to render judgments, and judgments shall be rendered. But in any endeavor, there's some risk in making blanket statements based on incomplete information.
For instance, if we took a random 25-game segment from the NBA and used it to judge a team, we might find our evaluation becomes skewed. Last season, the Miami Heat were the best team in the NBA. Evidence of this is that in their best 25-game segment they went 25-0. But in their worst, they were 16-9. If one judged the Heat solely on that stretch of games, they would be making a mistake. There's really no reason to do that in the NBA, though, because there are 57 other games available.
But in the college game we get only one of those segments and often don't get to see enough of a team to truly understand what it's telling us. For instance, in the window we got to see Virginia, the Cavaliers went 19-2 against ACC teams and earned a No. 1 seed in the NCAA tournament. If the ACC schedule were 82 games, Virginia would surely have some stretches worse than 19-2. They may have even been overtaken by Duke or Syracuse in the standings.
This is not to pick on UVa. You could apply this idea to a number of teams. This piece isn't about Virginia, anyway. It's about the team that beat Virginia by 35 points just before conference play started.
G/O Media may get a commission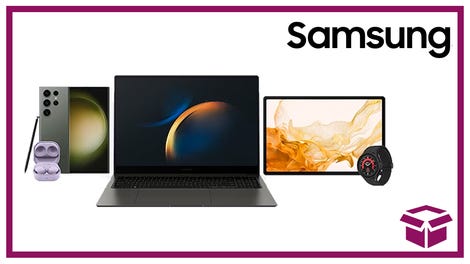 24 hour deals
Discover Samsung - Daily Deal
That team would be Tennessee—a team I have grown to love mainly because it is currently ranked 11th in my ratings system and received a No. 11 seed in the tournament. It's an amazing disparity, and I'm not foolish enough to believe the Vols are the 11th-best team in the land (the Sagarin and Massey predictive systems both have Tennessee ranked in the mid-20s). But it's clear Tennessee, coached by Cuonzo Martin, is better than the typical No. 11 seed. It's also obvious the Vols are very difficult to evaluate based on the limited information available to us. They've fallen into college basketball's epistemological blind spot.
It's unfair to judge Tennessee solely as the team that crushed Virginia at the end of December. That's just one piece of a very complicated puzzle. But the Vols' very best has been very good. In addition to the rout against Virginia, they've beaten 12th-seeded Xavier on a neutral floor by 15.
But they've also lost at Xavier by four. And the Xavier games are a fine example of what Tennessee does. When the Vols lose, it's typically close; when they win, they just can't help but win easily. And it's not like they're intentionally running up the score by turning a late 10-point margin into 30.
They punch teams in the mouth and walk away. In the first 10 minutes of games against SEC teams, they outscored their opponents by an average of 5.3 points. In the first 10 minutes of their 12 SEC victories, they outscored opponents by an average of 8.8 points.
By contrast, SEC juggernaut Florida, which won each of its 21 games against conference teams, outscored opponents by a less-impressive 3.5 points per game in the first 10 minutes. No one can say the Volunteers need to play with more urgency. They are as ready to go from the opening tip as any team in the country.
But somehow they've lost eight games to SEC teams, and most of those have been close—the types of games in which one or two plays could have changed the outcome. Sure they were handled decisively by Florida in Gainesville and by Kentucky in Lexington. But they were also beaten by Texas A&M on a last-second three-point shot by a guy, Antwan Space, who made 24 percent of his threes all season. They lost at Texas A&M in February on a last-second three-pointer by the same 24 percent shooter. This after Tennessee's Jarnell Stokes missed a free throw with less than a second remaining in regulation that would have won it.
There are other sob stories, like when Jordan McRae's potential game-tying three-pointer came up short at Missouri, or when Jeronne Maymon took a technical foul with 4:39 to go against Florida last week, turning a two-point deficit into four and fouling himself out of the game in the process. Tennessee's late-game performance has generally been ugly.
We should give equal time to the cases where Tennessee has benefited from good fortune and won close games. But just three of its 21 wins were by single digits, the closest call coming against Arkansas, which led by eight with 11 minutes left before the Vols closed strong for a seven-point win.
Tennessee's average scoring margin against conference opponents was just a shade under eight points per game, a value which you would normally associate with a team that won 15 or 16 of 20 games instead of 12. There's some reason to think that if we had more time with Tennessee, we would see a team that is obviously the SEC's third-best team, and not far from being its second-best.
However, our time with the Vols may be short. If the oddsmakers are correct, their season has a good chance of ending in an opening-round game tonight against similarly underseeded Iowa. A loss would end one of the more eccentric seasons turned in by any team in the country. If we had a different snapshot of 20 games, I'm guessing Tennessee's record would have more closely matched its scoring-based metrics.
The Vols are not the Miami Heat of college basketball, but they're significantly better than their record would indicate. The deceptively limited season of this sport is why a team that's probably one of the country's 25 best can be seeded like it's not in the top 40.
---
Ken Pomeroy is the founder of KenPom.com, the best site for advanced analysis of college basketball. He's written for ESPN.com, Sports Illustrated, and The New York Times.
Photo via Getty Images.