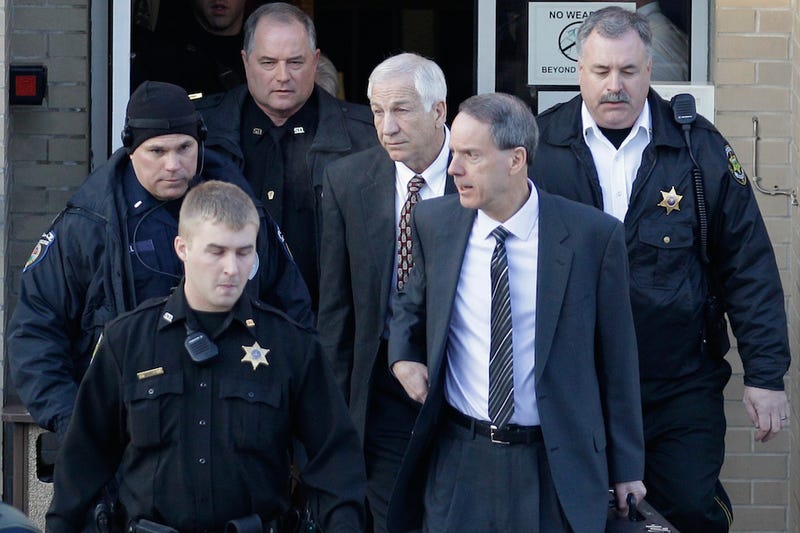 According to documents filed by his defense team, it appears that there are indeed more accusers than the 10 involved in the pending criminal action against Jerry Sandusky.
In a motion filed this Thursday, Joe Amendola has requested that the judge "mandate more disclosure of investigative materials" and, specifically, require the attorney general's office to comply with requests for further information dated April 16 ("for information on 'uncharged conduct evidence'") and April 23 (for information regarding "all individuals identified as Accusers 11 through 17 as well as 18 through an unknown number.").
These requests are based on information obtained from the attorney general's office throughout the disclosure process.
"This in all likelihood means that there are other people who have come forward who have accused him of improper sexual conduct," said Wes Oliver, a Widener Law School professor who specializes in criminal law.

Asked about the eight supposed accusers, Sandusky defense lawyer Karl Rominger indicated the basis for the requests grew from previous material disclosed to the defense by the attorney general's office.
As the Associated Press notes, there are any number of strategic reasons why these potential additional accusers were not included in the criminal case, ranging from credibility issues to concerns of inundating the jury and creating a piling-on effect. Whatever reason for keeping them out, the recent filings merely confirm what we've all felt from the beginning: if these allegations are true, the ten involved in the criminal case are just the tip of the iceberg.