The Celtics played in Phoenix tonight, giving Isaiah Thomas an opportunity to go at the team that traded him less than a week ago. He dropped 21 points and seven assists (albeit on 6-16 shooting with five turnovers) on his old teammates, but really took over the game in the final two minutes. He scored eight of Boston's final 14 points, as well as nabbing a key steal in the close win. After he was fouled by Brandon Knight, the guy who ostensibly replaced him, while nailing a three-pointer, Thomas stared down the Suns bench for a long time: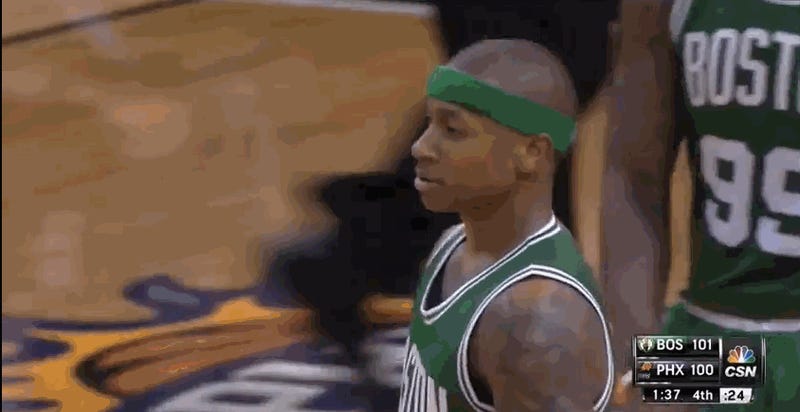 He did it again after making a tough layup a few moments later: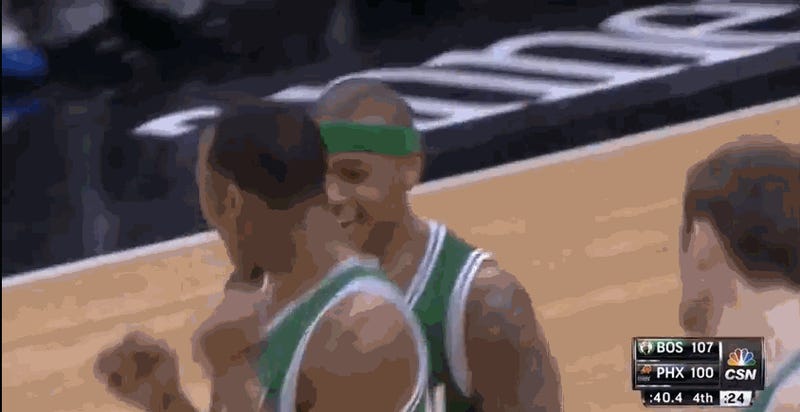 Despite the staredowns, Thomas says he holds no animosity towards the Suns. Before the game he refuted rumors that he was unhappy in Phoenix. Afterwards, in a lighthearted media scrum, he was asked what message he had been sending with the staredowns (it should skip to 1:14):
And a transcript:
Man, that's just emotion. That's just going out there, trying to win the game. There's no hard feelings between me and the Phoenix Suns. My closest friends are on that team. It's just me going out there and doing everything to win. When I go out on the court I don't have any friends.
Thomas may still have good friends on the Suns, but it still couldn't have felt good being traded from a playoff contender to a lottery contender just half a season into a four year deal. But tonight the scheduling gods obliged, and Thomas managed to exact some measure of revenge on the team that gave up on him.