For what feels like the first time in recent franchise history, the Sacramento Kings got lucky. The Kings briefly held the reins in the NBA's greatest-ever tank-off last season, but they were soundly out-tanked over the stretch run, and wound up finishing with the lottery's seventh-best odds after ending the season 9-12 then losing a coin flip against the Chicago Bulls. It would have been a very in-character outcome for the Kings to miss a golden opportunity at a top-three pick in a good draft because, for once, they won more than they were expected to. This is just sort of how things work for the Kings. Recall the time they moved up five spots in the 2017 lottery, only to move back to fifth as Philly exercised their right to swap picks.

Somehow, Sacramento avoided a traditional lottery day disaster last night, and had a good thing happen to them, moving all the way up to the No. 2 slot in next month's draft. Unlike last season, they actually get to keep this pick. It will be the highest the Kings have picked since they drafted Pervis Ellison with the first overall pick in 1989. After moving back a total of nine spots between 2009 and 2014, then having long-awaited lottery success snatched away by the Sixers, something finally went right for the Kings.
Of course, drafting good players has never been something the team has exercised even basic competency in, and lottery odds have little to do with the team reaching for Georgis Papagiannis or picking Jimmer Fredette on purpose. The good news about this particular draft is that the Kings don't have to do any work! They can just sit there! No need to develop a deep data pool on potential draftees! (Extensive scouting is, most agree, important, though it's best if the Kings have to do the least work for themselves.)
This is because the Phoenix Suns will almost certainly take either Slovenian dribbling prodigy Luka Dončić...
...or erstwhile U of A product DeAndre Ayton, a 7-foot-1 Bahamanian teenager who also shot 34 percent from three in college for some reason.
I am no Draft Knower, but the scouting hivemind seems to agree that Ayton and Dončić are both worthy of the No. 1 pick, the cream of a very strong draft crop. Ayton's size and shocking athleticism are obvious and will make him one of the NBA's most physically imposing big men from Day 1, while Dončić looks like the sort of unholy 6-foot-8 hybrid wing/point guard whose passing and ballhandling make him a perfect player for the future that the NBA is headed towards. Here we have the classic Skill Dude vs. Tall Guy debate. The Suns do not have an easy decision.
G/O Media may get a commission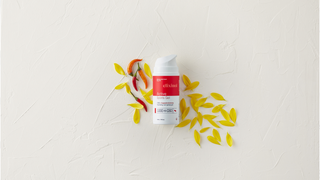 But the Kings do! Sure, they might prefer one or the other, but all they have to do is chill and grab whoever the Suns don't. For a team that's screwed up and drafted Nik Stauskas, Thomas Robinson, Ben McLemore, and assorted other fuckups in the recent past, this is the ideal draft spot to be in. They are guaranteed a player who scouts consider a potential franchise cornerstone, and both candidates fill obvious needs. Thankfully, early rumors say the Kings will happily take whichever player falls to them.
Of course, they're still the Kings, so I look forward to seeing Trae Young in a Sacramento jersey in a month.