LOS ANGELES — A three-judge panel heard arguments Friday for and against vacating a jury's decision to find Derrick Rose and two of his friends not liable in a 2016 civil rape trial. A woman, going by Jane Doe, sued Rose as well as his friends Ryan Allen and Randall Hampton in federal court, saying they gang raped her in 2013. In the appeals court, questioning from the judges focused mostly on one witness, Gabriela Chavez, who said multiple times under oath that Doe was a liar.
Rose wasn't in court Friday, but Hampton and Allen were. Doe also didn't come for the arguments.
In their brief to the court, lawyers for Doe argued that the trial judge abused his discretion when he allowed evidence that should have been barred under the federal rape shield law, including Chavez's testimony. Rose's lawyers responded in filings and in court by saying the judge's evidentiary rulings were correct and the jury's decision should stand.
Most of the questions came from two judges. Circuit Judge Mary Murguia asked Doe's lawyer, Brandon Anand, to make his best argument for why that testimony "shouldn't have been allowed." Anand responded by saying that Chavez made comments that amounted to her calling Doe a prostitute and that Chavez never should have been allowed to testify.
But Circuit Judge Barrington Daniels Parker Jr. pushed back multiple times on Anand's assertion, suggesting with his questions that, while the lower court judge made decisions Doe's lawyers disagreed with, that did not inherently make them an abuse of discretion. He told Anand during the first round of questions, "The jury just didn't buy your case."
G/O Media may get a commission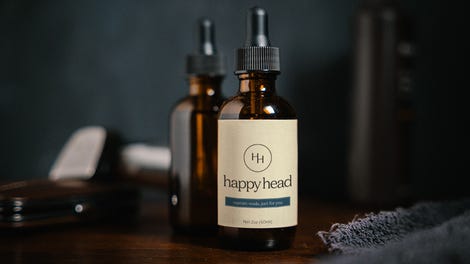 When given time to respond, the lawyer for Rose and his friends said that the appeal was a waste of everyone's time. Mark Baute told the court that the case "had a really smart trial judge who got every issue right." He also downplayed the significance of Chavez's testimony, saying he didn't remember it being particularly significant, although one juror who spoke afterward said that he believed Chavez when she called Doe a liar.
"This appeal," Baute said, "is obviously frivolous." He also referred to it as a "fake appeal" and a sham. And Baute said that the entire defense team was "very respectful of Jane Doe throughout this trial."
The last round of questions were for Anand, and again they were about what lead up to Chavez testifying. Murguia told Anand that he had a large burden to meet to win this this appeal, telling him "At this point in this litigation you have to show this was an abuse of discretion, and that's a somewhat high bar."
Parker was more direct.
"You are going on at length why you disagree with this rulings that this trial judge made during the course of a two week trial," Parker said. "But we haven't heard a word from you about why any of them amount to abuse of discretion ... that they were so incorrect no sentient trial judge would make it."
If Doe's appeal is granted, the case would be sent back to the lower court for a new trial. But that didn't feel highly likely on Friday. Afterward, Anand acknowledged that the questions didn't go as he had hoped and it seemed like Parker was leaning heavily against his client. If so, the next would be another appeal.
Anand said the decision to keep appealing or not would be up to Doe and he couldn't predict how she might feel about that beyond saying, "She's been through enough."