The continuing controversy over Adam LaRoche retiring because the White Sox wouldn't let his teen son Drake hang out in the clubhouse every day shouldn't still be this funny, and yet, here we find ourselves this morning, with Adam Eaton saying things like this.
Sox ace Chris Sale has voiced his displeasure with team president Kenny Williams for depriving the clubhouse of a 14-year-old hunting enthusiast, and Williams seems to be shouldering most of the blame for Songhazi. It's better for clubhouse chemistry if Williams looks like the only one implying that Drake is a trash son and shouldn't be around the clubhouse.
However, a report from USA Today seems to contradict the narrative that he was a rogue actor. According to the report, many White Sox employees complained about Drake's presence:
And while the early evidence frames this as a Williams vs. LaRoche battle over clubhouse time for LaRoche's son, multiple baseball officials with direct knowledge of the Adam LaRoche brouhaha told USA TODAY Sports a different tale.

Several players and staff members privately complained to White Sox management recently about the constant presence of LaRoche's 14-year-old son, Drake, in the clubhouse. Drake LaRoche, multiple people say, was with the team about 120 games during the 2015 season.
G/O Media may get a commission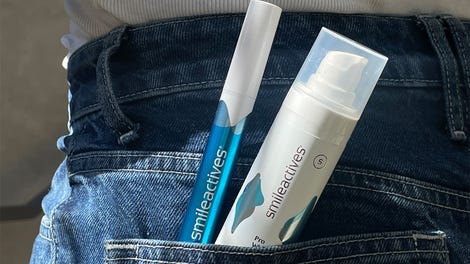 58% off
Whitening Powerhouse Pen & Gel Duo
Furthermore, the report elaborates just how involved the homeschooled Drake was involved with the team. LaRoche would apparently bring him on the team's charter flights and let him take drills with the team. LaRoche looks to have had an agreement in place with the team when he signed for two years at $26 million that he could bring his boy with him inside the clubhouse, but the White Sox were surprised at just how involved Drake was:
Perhaps the verbal agreement in theory felt far different in practice, and that the White Sox were taken aback that LaRoche truly had his son everywhere with him. They were together virtually every home game. He made almost half the road trips. Flew on the team charters. And even participated in drills.
This very dumb controversy over a baseball player bringing his son with him on the road instead of putting him in school has gotten to the point where Sale is intimating that Williams should be fired for mishandling Songhazi:
"Somebody walked out of those doors the other day,'' Sale said, "and it was the wrong guy. Plain and simple.''

Williams, after hearing Sale's comments, later spoke with him Friday, and fired off a statement that read: "While I disagree with Chris' assertions today, I certainly have always appreciated his passion.''
Baseball rules.