After charring the bones of the Cavaliers during the first three games of the NBA Finals and every other playoff opponent before them, the Golden State Warriors finally lost. The dream of 4-4-4-4 is dead and the Warriors now hold the most dangerous lead in sports.
LeBron James and Kyrie Irving were fantastic in Game 4, combining for 71 points and getting to the rim whenever they wanted, just as they've been fantastic throughout these lopsided Finals. Cleveland will go as far as their best two players will take them, but the Cavs took the top off of Golden State in such historic fashion last night because their entire team played like they gave a shit for the first time all series.

Kevin Love was nails from the perimeter, hitting six threes and stretching out the Warriors defense. Love has an uneasy geographic role on the Cavs, as LeBron occupies his favorite spot at the top of the key and Tristan Thompson is the only player deputized to bang down low. But Love has found his niche moving around and staying one pass away from the primary action, an eager outlet ready to shoot or crash for a layup. He's been at his most effective in the Finals when he gets to float around and leave the bulk of the rebounding work to Thompson, and his floor-spreading is a key pressure valve for the Cavs.
And part of why he got to chill in the corner and finish plays so much last night is because Tristan Thompson finally played like a beast. Thompson is one of the most gifted offensive rebounders in the game but thus far in the Finals, he's played with the energy of an asthmatic pug. Hell, Steph Curry nabbed more rebounds in Game 3 than he did in Games 1-3 combined. Thompson is the closest thing the Cavs have to a traditional big man and if he isn't providing solid help defense and grabbing offensive rebounds, they are fucked. Thankfully for Cavs fans, he was great last night. Thompson only took three shots, but he grabbed 10 rebounds and passed out five assists, most of which came right at the basket. There's something uniquely demoralizing about ceding an offensive rebound after going all-out for 24 seconds to stop a team from scoring, and it seemed that a Thompson offensive rebound always resulted in the most deflating basket possible for the Warriors. Zaza Pachulia was great boxing out Thompson in earlier games but he got outworked last night, as did any other Warrior who tried to put a body on Thompson.
G/O Media may get a commission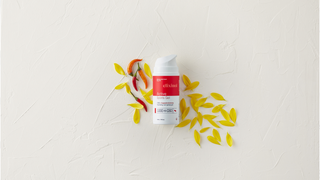 In short, he looked confident, much like J.R. Smith. After making exactly one shot in the first two games, Smith has now made five threes in each game at home. The Cavs need his shooting just as much as they need Love's, since Iman Shumpert is incapable of moving his limbs in a harmonious manner. Smith has no conscience on the perimeter, which almost makes him a better floor-spreader, since Golden State has to assume he'll shoot if he's remotely open (to J.R., J.R. is always open.)
Cleveland's 24 threes are a new Finals record. That's tremendous, but the wild thing is, they might need to keep shooting just as well if they are going to truly make this a series. Golden State shot poorly, especially from three, and Steph Curry couldn't do a thing, yet the game didn't feel out of reach for the Warriors until the final minutes of the game. Their bench is too steady and no matter how well you defend them, they can work for a good shot on every single possession. It will take Kevin Love hitting threes, Thompson flexing his muscles, and the rest of the supporting cast holding serve in LeBron's stead to somehow keep winning. Coming back from 3-0 is even more unfathomable than 3-1, and if Cleveland is to make history again, they'll need everyone. Again.